Kendall Jenner And Devin Booker Reportedly Have Sad Relationship News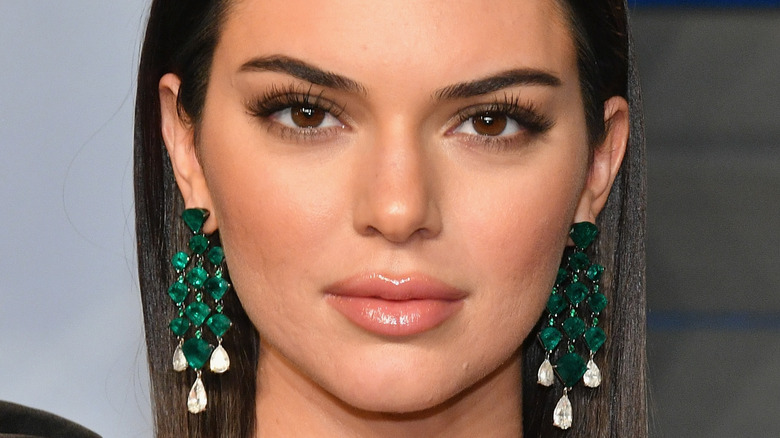 Dia Dipasupil/Getty Images
For two whole years, Kendall Jenner and Devin Booker have been the picture-perfect couple. The two have remained low-key almost the entire time, but now and then, they would share tidbits about each other that delighted fans.
In March, the Phoenix Suns player told the Wall Street Journal that he didn't consider dating in the public eye tough since he was with someone great for him. "I wouldn't say hard," he confessed. "Honestly, I'm enjoying life to the fullest, and that came off my tongue so easily because it wasn't always this way, but I feel like I'm in a good place right now." Meanwhile, an insider told Us Weekly that they were "very much in love," and that they learned how to tread between the time spent on their career and each other. "Their relationship works very well because they have that work [and] life balance," the insider shared, assuring fans that they were 'very supportive of each other's careers" and made it a point to spend "quality time together." They added that Jenner was not in "any rush to get married" and was "taking a slower approach to relationships."
But it looks like no wedding will be happening anyway, as reports claim that Jenner and Booker have decided to part ways.
Kendall Jenner and Devin Booker had a 'super amicable' split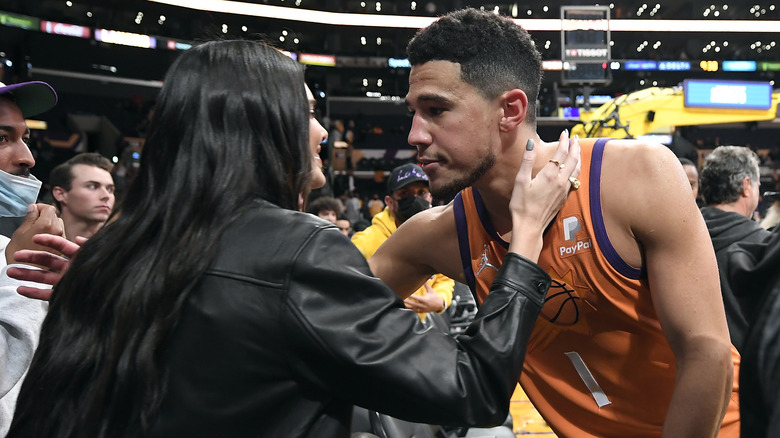 Kevork Djansezian/Getty Images
Word on the street is Kendall Jenner and Devin Booker have called it quits, but it does not look like there's any bad blood between them. Per Us Weekly, the couple has agreed to take some time to "focus on themselves," as well as "figure out if a future together is what's meant to be." Apparently, Kourtney Kardashian's wedding to Travis Barker served as a catalyst for the split, with the source saying that the nuptials "put things into perspective." But despite breaking up, they are "still super amicable and supportive of each other."
Other insiders offered Entertainment Tonight a deeper explanation behind the split, claiming that "The Kardashians" star felt "like they're on different paths," one source dished, while another said that the couple "had discussions about their future but they are not on the same page."
Fortunately, not all hope is lost. Now that they are spending time apart, a source told E! News that "they have been in touch since and do care about one another." The breakup may be temporary, and there's a possibility that they will find themselves back in each other's arms in the foreseeable future. "They both hope to make it work, but as of now, they are split."