Lawyers Say Amber Heard's Rumored Career Move Is A Recipe For Trouble - Exclusive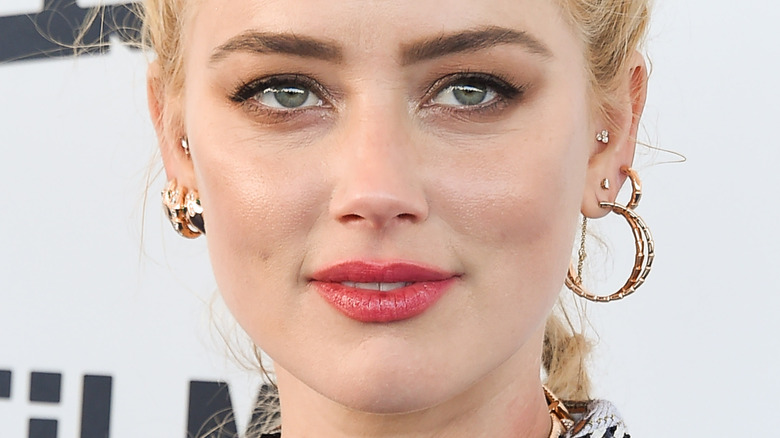 DFree/Shutterstock
Just when you thought the Amber Heard and Johnny Depp drama was finally over, reports say the "Aquaman" actor is set to strike a deal that would enable her to write a tell-all book about her marriage to Depp.
OK! reported that Heard is "in talks" to bare her thoughts about her ex-husband and their highly publicized trial in what is described as a "revenge book." Per a source, Heard's projects have dried up, leading her to decide to write a book explaining her side. "Amber considers her career in Hollywood over. She's already in talks and is excited about it. At this point, she has nothing to lose and wants to tell all," the source shared. They also added that Heard is "broke" and not in a "position to turn down money," so she ended up opting to work on this possibly lucrative venture.
When the jury sided with Depp in their defamation trial, Heard didn't hold back in expressing her dissatisfaction with the verdict. "The disappointment I feel today is beyond words," she wrote in a statement. "I'm heartbroken that the mountain of evidence still was not enough to stand up to the disproportionate power, influence and sway of my ex husband." Heard said she's sad that she lost the case, but "sadder still that I seemed to have lost a right I thought I had as an American — to speak freely and openly." Now it looks like she will speak freely in her book anyway, which legal experts say is a bad move.
Legal experts believe Amber Heard may face more lawsuits with the tell-all book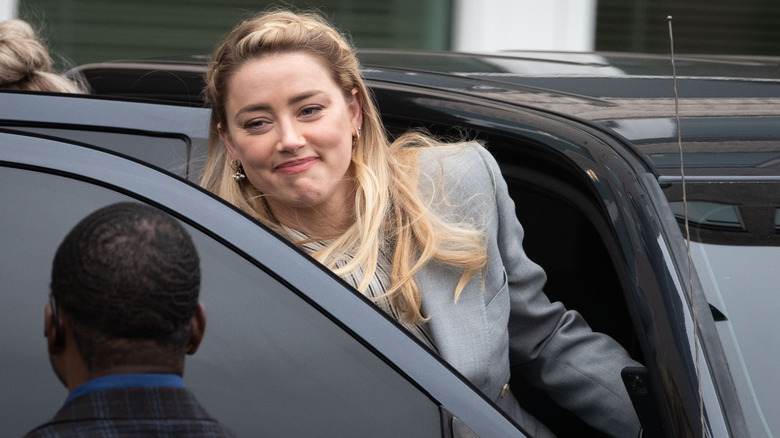 Consolidated News Pictures/Getty Images
In Amber Heard's defamation trial against Johnny Depp, the jury decided that she was liable for defaming Depp in her Washington Post piece calling herself "a public figure representing domestic abuse." With the court ruling that Heard was unable to substantiate her allegations against Depp, Austin-based family law attorney Holly Davis, partner at powerhouse family law firm Kirker Davis, believes that writing a "revenge" book would be a colossal "mistake."
"I will be very surprised if she follows through with this," she exclusively told Nicki Swift. "Given her defamation loss in court, writing a tell-all book about Johnny Depp would almost certainly bring about additional defamation suits by Johnny Depp. The jury did not agree with Amber Heard's statements that she was a victim of domestic violence. If she writes a tell-all book detailing this abuse, which has been resolved through the jury trial, she would be opening herself up to further lawsuits to stop her from circulating these statements."
Davis added that Heard's post-lawsuit interviews and claims are "problematic" given how it seems that she's "doubling down on her statements despite the general public's opinion that she was not believable or honest in her recitation of the facts." Heard is only digging herself an even deeper grave, "proving that she is antagonistic, unrelenting, and aggressive." Per Davis, it would be in Heard's best interest to lay low for now.
Johnny Depp may grab the proceeds from Amber Heard's 'revenge book'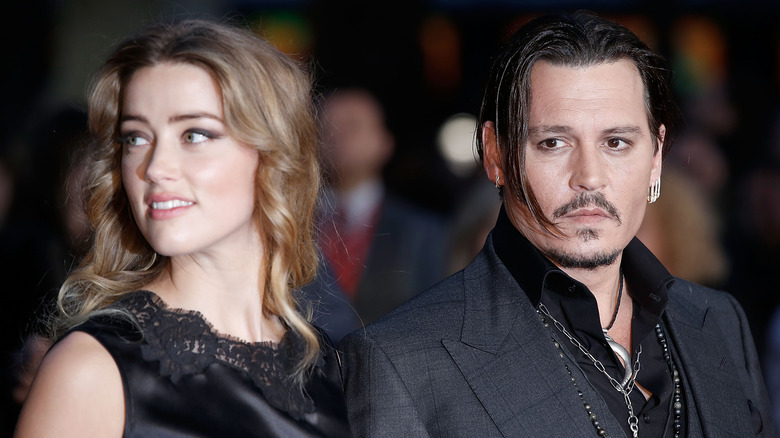 John Phillips/Getty Images
Civil rights and trial attorney Christa Ramey, co-founder of Los Angeles-based civil litigation firm Ramey Law PC, agreed with Holly Davis' statement that a tell-all book would only open Amber Heard up to future lawsuits. She noted that Heard should be "careful" about writing "anything that she claims to be her real or perceived experiences" because if she repeats any of the allegations she previously made, "there is potentially new liability for republishing those defamatory statements."
If Heard ends up writing the book, Ramey said there would virtually be no repercussions for Depp since, at this point, "the general public believes that Depp is not a domestic abuser." Depp's team is also unlikely to prevent the book from being released to the public, as doing so essentially interferes with Heard's First Amendment rights. What they can do, though, is grab the proceeds she may make from it. "All he would have to do is take his judgment from Virginia and file it in California, record it in the county in which she lives, and as proceeds come into her bank account, he can take those proceeds right out," Ramey said. 
Elaine Charlson Bredehoft, Heard's attorney, previously told "Today" that the actor is incapable of fulfilling the $10.35 million judgment. "Oh, no. Absolutely not," she said, without adding any explanation as to why. Meanwhile, litigation and securities attorney Brian Pastor told NBC News that Depp has the option to waive the monetary damages. "He's already won in the court of public opinion," he said. "Maybe he's willing to say, 'If you drop the appeal, I'm willing to drop the judgment.'"