What Simon Cowell Was Doing Before American Idol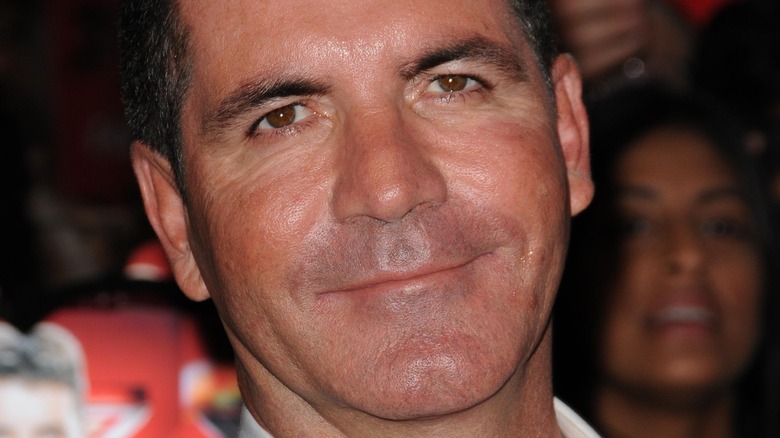 s_bukley/Shutterstock
After its 2002 debut, "American Idol" caught on with viewers and made its contestants, hosts, and judges household names. This includes one of the original "Idol" judges, music industry mogul Simon Cowell. During a 2010 interview with Oprah Winfrey, Cowell reflected on the early stages of the competition series. "I remember the first year when we did this, and it was like an adventure," he said. "And I loved that not knowing if it was going to be successful ... We were kind of making it up every week."
Despite the fact that the cast and crew of "American Idol" were improvising with the show's format as it began, their efforts quickly led to impressive results. Kelly Clarkson was discovered through the show's audition process, and later became the Season 1 champion. Over the years, "Idol" has discovered other acclaimed artists like Carrie Underwood, Jennifer Hudson, and Jordin Sparks. In addition, the viewership of the series started strong, as nearly 19 million TV fans watched the Season 1 finale, per The Washington Post. Before he gained fame as an "Idol" judge and recognized emerging talented musicians, however, Cowell previously served a variety of roles in the entertainment industry.
Simon Cowell worked in music and television before American Idol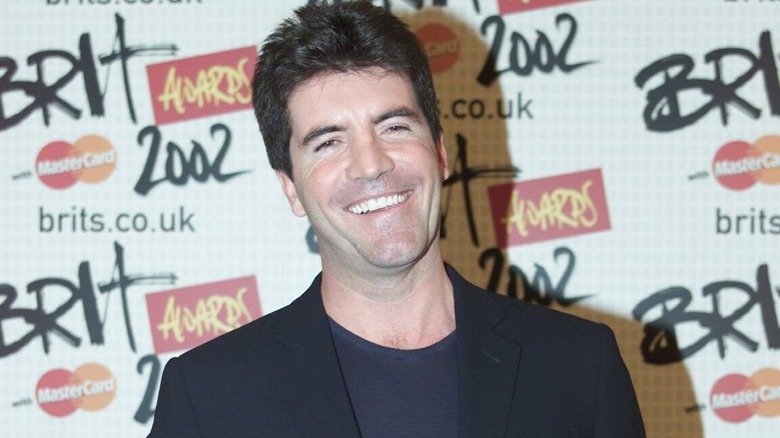 Jmenternational/Getty Images
Television personality and music executive Simon Cowell went through a series of music industry gigs prior to the debut of "American Idol." Per his website bio, Cowell was born into a wealthy family and he had "illustrious neighbours from the film world" surrounding him in his childhood neighborhood of Elstree. He began his music career as a runner for Elstree studios and he next worked for a time at EMI. Cowell eventually ended up co-founding Fanfare Records with colleague Iain Burton, and the label scored hit songs during the 1980s from artists like Sinitta. 
Cowell kicked off his time on television when he served as a judge on "Pop Idol," a British singing competition series that began in 2001 and ended in 2003. In a 2011 "Oprah's Master Class" podcast interview, Cowell recalled how this role proved to be a life-changing one. "It did become an overnight success," Cowell said of the "Pop Idol" premiere, before adding that the series was sold within just two minutes when pitched to TV executives. The show was created by Simon Fuller, who decided to next pitch "Pop Idol" in the United Stated with the new title of "American Idol." Cowell joined Fuller for this fated venture, which resulted in a prosperous TV role that lasted nearly a decade.
Simon Cowell has continued with top roles as a television judge
Kathy Hutchins/Shutterstock
"American Idol" launched Simon Cowell to international fame, and his TV and music industry success has not slowed down since. When Fox announced that the competition show would be ending on their network in 2020, Cowell reflected on his fond memories of judging on "Idol" and called this endeavor "a blast" for him and his co-stars. "Fox took a risk on a brand new show and I want to thank them for giving us the opportunity," Cowell said to People. "They really were great times." The publication noted that Cowell stated he'd be exiting the series after eight years in 2010, at which time it was the highest-rated television series throughout the United States. 
One of Cowell's ventures following "Idol" was bringing another British competition series he started, "The X Factor," to the United States, per his website. As reported by E! News, he also initiated a Spanish singing competition series called "La Banda," which was on the air for two seasons. Furthermore, Cowell became a judge on "America's Got Talent" in 2015. Years of TV triumphs then led to Cowell receiving the prestigious honor of a star on the Hollywood Walk of Fame in 2018. Cowell has come along way from the early days of his career and has maintained his status as a highly accomplished player in the entertainment world.