Heidi Klum Speaks Out Against Harvey Weinstein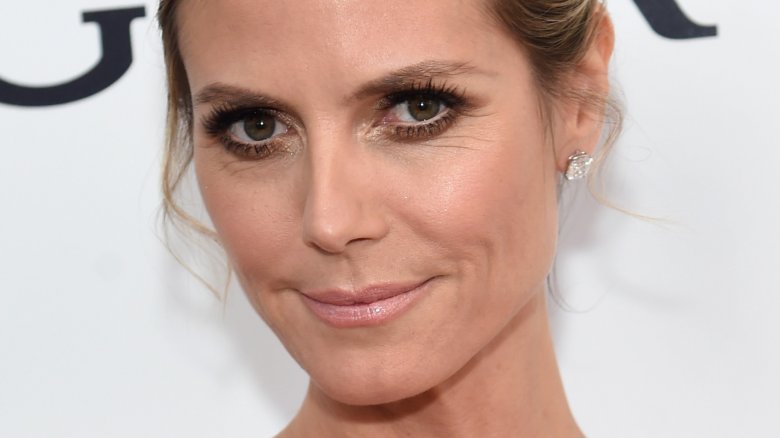 Getty Images
Heidi Klum has spoken out against Harvey Weinstein as his ongoing sexual harassment scandal continues to send his professional and personal lives into a tailspin.
"I wish I could say that the horrible stories I read about Harvey Weinstein are a rare occurrence in our society, but that is simply not the case," Klum said in a statement released to People magazine on Friday, Oct. 13, 2017. "We would be naive to think that this behavior only happens in Hollywood."
"This is one example of the more pervasive problem of the mistreatment of women around the world," she continued. "I think it would be hard to find a woman – myself included – who have not had an experience where they have felt intimidated or threatened by a man using his power, position or his physical stature."
The 44-year-old model concluded, "I truly admire these brave women who are coming forward to share their stories because change cannot come unless there is a dialogue and people are held accountable."
People also reported that Weinstein has been "stripped of his executive producer credit" on the popular reality-competition series Project Runway. Deadline added that the card with the company's logo on it has also been removed.
Klum is just the latest celebrity to speak out against Weinstein after The New York Times published a shocking report a week earlier detailing numerous cases of alleged sexual harassment over the last two-plus decades. In the wake of the report, dozens of actresses have claimed that Weinstein had sexually harassed them at some point during their careers (among them Gwyneth Paltrow and Angelina Jolie).
Weinstein, who has been fired from The Weinstein Company and whose wife has since left him, is reportedly headed to rehab in Arizona (though not before he enjoys a fancy meal!).