Jussie Smollett's Attendance At The BET Awards Fiercely Divides Twitter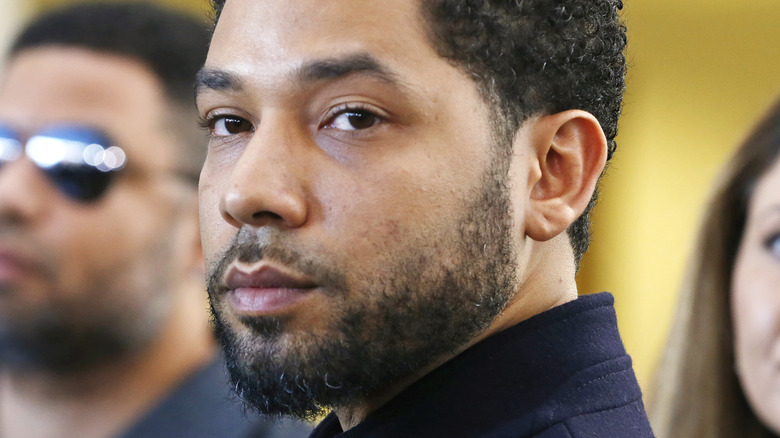 Nuccio Dinuzzo/Getty Images
Jussie Smollett seems to be pulling out all the stops to make a grand Hollywood comeback.
The embattled actor, who had just been released from prison after being found guilty of filing false police reports about a hate crime, made an appearance at the 2022 BET Awards. Speaking with Entertainment Tonight, the former "Empire" star said he didn't imagine he would ever get the chance to return to the spotlight. "You know, I've never thought of myself as working my way back," he confessed. "It's always been the plan to expand my empire, so to speak. To expand the level of what I want to do." He also shared that he has new music coming "very soon," and that he gets inspiration from being "able to usher in just a new generation of artists, of actors, of this amazing talent that's out there."
Smollett went on to thank the fans who continue to support him despite the many setbacks he had gone through. "I tell them, with all my heart, just thank you," he said. "They never wavered, they never straddled the fence, and for that I am forever grateful. I don't take that lightly for a moment." But it doesn't look like he was welcomed by everyone, as evidenced by the internet's reaction to his BET appearance.
Jussie Smollett's BET attendance stunned the internet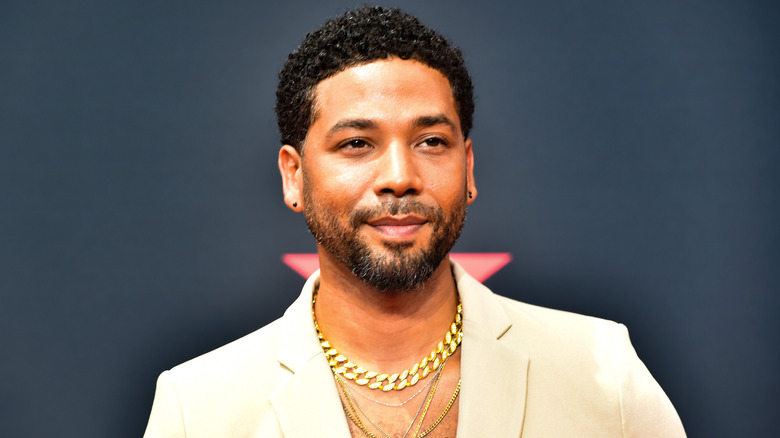 Aaron J. Thornton/Getty Images
Twitter is divided over Jussie Smollett's appearance at the 2022 BET Awards. Some were enraged, while others welcomed his comeback. "Lmao, no way this clown @JussieSmollett had the balls to show up to the #BETAwards, after making it harder to believe other victims of hate crimes with his hoax. That's wild," one fan tweeted. "That's crazy how Jussie Smollett is out & about, showing his face like that situation never happened," another fan said. "Jussie Smollett really has no shame," a fan tweeted. 
Meanwhile, there were fans who simply accepted his comeback. "Watching Jussie Smollett on the BET red carpet... I'm glad a black man beat the system #BETAwards," one user tweeted. A fan even said they still find Smollett entertaining. "I lie too! Not everyone is going to get #us but he's shameless and a storyteller so I like him a bit," they shared. Some even excused his comeback since many others in Hollywood who've committed crimes walk freely. "Ya'll see abusers, sex offenders, convicted felons and addiects walk BET red carpert every year and say nothing. So I don't know why ya'll getting worked up seeing Jussie Smollett. #BETAwards," tweeted a fan.
Even after being found guilty in court, Smollett's adamant that he never lied about the supposed attack he experienced. "If I had done this, I'd be a piece of s**t," the actor said in Sway Calloway's SiriusXM show, "Sway in the Morning" (via Page Six). "If I had done something like this, it would mean that I stuck my fist in the pain of black African Americans in this country for over 400 years."