Lil Kim's Back-To-Back Public Appearances Cause Quite The Stir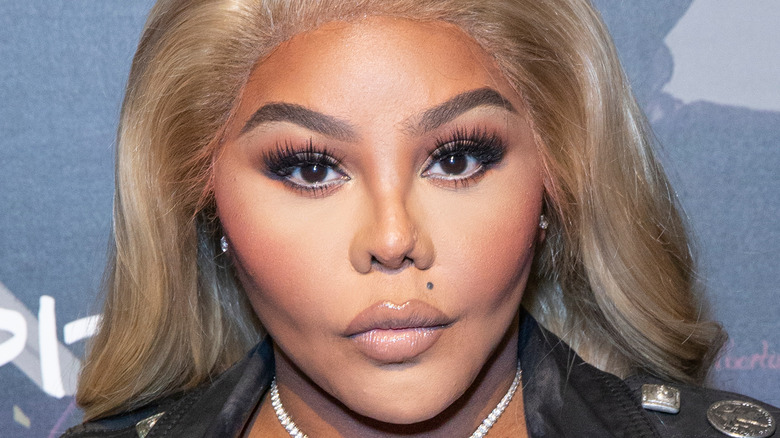 lev radin/Shutterstock
From the very beginning of her career, Lil' Kim and controversy have gone hand-in-hand. Doing for hip-hop what Madonna did for pop, she was one of the first female rappers to openly confront then-taboo subjects like sexuality and feminism in an empowered manner. Matching male rappers' energy with ease while still showcasing her femininity, Lil' Kim's 1996 debut album "Hard Core" remains a classic today. In 2016, she told XXL, "Everything I did was super sexy, and they were just like, that was dope, because it had never been done in the hard core, gangsta hip-hop music that I was making."
Lil' Kim continued her barrier-breaking success throughout the late '90s and early 2000s, but it came to a screeching halt in 2005 when she was sentenced to a year in prison for perjury. While she quickly returned to music after her release and has been at it ever since, her career still hasn't regained its prior momentum. Lil' Kim's most recent project, her 2019 EP "9," failed to chart on the Billboard 200, with longtime rival Nicki Minaj reportedly tweeting about its low sales.
However, even Lil' Kim's recent numbers aren't great, the Brooklyn femcee will always be an important part of hip-hop history. She's been re-entering the spotlight with some high-profile performances, and whether good or bad, people are certainly talking. Shall we proceed? Yes indeed.
Lil' Kim's comeback was met with body-shaming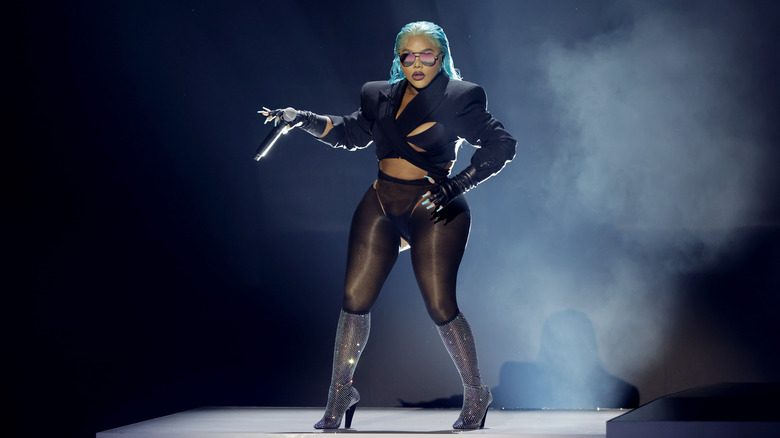 Kevin Winter/Getty Images
Even though the Queen Bee's fans are happy to see more of her, including at the 2022 BET Awards and NYC's Pride Island, others haven't been so kind. Twitter had plenty of jokes after Lil' Kim's recent appearances, in both senses of the word. Between body-shaming her and criticizing her plastic surgery, they often crossed over into cruel territory. What could have been a nice moment of her paying tribute to longtime friend Diddy was instead overshadowed by the online attacks.
One fan defended the rapper by reminding people how her changing looks started, "I remember when I first found out that Lil' Kim's initial plastic surgery was for corrective reasons because of abuse. I stopped talking s**t about her looks then." In 2005, Lil' Kim herself went on record about experiencing domestic violence. On Hot 97 with Angie Martinez, she said she received "a broken nose, black eyes, all that stuff" from a past relationship.
In addition, Lil' Kim opened up about her self-worth to Newsweek in 2000, "I have low self-esteem and I always have. Guys always cheated on me with women who were European-looking. You know, the long-hair type. Really beautiful women that left me thinking, 'How can I compete with that?' Being a regular black girl wasn't good enough." While it's easy to partake in the digital pile-on of the day, Lil' Kim's past comments are a reminder to make sure you know the whole story before judging.