What Does Jeremy Roloff Do For A Living?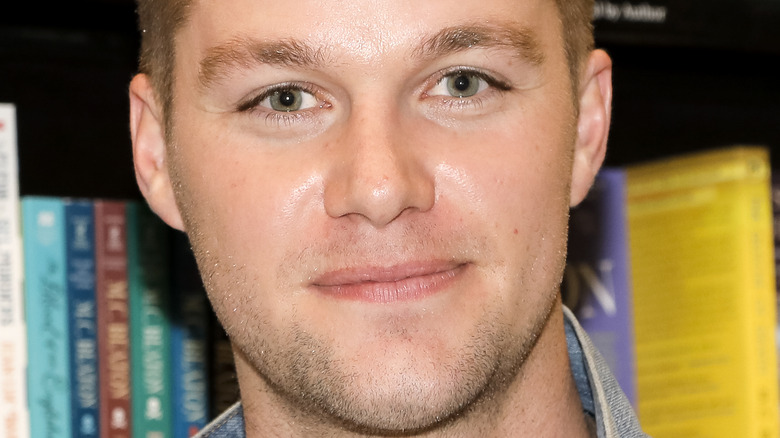 Tibrina Hobson/Getty Images
Jeremy Roloff is most well-known for his role in the TLC hit, "Little People Big World." The star quite literally grew up in front of fans' eyes, and he enjoyed a long career in the reality TV industry. According to his IMDb profile, Jeremy appeared in the series' first season in 2006. Fans followed him through most of his youth and into adulthood, and for a brief time, viewers saw his marriage to Audrey Roloff.
Sadly, the famous couple opted to leave the show in 2018, leaving Zach Roloff (and his wife, Tori Roloff) as the only Roloff child who still appears on the series. Jeremy announced the news to fans in a lengthy Instagram post that included a photo of himself, Audrey, and their firstborn, Ember. "After 14 years, over 300 episodes, and 17 seasons, the time has come. A year ago I made the decision that this season would be our last," he wrote in the caption, adding that it's "been an amazing run." The reality star continued, thanking fans for all of their loyal support. Fittingly, he also shared, "​​We have a lot of exciting stuff in the works and are eager to continue the work that the Lord has called us to!"
Thus far, Jeremy has amassed an Instagram following of over 955,000, and he frequently uses his celebrity status to share family updates while also promoting his businesses ... which brings us to the question of — what exactly does he do for a living?
Inside Jeremy Roloff's jobs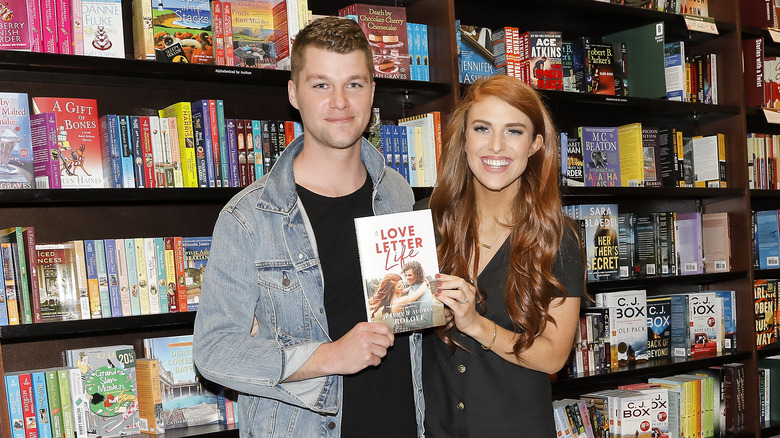 Tibrina Hobson/Getty Images
There's no doubt that Jeremy Roloff's career in reality TV opened several doors for income streams. Unlike most of us, the star does not work a typical 9-5 job, and instead has more of a non-traditional work life. One of the ways that Jeremy used to earn a living was by doing an Apple podcast with his wife, Audrey Roloff. According to their podcast page, the pair did 95 podcasts together, with the last one ending on March 9, 2021. It seemed to be pretty popular during its run, earning a 4.7 rating and over 6,000 reviews.
Jeremy also works with his wife in another department — books. The couple released their New York Times bestseller, "A Love Letter Life," in 2019. As of this writing, the book has over 1,900 ratings and five stars on Amazon. It has also sold over 100,000 copies, which is pretty impressive if you ask us! In 2021, the pair released their second book, titled "Creative Love: 10 Ways to Build a Fun and Lasting Love." It's not entirely clear how much they make off each book, but book deals have the tendency to be pretty lucrative. Jeremy and Audrey also have their own blog, "Beating 50 Percent," which sells everything from marriage journals to photo presets. 
But aside from the many hats that Jeremy wears in his professional life, he also wears quite a few in his personal life too, including that of a dad.
Jeremy Roloff seems to love being a dad
One of Jeremy Roloff's greatest job titles is that of a "dad." Jeremy and Audrey are the proud parents of one daughter, daughter Ember, and two sons, Bode and Radley. The former reality star often shares photos of his sweet little brood on Instagram, and they always seem to be keeping busy and active. Fans got to see Ember for a short while on "Little People Big World" before the famous couple opted to leave the series.
On November 9, 2021, Jeremy took to Instagram to announce the birth of her third child, son Radley, sharing a few photos of the newborn with a sweet caption as he welcomed him to the world. "@audreyroloff showed immense strength and surrender, and I'm completely amazed at her," he shared with fans. "The Roloff household is healthy and full of joy, thank you all for the prayers and well wishes." In July of the same year, he also gave fans a little peek at how he likes to spend quality father/daughter time with his daughter, Ember, on Instagram. "I've loved taking the kids on hikes over the last year. I tell Ember we're going on a 'daddy date,'" he explained. "I do that so she knows I want to spend time with her. It also teaches her that we are an active family and value getting outside." 
It definitely appears that Jeremy is a doting dad, and fatherhood looks really good on him!