Woody Allen Clarifies Comments About Harvey Weinstein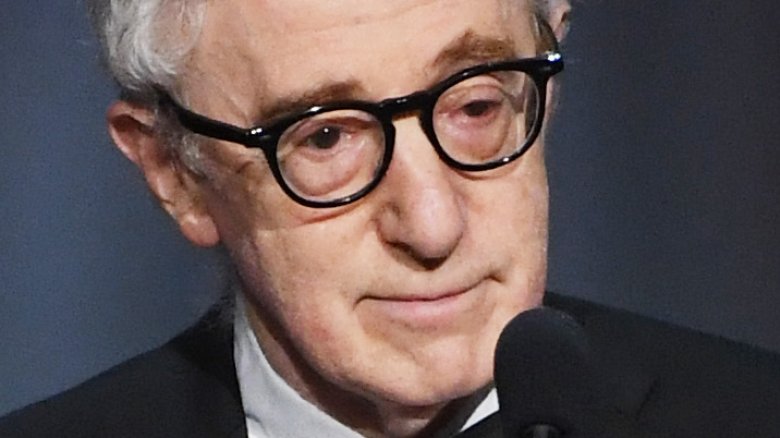 Getty Images
Woody Allen is in hot water over comments he made about Harvey Weinstein's ongoing sexual harassment scandal.
"The whole Harvey Weinstein thing is very sad for everybody involved," the 81-year-old Oscar winner told the BBC on Sunday, Oct. 15, 2017. "Tragic for the poor women that were involved, sad for Harvey that [his] life is so messed up. There's no winners in that, it's just very, very sad and tragic for those poor women that had to go through that."
But while the Annie Hall director said he hoped the scandal would lead to "some amelioration," he added, "You also don't want it to lead to a witch hunt atmosphere, a Salem atmosphere, where every guy in an office who winks at a woman is suddenly having to call a lawyer to defend himself. That's not right either. But sure, you hope that something like this could be transformed into a benefit for people rather than just a sad or tragic situation."
Allen, who has also faced allegations of sexual harassment in his career, was later forced to clarify his statement after his comment about feeling "sad" for Weinstein brewed controversy.
"When I said I felt sad for Harvey Weinstein, I thought it was clear the meaning was because he is a sad, sick man," Allen said in a statement released to Variety. "I was surprised it was treated differently. Lest there be any ambiguity, this statement clarifies my intention and feelings."
Earlier this month, The New York Times published a shocking report alleging that Weinstein had sexually harassed multiple women over the last two-plus decades. Numerous A-list stars have since come out to share their own stories of being harassed by the former Miramax mogul, including Gwyneth Paltrow, Angelina Jolie, and Kate Beckinsale.
Weinstein has since been fired from The Weinstein Company and over the weekend, was expelled from the Academy of Motion Pictures Arts and Sciences.
His wife of 10 years, Georgina Chapman, announced the previous week that she is leaving him.