Sam Asghari Touches On Widespread Rumor About His Career Following Marriage To Britney Spears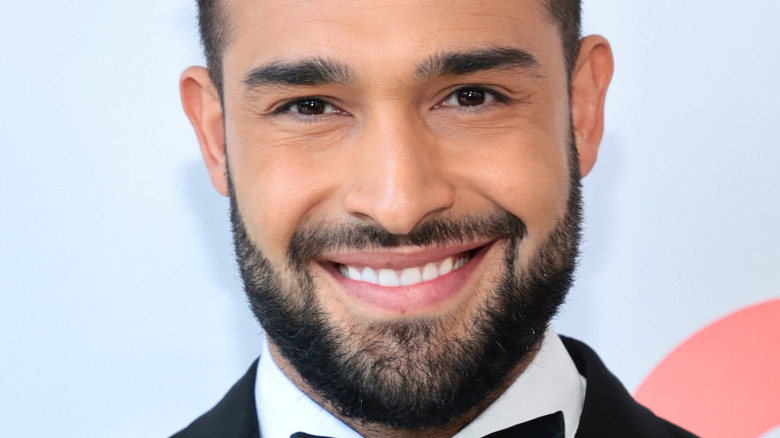 Jamie Mccarthy/Getty Images
Sam Asghari is most well-known for his romance and relationship with Britney Spears, though he is doing his best to make a name for himself. Asghari and Spears first met in 2016 on the set of her music video, "Slumber Party," shortly after he landed another big gig with Fifth Harmony on their music video for the hit "Work From Home." Asghari discussed his first encounter with Spears with ET in 2019, explaining how he landed the role. "A good friend of mine was working on the music video at the time," Asghari told the outlet. "They told the casting director to cast this guy, and then they sent my pictures to [Britney], and she picked it. 'I want this guy' — so that's how it was."
The two ended up hitting it off as they filmed the music video, and it wasn't too long after that they began dating. The couple regularly sing one another's praises on social media and in the press, and that's exactly what Asghari did in a June GQ interview. "It was the humbleness that attracted me," he said of meeting the pop princess. "She was very humble and she had a beautiful soul." How adorbs!
Spears and Asghari tied the knot in an intimate ceremony at their home in June, and Spears made sure to share plenty of photos on her Instagram feed. Now that they're Mr. and Mrs., Asghari is shutting down a widespread rumor about his career and his wife's impact.
Sam Asghari says he worked hard for his acting career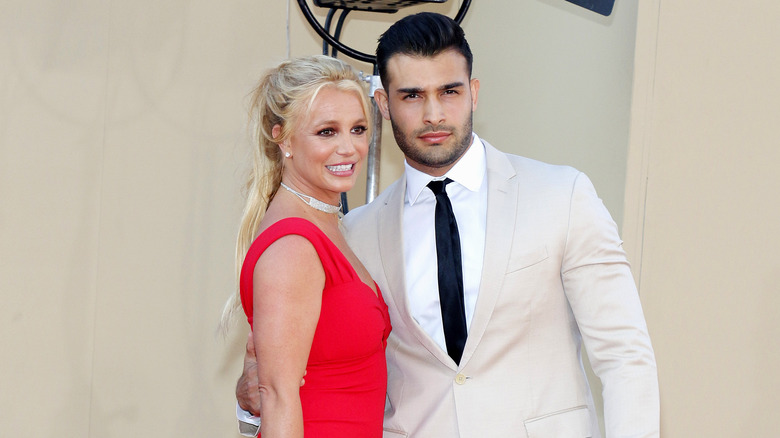 Tinseltown/Shutterstock
Sam Asghari is sharing some deets on his marriage to pop princess Britney Spears. In an interview with "Good Morning America," the fitness trainer opened up about life with Spears, including the widespread rumor that she's the only reason why he has an acting career. ​​"I didn't really get noticed until my wife gave me this amazing platform to work with, so I'm always appreciative of that," Asghari admitted, before he defended himself. "But let's not take away from the fact that I've been working hard and I was already acting. I don't take any opportunity that I have for granted, and I really try to stay positive with everything that's happening," he said. Spears' husband is set to appear in the movie "Hot Seat," which includes plenty of other big names like Mel Gibson and Kevin Dillon. During the sit-down interview, Asghari also touched on his highly-publicized marriage, stating that it was "way overdue" as he admitted that he's still taking time to get used to wearing a wedding ring. 
But post-wedding, Asghari seems laser-focused on his upcoming movie, and he has been doing a lot of promoting on his Instagram feed. "In 3 days #HotSeat. Available in Select Theaters, On Demand and @Apple TV July 1," he wrote on June 28. Fans showed their support in the comments section. "Cannot wait so excited!" one fan exclaimed.