Demi Lovato Opens Up About Overcoming Her Eating Disorder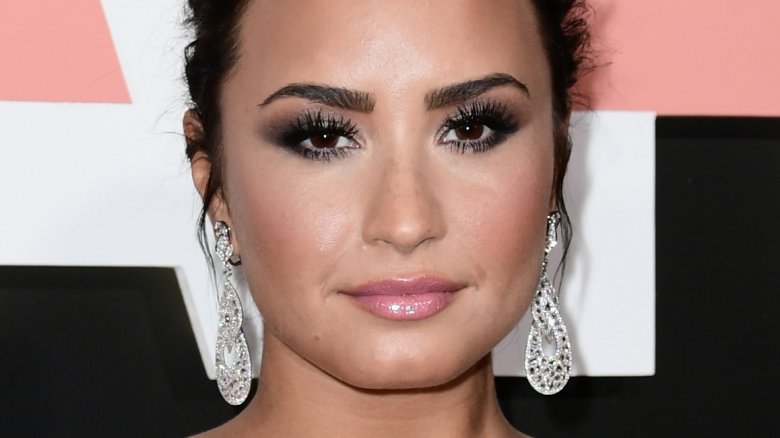 Getty Images
Demi Lovato is nothing but honest about her ongoing struggle with an eating disorder.
According to Entertainment Tonight, the "Skyscraper" singer took to Instagram Stories late Tuesday, Oct. 17, 2017 to share side-by-side mirror selfies. "Recovery is possible," she captioned the then and now photos, which documented the drastic changes in her physical health as she overcame her eating disorder.
As Nicki Swift previously reported, Lovato has long been honest with her fans about her battle with bulimia nervosa, as well as with bipolar disorder and addiction. And she works hard to focus on her mental and physical health. "I do work on it every single day," the 25-year-old, who celebrated five years of sobriety in March 2017, told Us Weekly in September. "Every day is a battle....I see a therapist twice a week, I make sure I stay on my medications, I go to AA meetings, I do what I can physically in the gym, you know, I make it a priority."
The "Sorry Not Sorry" singer most recently shined a candid light on her eating disorder in her new YouTube documentary, Simply Complicated, which was also released on Tuesday. "When I feel lonely, my heart feels hungry and then I end up binging and I don't know how to figure out how to be alone," Lovato told her manager while discussing a recent relapse in the film (via ET). "One thing that I haven't fully conquered is my eating disorder." As she later admitted to her nutritionist, "Food is still the biggest challenge in my life. It's something that I'm constantly thinking about."
Living her life openly is deeply important to the Grammy nominee. "That's the type of honesty that people need to hear in order to protect themselves from possibly going down that road, because drugs and alcohol [are] so tempting," Lovato explained to ET earlier this month. "There are times where you are faced with the choice of, 'Do I do this, or do I not do this?' and I want to prevent my fans from going through the things that I've been through."