What Happened Between Olivia Munn And Joel Kinnaman?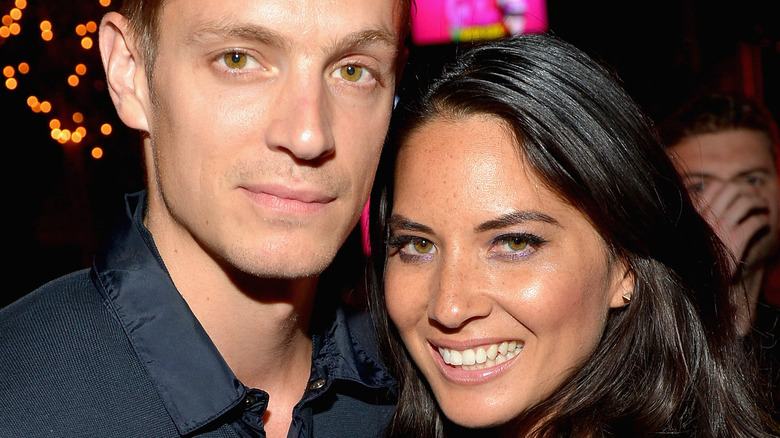 Charley Gallay/Getty Images
Throughout the years, Olivia Munn has been romantically linked to several of Hollywood's most eligible bachelors. "The Newsroom" actor dated Chris Pine for several months, and Munn reportedly had a brief fling with Justin Timberlake. Those trysts came before she started dating Joel Kinnaman.
Munn's relationship with "The Killing" star was confirmed in March 2012. "They met last year, but they didn't get together until just before Christmas," a source told E! News at the time. The two actors had more in common than just their fame. "They are on the same wavelength intellectually, and they have the same sense of humor," the source added. The couple moved beyond casually dating as Munn went to her boyfriend's home country of Sweden to visit his family. "I went last summer. I didn't have [the pickled fish]," she told People in 2013 while jokingly knocking Sweden's cuisine. "My boyfriend's dad is a really great cook, and he was in Laos for [a] while so he actually made a lot of food," she added.
The difference between the United States and Sweden was evident to Kinnaman beyond the food. During an interview, the "Altered Carbon" actor compared the women from both countries. "I feel that successful American women are tougher than Swedish women – they create their space," he told Cosmopolitan in February 2014. Kinnaman added that his all-time favorite date was the one that landed him Munn. Unfortunately, their relationship ended soon after.
Olivia Munn quickly moved on from Joel Kinnaman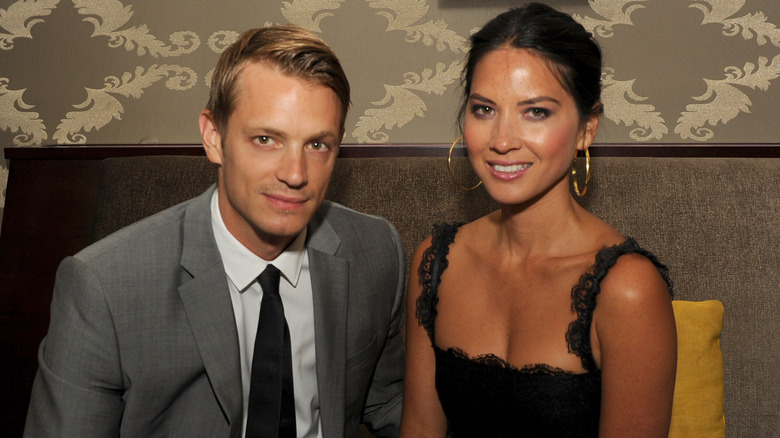 Kevin Winter/Getty Images
Olivia Munn and Joel Kinnaman did not keep their relationship a secret, and spoke about each other to the press. In fact, the celebrity couple was spotted exchanging a kiss at the airport in Los Angeles in February 2014. Although that came while the pair was reportedly experiencing difficulties, as was revealed in the coming months. By April 2014, Munn and Kinnaman officially called it quits. "They ended things a few months ago but both seem fine," a source told Us Weekly at the time.
The split was not caused by a giant fight, but logistics. "A lot had to do with distance. He's back filming in Toronto and she's now in L.A. for good," the source added. The breakup came as a surprise to fans, as earlier that month, the "X-Men: Apocalypse" actor discussed how Kinnaman's new high-profile role was a perfect fit for both of them. "If there was ever going to be a girl who would want her man to bring home a RoboCop suit, it would be me," Munn told Allure in April 2014.
A month later, Munn was involved in another high-profile relationship. The "Office Christmas Party" star made headlines when she attended the Annual Academy of Country Music Awards with Aaron Rodgers in May 2014. Apparently, Munn and the Green Bay Packers quarterback were "close friends before they even started dating," as an insider told Us Weekly. Despite the quick turnaround, Munn appeared to remain on good terms with Kinnaman.
Olivia Munn responds to Joel Kinnaman's engagement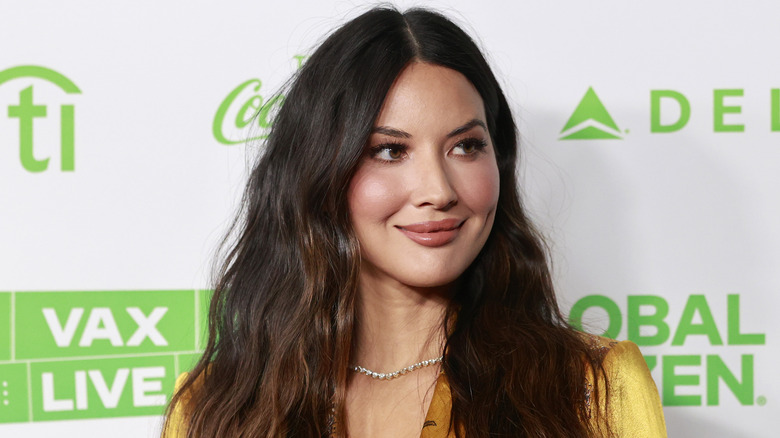 Emma Mcintyre/Getty Images
Three years to the month after Olivia Munn and Joel Kinnaman officially broke up, the "Ocean's Eight" actor split from Aaron Rodgers. "They have amicably ended their relationship of three years," a source told People while adding that they were still "close friends." That news came only months after rumors circulated that the actor and NFL star were engaged.
Meanwhile, Kinnaman started dating Victoria's Secret model Kelly Gale in 2019. Two years later, in January 2021, "The Suicide Squad" star popped the question to Gale, and announced the engagement with an Instagram post. Munn popped up in the comment section, which hinted that there were no hard-feelings between the former couple. She responded with four "100" emojis, per People.
Later that year, Munn once again made dating news headlines when she was romantically linked to comedian John Mulaney in May 2021. The pair famously had a son together in November of that year. Despite their seemingly whirlwind romance, Munn and Mulaney were in no hurry to tie the knot. "She really wants to enjoy this time as a new mom," a source told Us Weekly on June 30. "Olivia's fully embracing motherhood and all its challenges and ups and downs," they added.