What Happened Between Olivia Munn And Justin Timberlake?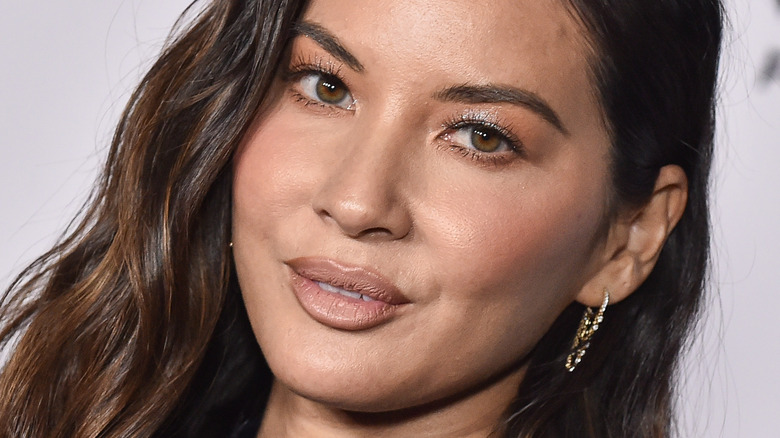 DFree/Shutterstock
With her stunning beauty and undeniable charm, Olivia Munn has left many jaws dropped over her multi-decade career. Initially starring in small roles such as herself in "National Lampoon's Strip Poker," Munn eventually rose to prominence as the host of G4's "Attack of the Show!" from 2006 to 2010. Following her four-year stint on the gaming network, Munn eventually found herself working as a correspondent on "The Daily Show with Jon Stewart" and landed a starring role on HBO's "The Newsroom."
And though Munn has seen a lot of professional success over her storied career, the actor-slash-host has quite the checkered past when it comes to her personal life. A two-year relationship with actor Joel Kinnaman, a three-year relationship with Aaron Rodgers (which allegedly caused a rift between him and his family), and a secret fling with Justin Timberlake have all raised a lot of eyebrows in regards to her love life. In fact, although she seems to have found happier horizons with none other than John Mulaney, you may be wondering what even happened between Olivia Munn and Timberlake. Lucky for you, we've got the scoop. Read on to learn more!
Olivia Munn and Justin Timberlake allegedly had an affair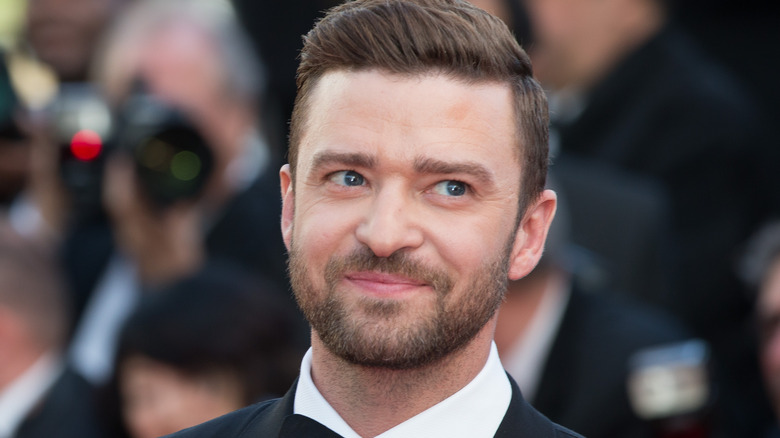 magicinfoto/Shutterstock
Although Justin Timberlake began dating now-wife Jessica Biel in 2007 (via Insider), reports of an affair between the "TKO" singer and Olivia Munn emerged in 2010. In October of that year, Us Weekly reported that after the two exchanged numbers. "He started chasing her immediately," an insider said. Though Munn apparently shot the deal down due to Timberlake's relationship with Biel, the singer had "been telling people it's over with Jessica," although, the outlet reported their source as adding, "the reality is he's just doing it behind her back." 
Timberlake ultimately fielded Munn's resistance, and it was alleged that Munn took the singer back to her NYC hotel where "they were openly affectionate," the insider said. On top of that, the two "had amazing sex" that night, according to Us Weekly. The outlet noted that "Timberlake's rep strongly [denied] the allegations," while "Munn's rep does not comment on her personal life." How's that for scandalous?!
And now you may be wondering what exactly happened to Timberlake and Munn after the alleged hookup. Keep reading to find out!
The two eventually found love elsewhere but reportedly kept texting for a while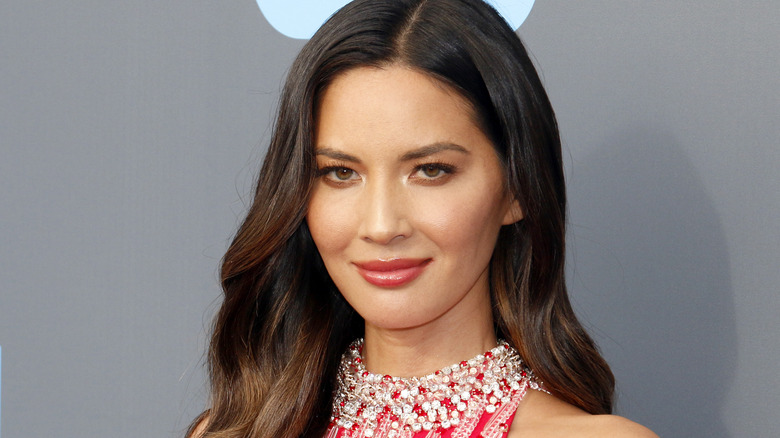 Tinseltown/Shutterstock
Justin Timberlake should knock on wood, because he's lucky that his relationship with Jessica Biel didn't fall through after allegedly hooking up with Olivia Munn! Though Timberlake and Biel started dating in 2007, Insider did note that the couple split briefly in 2011, before reuniting at the end of the year. Eventually, the "SexyBack" singer and the "7th Heaven" star tied the knot in 2012 and have been happily married since (well, if you're not counting 2019's Alisha Wainwright scandal, per Fox News...). Oh, did we forget to mention? The couple also shares two children together — sons Silas and Phineas.
Before his marriage, however, Timberlake was up to his "old tricks" however (via Huffington Post) in trying to get back with Munn. The two exchanged text messages that "were hardly innocent" — with one reading, "My relationship is basically over" and another saying, "I'm thinking about you." An insider told the publication that Munn was "super flattered, [but] not stupid. She's not expecting it to go anywhere – but she'd love it if it did!"
As for Munn's personal life, she struggled for quite some time to find love afterward. With failed relationships with actor Joel Kinnaman and NFL legend Aaron Rodgers, Munn eventually settled down with John Mulaney — and the two are currently expecting their first child together (via CNN)! All's well that goes ... dramatically, we guess! Who knows the truth but what a story.