Who Inherited Tom Petty's Money After His Death?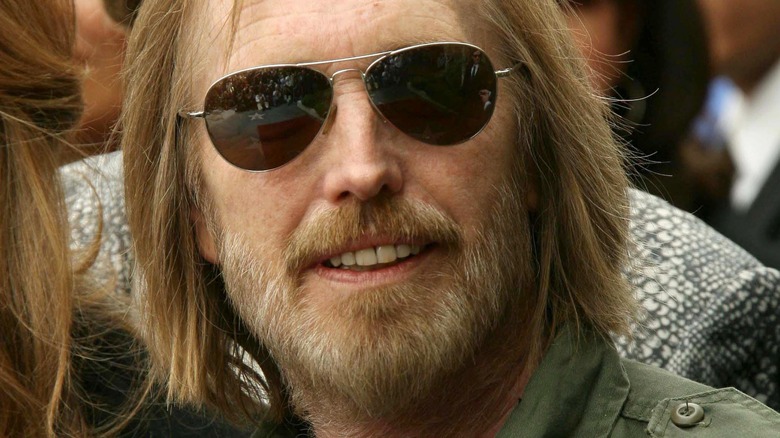 s_bukley/Shutterstock
Tom Petty hit the Los Angeles music scene in 1976 as the dynamic frontman of Tom Petty and the Heartbreakers, a rowdy group of musicians from Gainesville, Florida hellbent on sticking to their rock 'n' roll roots with "the kind of rock that used to come blasting out of the AM radio."
The band's 1976 eponymous debut was initially ignored stateside, but their guitar-driven anthems about love, hope, and rebellion quickly caught on in the United Kingdom. Before long, Petty and the gang were headlining shows across the pond, and with two of their singles charting on the UK Top 40, their record label took notice. The label rereleased "Breakdown" in the U.S. 1977 (after it had flopped the previous year), and by 1978 the song became the group's first Top 40 hit.
Petty and the band became rock radio mainstays throughout the '80s, but after Petty embarked on a solo career, he quickly established himself as a bonafide rockstar in his own right. By all measures, Petty's first solo effort, "Full Moon Fever," was a success, spawning multiple hit singles and selling more than 5 million copies. Penning radio-friendly songs had become Petty's bread and butter, though he wasn't fond of all of them, chart-topping classics like "Free Fallin'" and "I Won't Back Down" made him a wealthy man. However, Petty tragically died of an accidental opioid overdose in October 2017 at the age of 66. He left behind his wife of more than 16 years and two adult children from a previous marriage, all vying for a piece of his $95 million estate. So, what ended up happening to his money? Let us give you the "breakdown."

Tom Petty's family ended up in court over his estate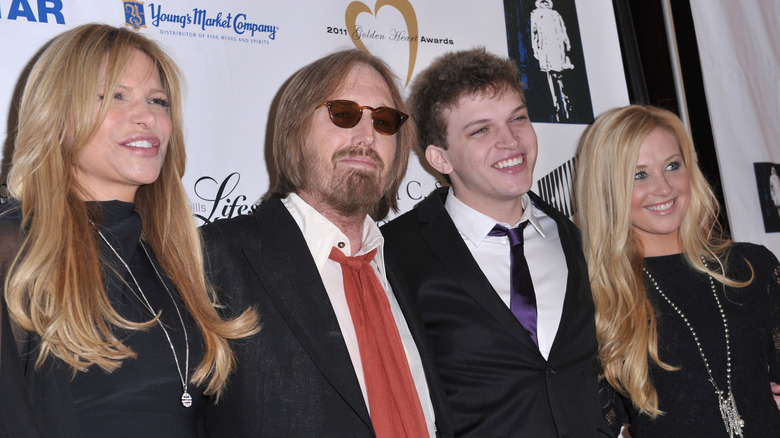 Alberto E. Rodriguez/Getty Images
Tom Petty married Dana York Petty in 2001 after years of dating, and according to Rolling Stone, she became the directing trustee of his trust following his death. However, the late rocker's two daughters, Adria Petty and Annakim Violette — whom he shared with his first wife, Jane Benyo — weren't happy about this. According to the late singer's daughters, the terms of the trust entitle them to "equal participation" in decisions regarding how their father's catalog is exploited. Adria and Violette interpreted the term "equal participation" to mean they each, along with Dana, received one vote as it pertained to "significant decisions" regarding the rocker's assets. Dana did not agree, and as People reported, the singer's daughters filed a $5 million suit against their father's widow for equal control of his estate in 2019.
"Tom Petty wanted his music and his legacy to be controlled equally by his daughters, Adria and Annakim, and his wife, Dana. Dana has refused Tom's express wishes and insisted instead upon misappropriating Tom's life's work for her own selfish interests," Alex Weingarten, an attorney for Petty's daughters, said in a statement to Rolling Stone.
Dana's attorney, Adam Streisand, fired back with a statement of their own to Variety, saying, "This misguided and meritless lawsuit sadly demonstrates exactly why Tom Petty designated his wife to be the sole trustee with authority to manage his estate. Dana will not allow destructive nonsense like this to distract her from protecting her husband's legacy."
The lawsuit over Tom Petty's estate had an amicable end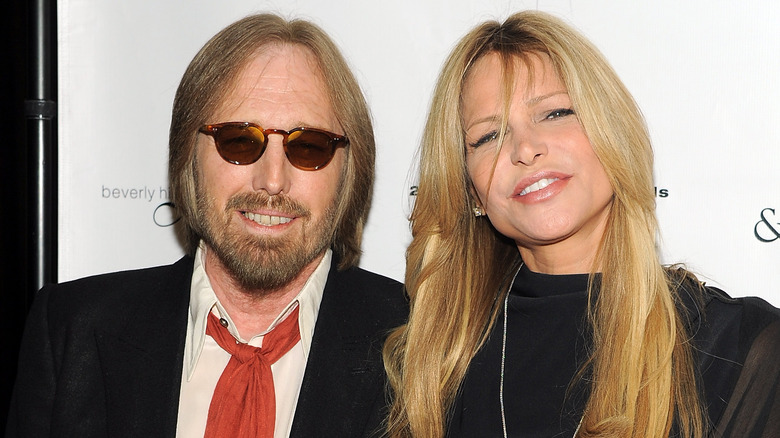 Angela Weiss/Getty Images
Surprisingly, their bitter legal battle was short-lived. Less than a year after filing the suit, Rolling Stone reported that Tom Petty's two daughters and his widow had reached a "settlement agreement" regarding their rights to his back catalog and estate, and "resolved their differences and dismissed all litigation matters." An official statement added: "Each of them sincerely regrets that in their intense grief over Tom's tragic death, actions were taken that were hurtful to one another."
Petty's daughters appear to have emerged victorious from the whole fiasco, and according Rock Cellar Magazine, Dana Petty, Annakim Violette, and Adria Petty united to form Tom Petty Legacy, LLC, which will manage all aspects of Tom Petty's legacy. Each of the three family members now sit on "equal standing" regarding the late singer's estate and the rights to his back catalog with the common goal of "honoring Tom's voice, music, integrity and his charitable spirit," and they're set to "work together on all future endeavors," which could include sharing unreleased tracks from the singer's prolific final decade.