Inside Law And Order: SVU Star Dann Florek's Marriage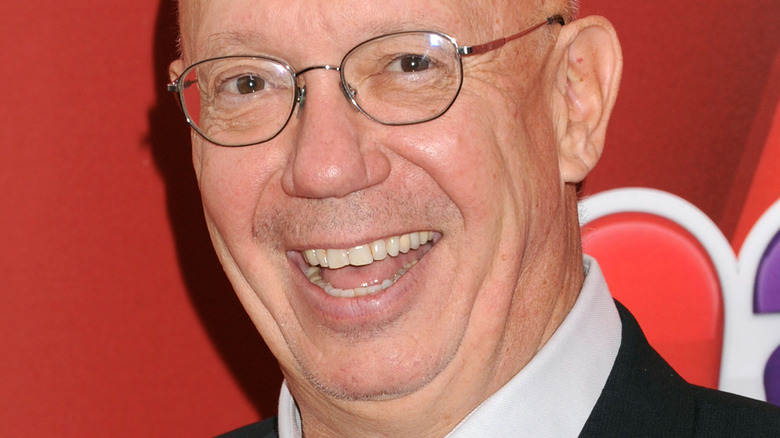 Jennifer Graylock/Getty Images
For "Law & Order: SVU" fans, it can be tough to separate Dann Florek from his character, Captain Donald Cragen. After all, he spent a whopping 15 seasons on the show! However, just like his co-stars, Florek has a life outside "Law & Order" — and with that comes his real-life partner.
Fans of the long-running procedural drama were left reeling when Florek left "Law & Order: SVU" in 2014. In a Zap2It interview (via E! News), showrunner Warren Leight explained that the dismissal of older actors in the "Law & Order" universe was simply a case of maintaining authenticity. As he said when another cast member, Richard Belzer, made his exit, "NYPD has mandatory retirement before your 63rd birthday." Understandably, he explained that the police force "can't have 65-year-old guys running after guys."
Florek has since made brief guest appearances on "Law & Order: SVU." Prior to that, however, viewers' last glimpse of Cragen showed the character embarking on a worldwide cruise alongside love interest Eileen Switzer. It was a sweet ending for a well-loved character. What we're dying to know, though, is if Florek had a similar happy ending with his real-life wife of nearly 40 years.
Dann and Karen Florek are in it for the long haul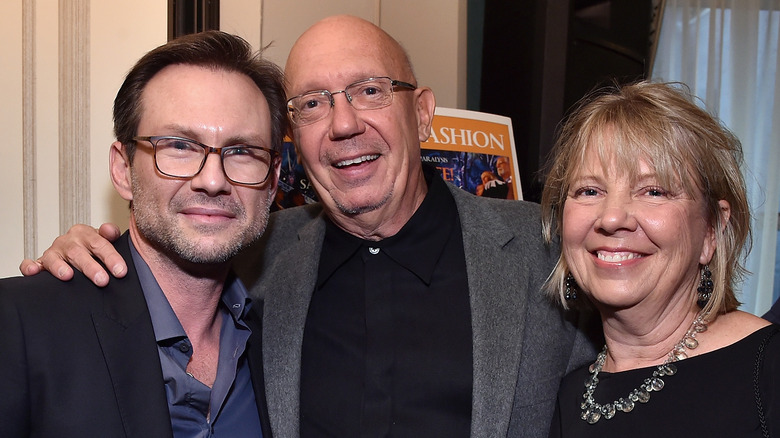 Mike Coppola/Getty Images
Dann Florek remains one of the actors who spent the most time on "Law & Order: SVU," having dedicated nearly 20 years of his career to the show. However, that's just a patch on the decades he's devoted to his longtime love, wife Karen.
Per Us Weekly, Florek wed his missus in 1983. In other words, their union comes in just shy of four decades together. However, their time together as a couple hasn't always been the most glamorous. In fact, to say these two have been together for richer or poorer since then would be an understatement. As Florek told Chicago Tribune back in 1988, they endured more than their fair share of financial hardships early on. "There were times when she was working and I was making $1.38 a week," he revealed.
Luckily for the Floreks, their fortune soon changed. Per Celebrity Net Worth, at one point, Dann Florek brought in a whopping $100,000 per episode. As for Mrs. Florek, her website notes that she's had many of her own professional successes, too, such as exhibiting her artworks at a host of prestigious galleries, including The Joshua Tree Art Gallery. She's also won a number of awards for her work along the way. Talk about building a life together — a fabulous one at that!
Dann and Karen Florek are devoted dog parents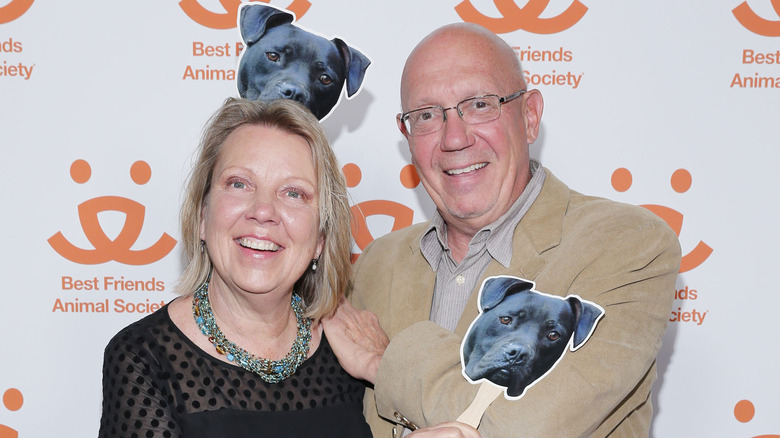 Rich Polk/Getty Images
The Floreks don't have children of their own — at least, not of the biological variety. However, when it comes to furry children, they've got a strong brood going and their shared passion for providing a home to dogs in need has only made them closer.
Speaking with Michigan Humane, the "Law & Order" alum shared that their foray into the world of rescues began when his wife came across an adoption stand at Home Depot. That saw the couple take in Maddie. "She'd just had puppies and was emaciated ... It was love at first sight." From there, they rescued several other pups — from a dog Dann "blocked traffic" to save, to a rescue one of his friends couldn't keep himself. The couple also rescued Hunter, a senior pup who tore his ACL in 2021 (via Instagram). Through the ordeal, the Floreks have stood by their fur baby and Karen has marveled over Dann's dedication. "A loving father to all sentient beings," she wrote (via Instagram). "I speak for Hunter when I say, 'Best Dad ever!'"
Donald Cragen marked his exit from "Law & Order: SVU" with a cruise around the world, but it appears the man behind him is living his dream retirement in a simpler fashion. A beloved wife of nearly 40 years by his side, a gaggle of pups, and an occasional guest appearance as the character he once told E! News was "part of my DNA" — what more could one want?