Inside Steven R. McQueen's Love Life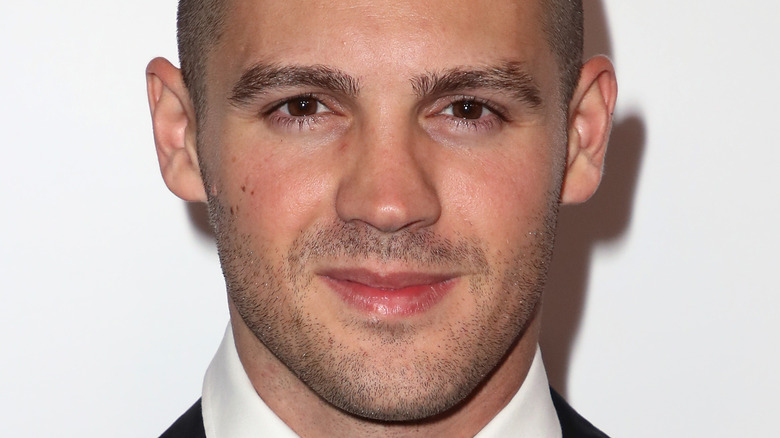 David Livingston/Getty Images
It's been a hot minute since Steven R. McQueen was on everyone's radar. The actor rose to stardom when he played Jeremy Gilbert on the hit show "The Vampire Diaries," but even after being on the series since its first season, he left in Season 6 and didn't return until the finale.
"Jeremy has been through so much, and his main thing is he has failed to protect the people that he loves consistently. He's this kid who's trying to get his power back, to be strong for those around him. I think in that second to last episode, he was finally able to protect Bonnie, in the only way that he can," the actor said of his character arc and the decision to depart from the show, per Just Jared Jr. "Once that's over, once there's nothing really else he can do, I think the poor kid deserves a break," McQueen concluded. "And the only way he knows how to do that is a fresh start. I think it fits story-wise."
He has kept himself busy with a bevy of projects since then, including playing Jimmy Borelli on "Chicago Fire" and appearing in a few episodes of "Chicago P.D." Yet while he's no longer a mainstay in the headlines as much as he was at the peak of "TVD," many fans wonder how he is (and who he's dating). And apparently, the actor's dating history includes this former A-list couple's daughter.
Steven R. McQueen got engaged once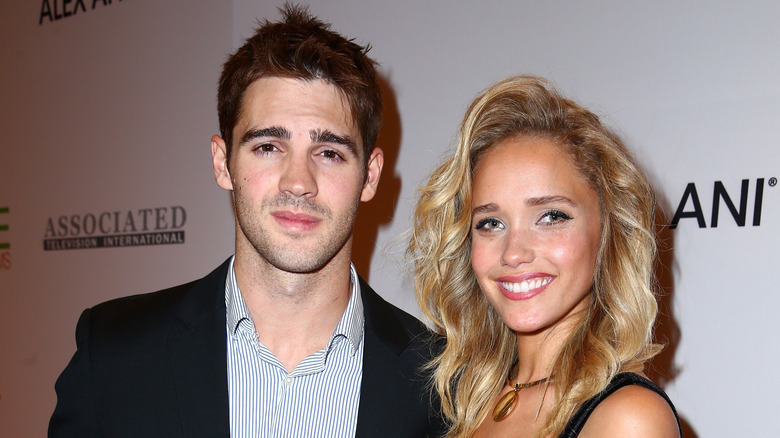 Rich Fury/Getty Images
Steven R. McQueen once had a brief relationship with co-star Candice Accola, but in terms of serious connections, he was once engaged to model Allie Silva.
In January 2018, the two took to Instagram to share the news that they were getting hitched soon. "She said yes," McQueen wrote in a now-deleted Instagram post (via E! News). "My best friend, love of my life...YES, yes yes a million times over @steven_r_mcqueen," Silver said. Per the outlet, the couple dated for roughly two years before deciding to get married.
Unfortunately, McQueen and Silva never got their happy ending, as the two called it quits mere months after their engagement. "You know what? Actually, we called it off," he told Us Weekly at an event. "We did. But yeah, it's just the way it was. It happened." He didn't go into detail as to why they broke up, but he did say what he's looking for in his next relationship. "You know, just love. That's all."
Steven R. McQueen dated Sean Penn and Robin Wright's daughter Dylan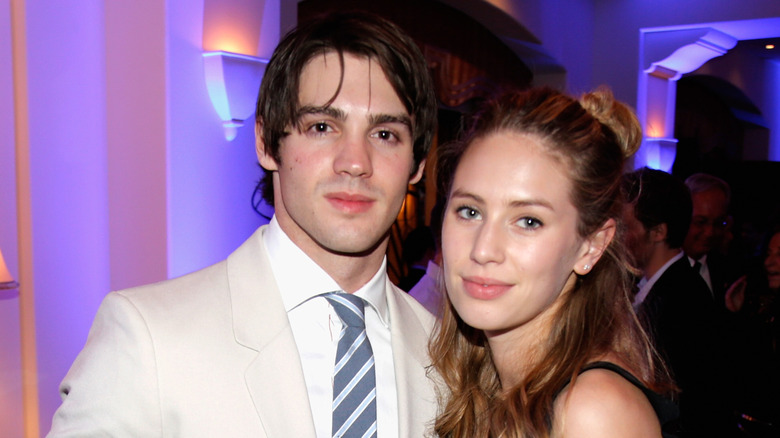 Joe Scarnici/Getty Images
Celebrities date other celebrities all the time, so it wasn't surprising to find out that Steven R. McQueen, the grandson of legend Steve McQueen, had a fling with Sean Penn and Robin Wright's daughter, Dylan Penn.
Per Us Weekly, the two were seen getting cozy at a Golden Globes event in January 2014, months after it was rumored that Dylan had dated Robert Pattinson. "They met awhile back, they started dating pretty quickly, lots of attraction there," the source told the outlet at the time. "Dylan is a fun chick, whatever she had with Pattinson was very brief if at all. Steven had met Sean before the event last night. [Sean] loves his daughter, really whatever makes her happy is fine with him."
Their relationship didn't last, either. A month later after they packed on PDA, it was reported that they went their separate ways. "I think it just fizzled," a source told E! News at the time. The two have kept their love lives on the down-low since, with no news as to who they're dating now. Guess we'll just have to wait and see!