What Pete Davidson Was Doing Before SNL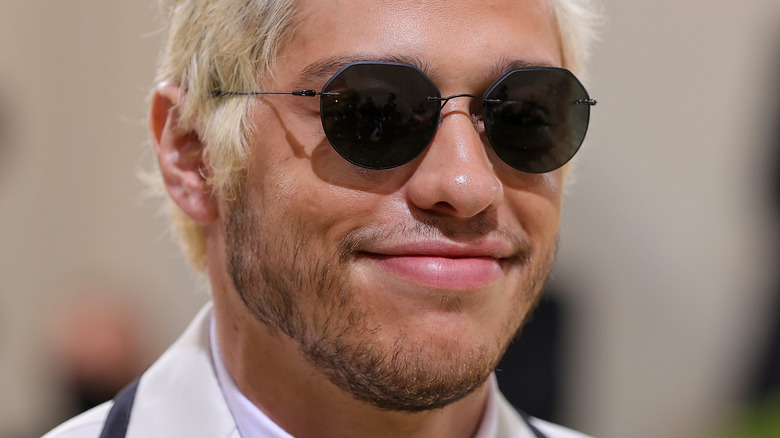 Theo Wargo/Getty Images
Pete Davidson's career started with a dare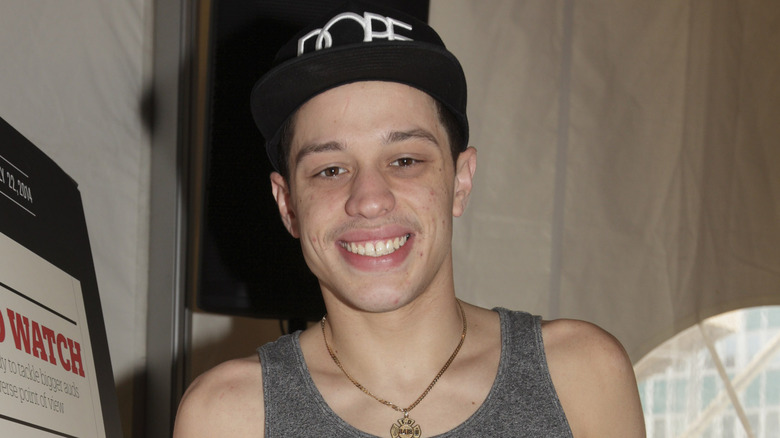 Pierre Roussel/Getty Images
Pete Davidson was born in Staten Island, New York, something he later explored in the semi-autobiographical flick "The King of Staten Island." According to Life & Style, the future star's mother worked as a high school nurse, while his father Scott, a firefighter, tragically lost his life in the line of duty during the September 11, 2001 attacks, when Davidson was just 7 years old.
The comedian embarked on a career in comedy even before he had earned his high school diploma, and at age 16, he did his first standup show at a Staten Island bowling alley. When asked about it, he told SFGate: "My friends dared me. They knew I always wanted to do it. And then I wasn't going to do it. And then I smoked a joint and I did it. It went all right. I got the bug where I just needed to be an attention w***e for 12 minutes a day every day."
Pete Davidson got his big break through a chance meeting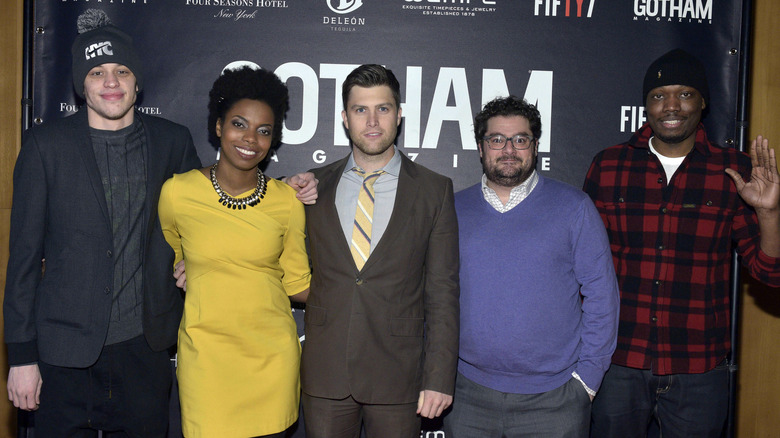 Eugene Gologursky/Getty Images
Pete Davidson's time in school sounds surprisingly relatable. He told SFGate that while attending Xaverian High School, he had a desire to be liked, which backfired as the comedian says he "had no friends," something he later solved by adopting a "whatever" attitude. He graduated in 2011 and briefly enrolled at St. Francis College in Brooklyn Heights to further his education before dropping out after one semester to focus on a career in comedy full-time. His standup gained attention, which led to his first on-screen appearance during the third episode of the MTV comedy series "Failosophy," which aired in 2013. He followed up his small screen debut with appearances on MTV's "Guy Code" and "Nick Cannon Presents: Wild 'N Out."
Davidson's big break came in 2014 when Amy Schumer offered him a small role in her 2015 romantic comedy "Trainwreck." While on-set, Davidson met "SNL" regular Bill Hader, whom he "kind of hit it off" with. "He called me a week later and said 'Hey, I recommended you to ['SNL' executive producer] Lorne Michaels.' And I was like, 'Why?' I was just so surprised. I didn't even know that I could audition. And the fact that I got it, I just couldn't believe it," he recalled to People in 2015.
The rest is history. Davidson joined the late-night comedy showcase for its 40th season premiere in 2014 and quickly became a staple on the show's "Weekend Update" segment. Eight years later, Davidson made his final appearance on "Weekend Update" to bid farewell to the show that helped launch his career.