The Celebrities Cher Still Regrets Not Dating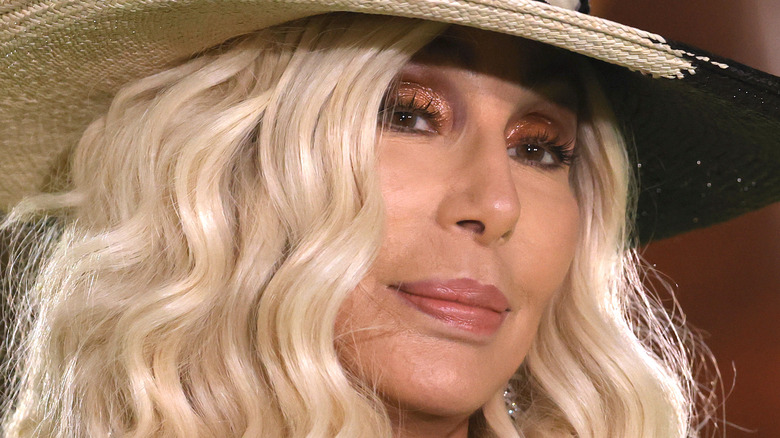 Frazer Harrison/Getty Images
Cher has been a global superstar for decades, stunning the world with her easily recognizable vocals and iconic fashion. With this high level of fame, her multiple whirlwind romances have been on full display. The singer was previously married to her stage partner Sonny Bono as well as musician Gregg Allman. She has also been linked to other celebrities, including Warren Beatty, Gene Simmons, Val Kilmer, and Tom Cruise.
In spite of love gained and lost, the "Believe" singer refused to lose herself in a relationship. To her, dating men was a desire but never a requirement to create the life she wanted. "I love men. I think men are the coolest, but you don't really need them to live," Cher famously quipped in a 1996 interview with Dateline.
Though the icon has had her share of dalliances, there are still a few other famous faces the singer wishes she had gone out with.
Cher stood up Elvis Presley because of nerves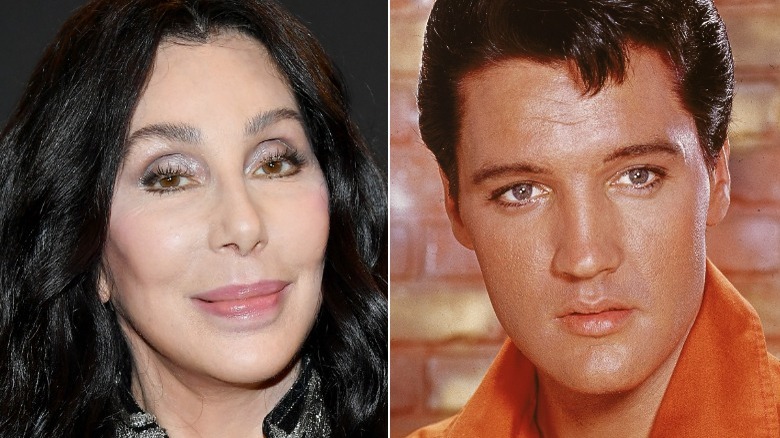 Amy Sussman/bbma2020, Hulton Archive/Getty Images
One regret Cher has in her love life is missing a date with Elvis Presley. In a 2010 interview with David Letterman, Cher admitted that she had come close to going out with the late singer. During the interview, Letterman rattled off a list of men that Cher had previously been linked to and asked for her first thoughts on each. When he got to the King of Rock and Roll, Cher simply said, "Almost."
When Letterman pressed her for clarification, the icon revealed that her nerves kept her from going on a planned date. "I didn't get there. I was that nervous," she told Letterman, adding, "But I wish that I had."
Needless to say, Presley didn't let that missed date keep him down. In 1967, Presley married Priscilla Presley and the two had one daughter, Lisa Marie Presley. After the two separated, the "Jailhouse Rock" singer went on to date songwriter Linda Thompson and Ginger Alden. He later died in 1977 of heart disease, so Cher never got a second chance to see what might have been.
Marlon Brando was another star Cher let get away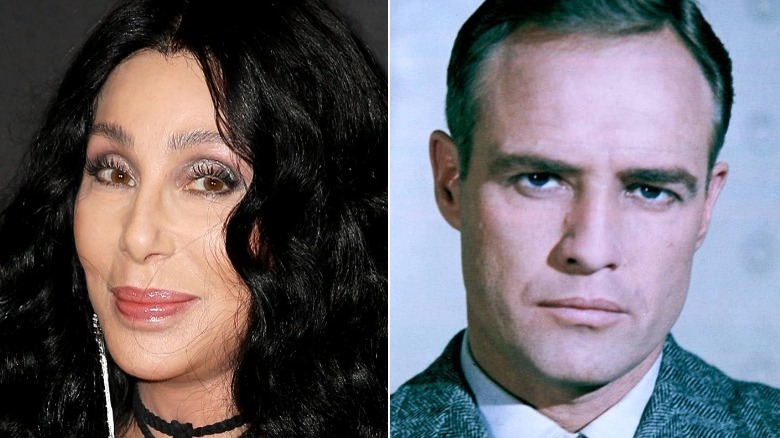 Dominik Bindl, Avalon/Getty Images
Elvis Presley wasn't Cher's only missed opportunity in love. It turns out there was another famous name that slipped away from her. In the same David Letterman interview, Cher also revealed that she wishes she had dated Hollywood legend Marlon Brando.
When Cher brought up his name, Letterman asked, "You didn't go out with Marlon Brando?" She responded, "Well, we just hung out for a while, but I wish I had." While the Goddess of Pop didn't share what happened during their brief encounter, she adamantly expressed her regret.
Brando certainly would have been an interesting match for the singer. In addition to his work on screen, the actor was known for his romantic exploits, including a turbulent eight-year relationship with actor Rita Moreno. He and neighbor Jack Nicholson also tore up the streets of Hollywood together in the 1970s, holding infamous soirees at their bachelor pads on Mulholland Drive. Cher might have dodged a bullet there!