Fans Aren't Totally Buying Lisa Rinna's Explanation For Her Recent Outbursts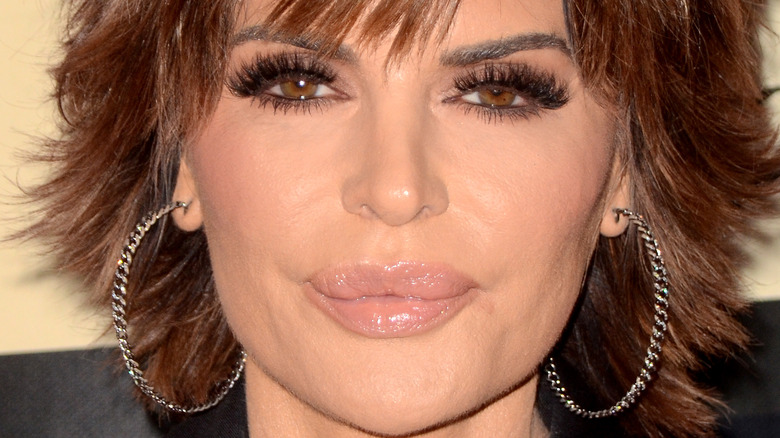 Kathy Hutchins/Shutterstock
There's no doubt that Lisa Rinna is one of the biggest and most drama-centered stars on "The Real Housewives of Beverly Hills." And with her acting past in soap operas and Lifetime movies, it shouldn't be surprising Rinna knows how to draw viewers in. According to her IMDb profile, she began appearing in the hit Bravo show in 2014, though it seems much longer than that. 
In the 2022 season of the series, Rinna has found herself at the center of many controversies once again, thanks to some recent outbursts, including some racist allegations against cast member Garcelle Beauvais. According to People, Rinna addressed the elephant in the room on Instagram. "I have had a really rough time of it. I think you've seen how hard this has hit me. I'm sorry if I've raged on you, about you- it really has nothing to do with any of you," she wrote on the post that also included a quote about grief. "I never thought I would feel this way. I really thought grief would be about sadness and pain but it's so much more," she added, stating she has been really "struggling."
The reality star went on to thank fans for having patience with her. "I know it's not easy to have warm fuzzies for me right now, but I'll get through this and hopefully come out the other side stronger and better," she wrote. However, some fans aren't buying Rinna's apology and excuses.
Fans lash out at Lisa Rinna on social media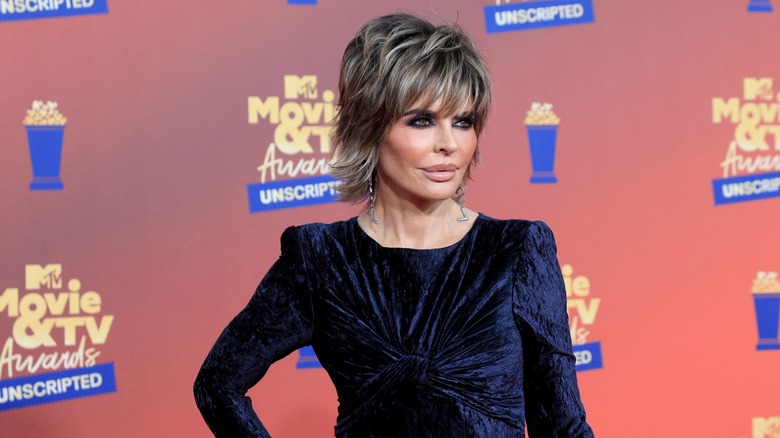 Kathy Hutchins/Shutterstock
Lisa Rinna is coming under fire for seemingly using her beloved mother's death as an excuse for a series of recent outbursts. While the reality star is sticking to her words that losing her mom affected her actions, many fans aren't buying it. In fact, some naysayers took to social media to slam the reality star. "Not Rinna using grief as an excuse for her BS now... I rarely bring up LVP but did she not lose her brother suddenly and tragically during a certain season?" one Twitter user asked. "I don't recall anyone giving her a pass because of grief..."
Another social media user also brought up Lisa Vanderpump. "F**k Lisa Rinna & her bulls**t excuse of grief. No one gave any support or passes for LVP when her brother and then her mother died," the person tweeted. "The Fox Force F**ks actually ramped up their attacks," another wrote, adding that they were "done with this toxic cast." Another person accused Rinna of "doing this same behaviour for over 5 years now!" before listing castmates that Rinna has quarreled with. Wowza, those are some fighting words. 
As fans know, Rinna's mom, Lois, appeared on "RHOBH" several times and it was easy to see the pair had a close bond. On November 15, 2021, Rinna informed fans of her mother's death on Instagram, writing, "Heaven Has a New Angel."