Inside James Caan's Relationship With Will Ferrell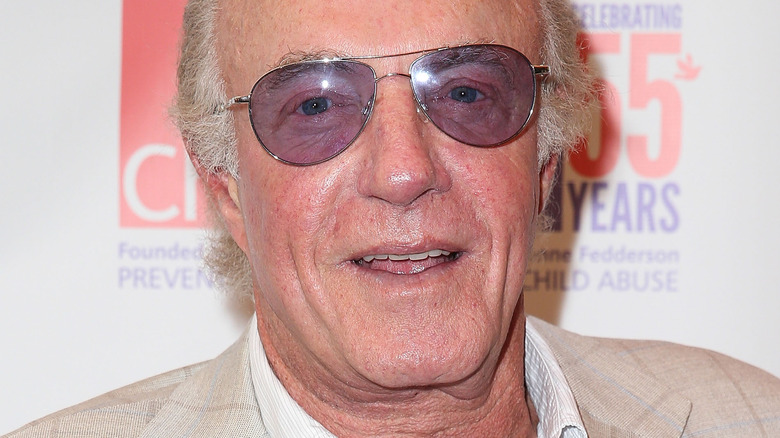 Imeh Akpanudosen/Getty Images
Tragically, Oscar-nominated actor James Caan died on July 6 according to a statement from his family. Starring in films since the 1960s, Caan was an extremely respected and beloved figure in Hollywood, and many of his peers revered him for his legendary acting skills. When comedian Adam Sandler heard of Caan's death, he tweeted, "Loved him very much. Always wanted to be like him. So happy I got to know him. Never ever stopped laughing when I was around that man." Comedian Andy Richter lamented, "Was lucky enough, after a lifetime of loving his work, to get to work with [Caan] and I loved him as a person even more ... They say never meet your heroes, but he proved that to be very very wrong."
Although he was most famous for his dramatic roles — like as Sonny in "The Godfather" and Paul in "Misery" — Caan was a well-rounded actor who could also tickle your funny bone. One of his most remembered comedic parts was as Will Ferrell's father in the 2003 Christmas classic "Elf." So, what was it like when leading man Caan and funny man Ferrell teamed up?
Will Ferrell was grateful to work with James Caan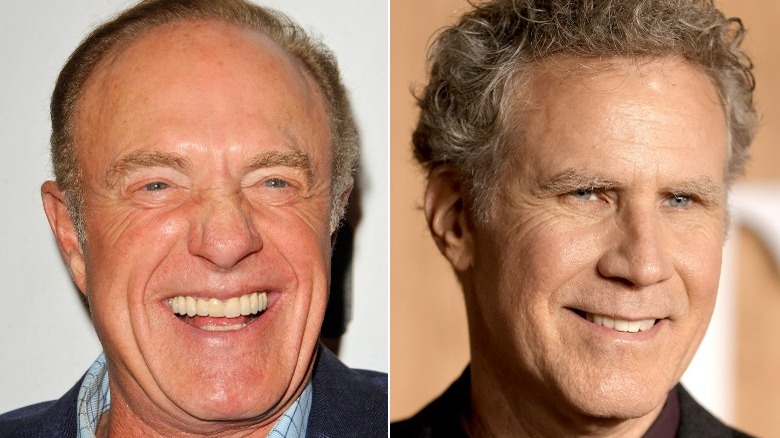 Michael Loccisano/Getty & s_bukley/Shutterstock
Like many other actors, Will Ferrell was amazed that he had the chance to star in a movie alongside James Caan. "Elf's" director, Jon Favreau, said in the film's DVD commentary that Ferrell and Caan had great chemistry on set, as they "[played] off each other incredibly well" (via SlashFilm). And perhaps one of the stories that show Caan's personality best is one Ferrell told on "The Late Late Show with James Corden" in 2018.
"[Caan] came up to me at the ['Elf'] premiere," Ferrell started. "And he's like 'Hey, I got to tell you something. Every day on set I thought you were way too over the top, but now I see what you're doing, great job!'"
That's definitely a fair judgment by Caan considering how ridiculous Ferrell's Buddy the Elf is, especially when their characters first meet. But that story just goes to show Caan's personality and how he was just a straight-up guy. Ferrell didn't have a problem with the seemingly backhanded compliment, either; he reminisced on "The Late Late Show," "Just getting to work with him every day, kind of a pinch-me moment."