The Tragic Story Of Elvis Presley's Twin Brother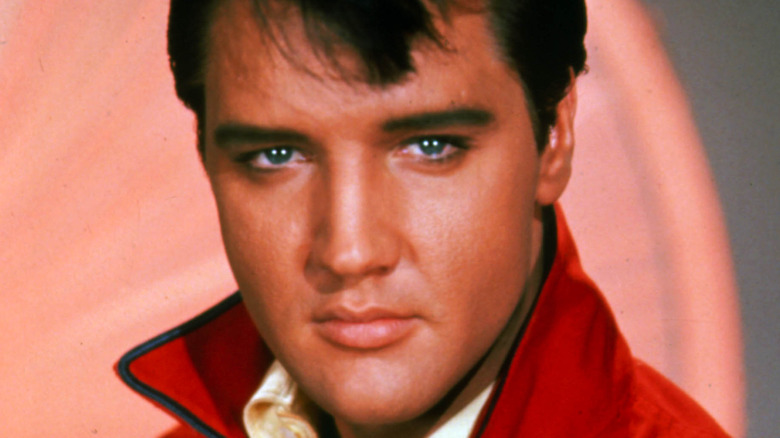 Getty Images/Getty Images
Since the advent of his iconic career in the 1950s, Elvis Presley's name has almost become synonymous with music itself. Widely considered the "King of Rock and Roll," Presley's career precipitated a massive change in culture and music among young people both in America and across the world. 
Presley's music career was impressive, having won three Grammy Awards from 14 nominations throughout his years, though he was also a celebrated movie actor in his own right, having starred in a number of successful Hollywood films as well. His untimely death in 1977 from heart failure, at the young age of 42, naturally caused shock and grief among his millions of fans, and arguably marked the end of an era in music. It is unsurprising, then, that over four decades later, a docudrama about his life garnered widespread praise and millions of dollars at the box office. 
However, what many fans of Presley may not know is that the famous singer actually briefly had a twin brother in his life. However, the life of his twin began and ended in tragedy. 
Elvis Presley's twin brother died in childbirth
Elvis Presley, born in 1935, grew up an only child in Tupelo, Mississippi. However, according to History, Elvis was actually a twin when he was born on January 8. His mother, Gladys Love Presley, gave birth to her first child, Jesse Garon, about 35 minutes before Elvis, but he was born a stillborn. Jesse was buried in an unmarked grave in Priceville cemetery, Mississippi, the following day. 
Many psychologists and biographers agree that Elvis was deeply affected by the death of his brother. Psychologist Peter Whitmer wrote in his 1996 book, "Inner Elvis," that for the singer, Jesse's death was "a tragedy that triggered a process that made his dead sibling the bedrock," per Rock and Roll Garage. Jesse was "the singular driving force in his life," Whitmer added, and a "restless spirit who eventually haunted all of Presley's relationships." 
Naturally, Presley becoming an only child at birth made for a close relationship with his parents. According to The Wrap, Gladys believed her only surviving child had inherited Jesse's soul, and was naturally very special; the fact that she tried for more children in subsequent years, only to suffer a miscarriage, increased the bond she had with her only child. According to Elvis.com, his father Vernon's feelings on the matter were similar. "l can only say that God spoke to my heart and told me that Elvis was the only child we'd ever have and the only child we'd ever need," he said.
Elvis Presley suffered after his mother died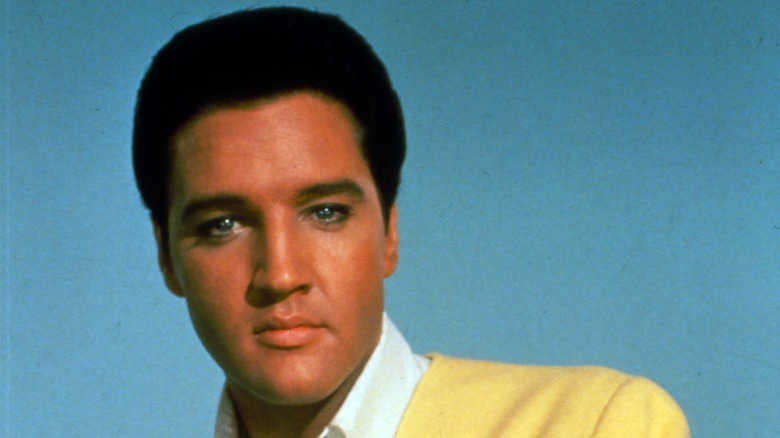 Getty Images/Getty Images
The loss of Elvis Presley's twin brother was not the only member of his immediate family to die within his lifetime, nor the only one to have a serious impact on him. For Elvis, 1958 was the year everything changed. 
In August 1958, when the singer was 23, his mother Gladys was diagnosed with hepatitis. According to Express, the two of them were incredibly close, and would still use baby talk and pet names with each other well into Elvis' adulthood. This was likely caused in large part due to the tight bond they formed after Jesse's death. 
Naturally, then, when Gladys' illness rapidly escalated and eventually took her life on August 12, Elvis was devastated. "It broke my heart," he said, per Smooth Radio. "She was always my best girl." According to The Sun, he actually collapsed on the coffin at the funeral and exclaimed, "Please don't take my baby away! She's not dead. She's just sleeping." Those close to the singer have said that he was never the same after her death. Shortly thereafter, he met his future wife, Priscilla Beaulieu. Their relationship would not last, however, and Elvis' health would decline so much so that it led to his addiction to prescription drugs, obesity, and subsequent death in 1977. In the end, it's clear that the tragedy that kicked off Elvis' life would unfortunately play a major role until its tragic end.