Did Steve Jobs Leave His Children Anything In His Will?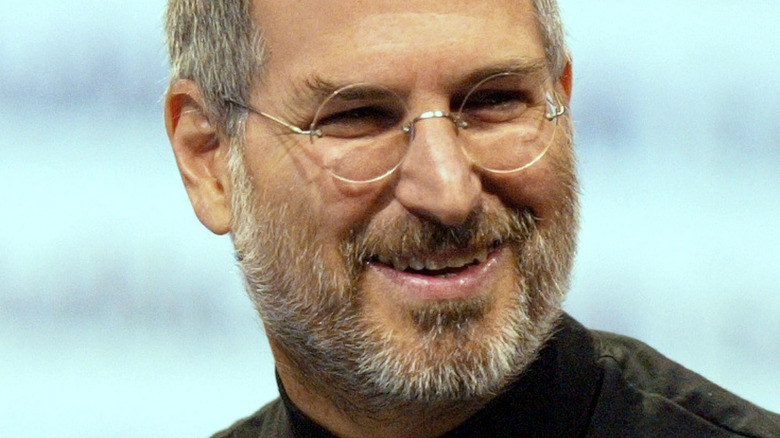 Justin Sullivan/Getty Images
Apple co-founder Steve Jobs is credited for revolutionizing the way we interact with technology, and he did it all donning a black turtleneck with a piercing stare. The tech titan bore his way into the cultural zeitgeist by delivering industry-defining products with an insatiable appetite for simplicity and perfection. Jobs' famously thought that "the people crazy enough to think they could change the world are the ones who do" (per ABC News), and he was hellbent on making his own dent in the universe. When Jobs passed away in 2011, it shouldn't have come as surprise — his health became fodder for tabloid headlines — yet it still left fans reeling, especially because so many learned of his death on the very devices he had helped pioneer.
While much is made about his professional life, at home Jobs was a husband and father of four. Despite a net worth of $10.2 billion at the time of his death, he displayed an apathetic attitude toward wealth, famously quipping, "Being the richest man in the cemetery doesn't matter to me," per ABC News. But did it matter to him if his children inherited a share of his immense wealth?
Steve Jobs had four children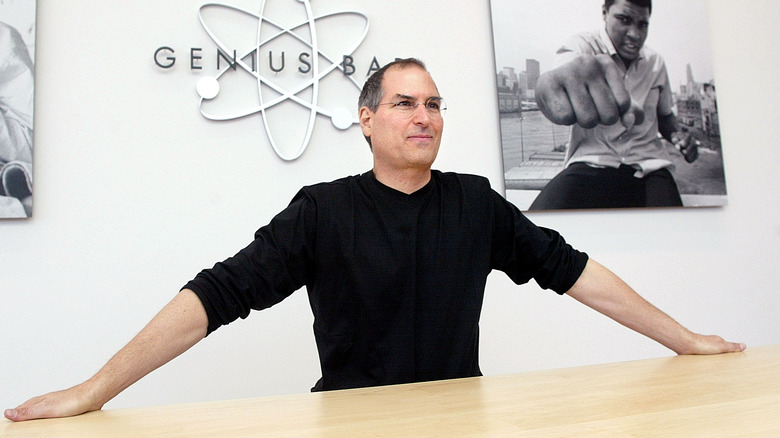 Mario Tama/Getty Images
Steve Jobs had four children, according to Biography. He was just 23 when his girlfriend, Chrisann Brennan, bore his first daughter, Lisa Brennan-Jobs, in 1978. He originally refuted paternity — claiming to be infertile — but his bluff was later called with a DNA test, and he began providing for his daughter financially, though it would be years before he initiated a relationship with her. 
The remainder of his three children — Reed, Erin, and Eve Jobs — were the product of Steve's relationship with Laurene Powell-Jobs, whom he married on March 18, 1991. Although his relationship with his younger children was less contentious than with his daughter Lisa, he was still inept at fatherhood. "Jobs developed a strong relationship with Reed, but with his daughters he was more distant. As he would with others, he would occasionally focus on them, but just as often would completely ignore them when he had other things on his mind," Walter Isaacson wrote in his biography of Jobs.
He didn't believe in generational wealth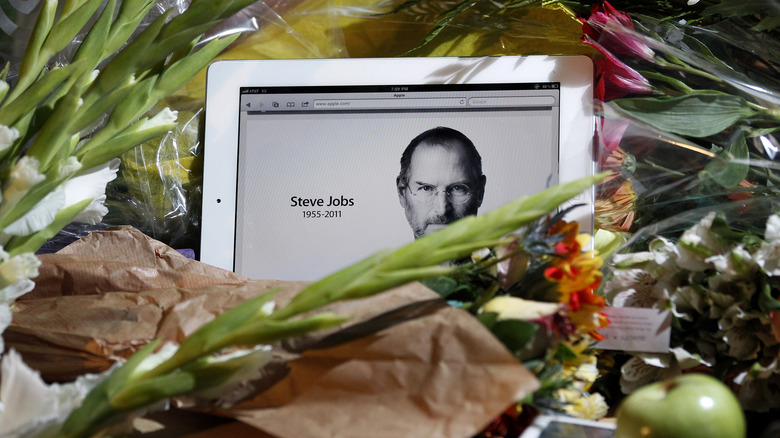 Bloomberg/Getty Images
When Steve Jobs succumbed to pancreatic cancer in 2011, he left behind four children, widow Laurene Powell-Jobs, and a fortune that made his wife the 35th richest person in the world as of 2020. However, the wealth didn't all go to Laurene's head — or to her children's hands, for that matter. She explained in a 2020 interview with The New York Times, "It's not right for individuals to accumulate a massive amount of wealth that's equivalent to millions and millions of other people combined. There's nothing fair about that." She went on to say, "I'm not interested in legacy wealth buildings, and my children know that ... Steve wasn't interested in that. If I live long enough, it ends with me."
Despite his apprehension toward generational wealth, Steve didn't leave his children out to dry. His eldest daughter, Lisa Brennan-Jobs, told The New York Times in 2018 that she — as well as her younger siblings — received "an inheritance in the millions."