Yara Shahidi Has An Unexpected Connection To Prince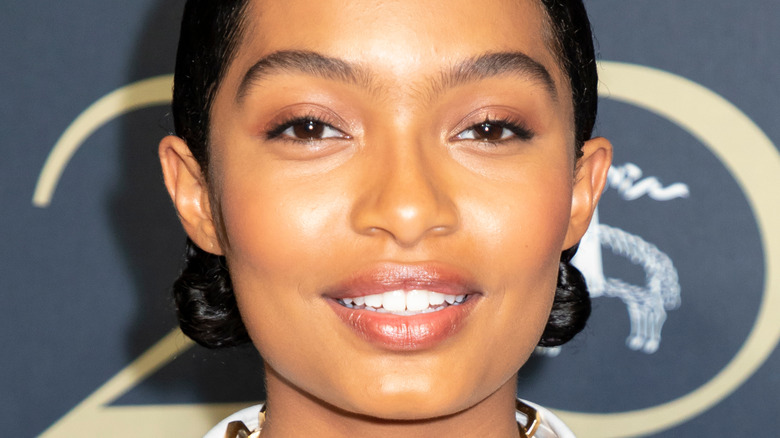 Sam Aronov/Shutterstock
Before she starred in major Hollywood projects, Yara Shahidi spent her time around a very famous face during her upbringing. The "grown-ish" actor chatted with Harper's Bazaar in 2020, at which time the magazine wrote of her highly accomplished family members. For example, Yara's second cousin is rapper Nas, and one of her cousins, Anousheh Ansari, made history as the first female private space explorer, as well as the first Iranian-American astronaut.
Yara's parents are also both talented professionals. When the performer was asked by Vogue in 2020 which figure in her life passed along a strong work ethic to her, she responded by saying, "Both of my parents are very focused, so both of them." Per LinkedIn, Yara's mother, Keri Salter-Shahidi, is an executive producer and co-founder of 7th Sun Productions. Her father, Afshin Shahidi, is a photographer who is originally from Minneapolis, Minnesota, as Hollwyood Mask stated. Afshin became passionate about taking pictures and did commercial ads before eventually achieving a breakthrough photography gig for a major celebrity client.
Yara Shahidi's father was Prince's personal photographer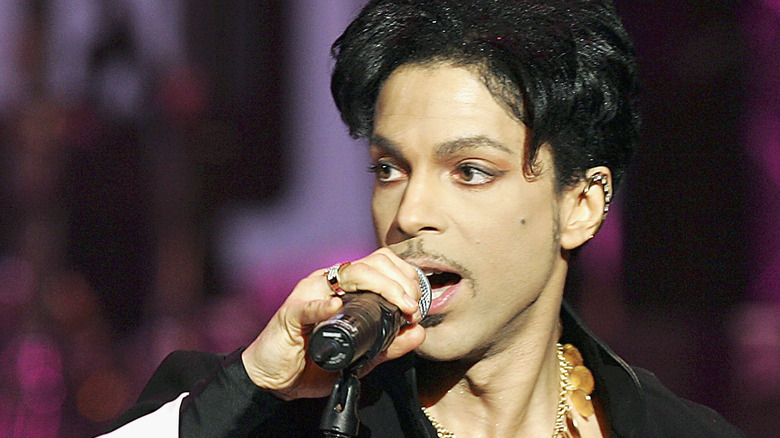 Kevin Winter/Getty Images
Through her father, photographer Afshin Shahidi, actor Yara Shahidi shared a bond with Prince during her childhood. Afshin first encountered the late legendary musician in 1993 and was hired as the artist's photographer and cinematographer, per the San Francisco Art Exchange. While speaking to Time in 2017, Afshin explained that Prince "got to know [him]" and "got to know [his] family," which was one reason why the singer-songwriter trusted Afshin to handle photographing some of the most important moments of his career. 
When she appeared on "The Real" in 2020, Yara spoke about her favorite moments with the iconic performer, who sadly died away in 2016. "I have so many fond memories, but I'd have to say ...  when my first movie came out — imagine that — he actually rented a theater so that everybody was able to go see it," Yara said of Prince, before adding, "What's crazy is, right now, they opened up Paisley Park, and there's still a picture of me in his office." She also stated that Prince "has given [her] family the ability to do what [they] want," and she and her family members "owe a lot to him." To this day, Yara is a big fan of Prince and still listens to his songs in her spare time. 
Yara Shahidi is a lifelong Prince supporter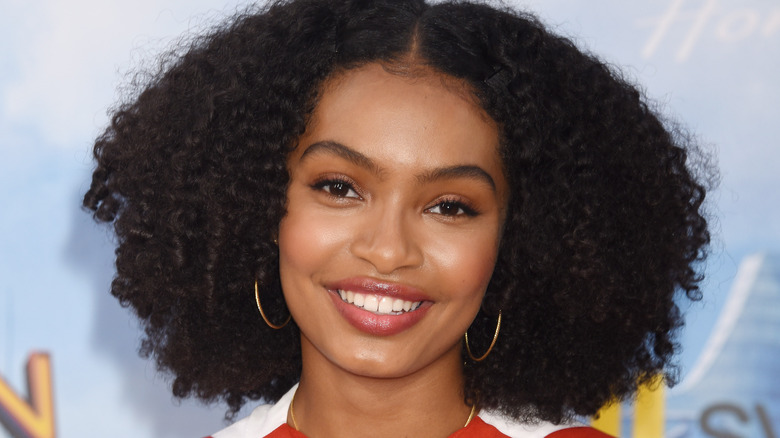 Ga Fullner/Shutterstock
Yara Shahidi has remained a supporter of Prince since getting to know him as a child, when her father was his photographer and cinematographer. In a 2018 chat with The Hollywood Reporter, Shahidi stated her favorite song by the performer. "I was just listening to 'The Beautiful Ones' yesterday ... but I'd have to say 'When Doves Cry' is one of my all-time favorites,'" Shahidi said. She also wrote a message honoring Prince in 2020, when Shahidi posted a selfie on Instagram. "Prince ... from his music to his commitment to community, his impact will FOREVER be felt," she wrote.
In 2018, Shahidi appeared on "Jimmy Kimmel Live!" and talked about growing up around the music legend. Although Shahidi said she "[doesn't] even know how [she] even normalized that relationship in [her] head," being around many creatives as a kid was likely why her circumstances never struck her as being special. "My cousin's a musician, and so I think there's a lot at a young age that was just extremely normalized to me, " she said. "It wasn't until I was older in which I realized just how unique my childhood was." Shahidi certainly has some amazing memories from her one-of-a-kind upbringing, including the connection her family had with Prince.