Where Was Ivana Trump Originally From?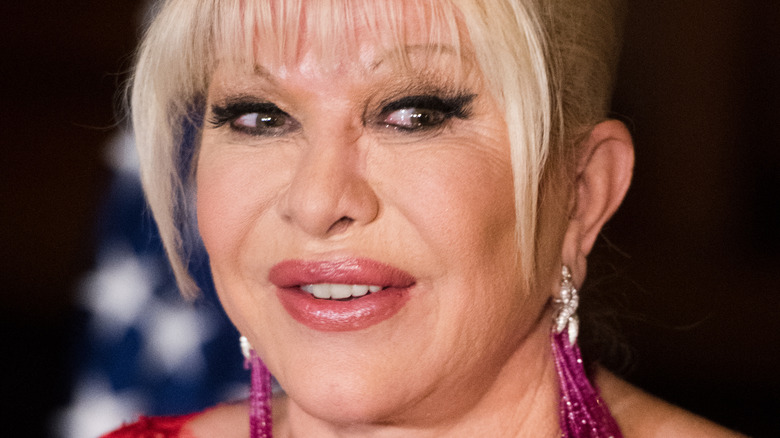 Noam Galai/Getty Images
Ivana Trump, Donald Trump's first wife, passed away in her Manhattan home at age 73, according to CNN. Ivana and Donald share children three children, Donald Jr., Ivanka, and Eric Trump. The former couple tied the knot in 1977, but divorced in 1992 after Mr. Trump had an affair with Marla Maples, a model and actress, according to CNBC. While it appeared to just be a fling at the time, Maples and Trump later got married and had one daughter together, Tiffany Trump. Despite his affair and the dramatic end of their marriage, Ivana and 45 remained on good terms. In her book, "Raising Trump," released in 2017, she revealed that she spoke with her ex-husband once a week (via CBS News).
Ivana Trump was a businesswoman and worked with the former president on multiple projects during their marriage. She also worked for the Trump empire for years as a senior executive, per ABC News. In a statement on his social media platform Truth Social, Mr. Trump said (via CNBC), "She was a wonderful, beautiful, and amazing woman, who led a great and inspirational life."
Despite her established wealth and fame later in life, Ivana did not have an easy upbringing in her home country.
Ivana Trump was originally from Czechoslovakia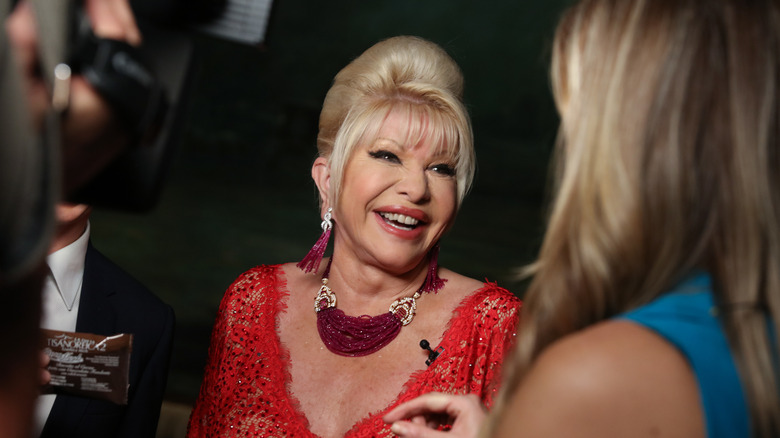 Rebecca Smeyne/Getty Images
Ivana Trump grew up in a small town called Zlin, which was in Czechoslovakia at the time, according to Forbes. She was able to escape from communism and relocate to Canada in the 1970s before beginning her modeling career. Eventually, her modeling career ended up taking her to New York City, which led to her meeting her future husband, Donald Trump. 
In her book, "Raising Trump," Ivana revealed that she only married her first husband, an Austrian man named Alfred Winklmayr, in order to escape her difficult life in Czechoslovakia during the Cold War, per CNN. They were only married for two years, but with an Austrian passport, Ivana was able to flee Czechoslovakia and head to Canada to begin a new life. "If Fred and I got married, I'd have an Austrian passport and would be able to leave communist Czechoslovakia legally and still be able to see my family," Ivana wrote. "The marriage wouldn't be real, of course, and Fred had no illusion that it meant anything." 
In 2017, Ivana was offered an ambassadorship to the Czech Republic by Donald, but turned it down, according to CBS News. She claimed she was happy with her freedom in the United States and was living a "perfect life." Between her business ventures with Donald and their divorce settlement, Ivana died a multi-millionaire.