Will Tiffany Trump Attend Ivana Trump's Funeral?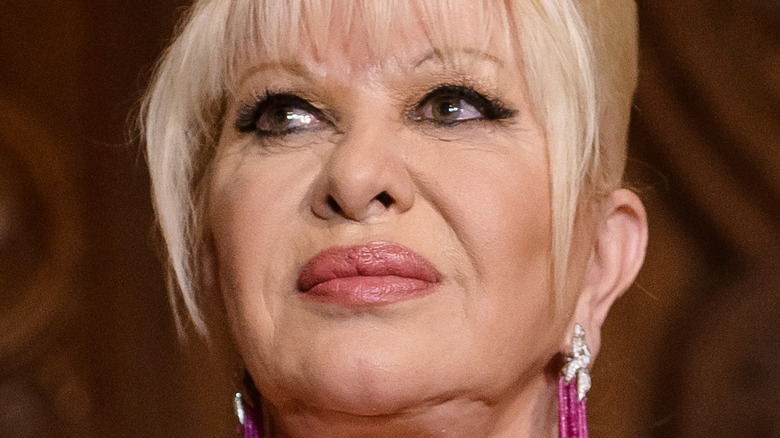 Noam Galai/Getty Images
Funeral services for Ivana Trump — the first wife of former president Donald Trump — will surely be attended by a number of public figures. The family shared the news in a statement on Twitter, revealing that the 73-year-old socialite had died. And while Ivana's official cause of death has yet to be disclosed, the New York Post reports that the "Raising Trump" author was found dead at the bottom of a staircase in her Manhattan home. According to the outlet, authorities have yet to determine whether Ivana fell down the stairs or suffered from cardiac arrest.
Following the news of Ivana's death, Donald shared a loving message to his ex-wife on his Truth Social platform. "She was a wonderful, beautiful, and amazing woman, who led a great and inspirational life," he wrote, per Fox 11. "Her pride and joy were her three children, Donald Jr., Ivanka, and Eric. She was so proud of them, as we were all so proud of her." The former president is also the father of Tiffany Trump, whom he shares with Marla Maples. Ivana hasn't been shy about expressing her distaste for Maples — who was a huge catalyst for the breakdown of her marriage to Donald — leaving many to wonder whether Tiffany will attend Ivana's funeral.
Tiffany Trump is not invited to Ivana's funeral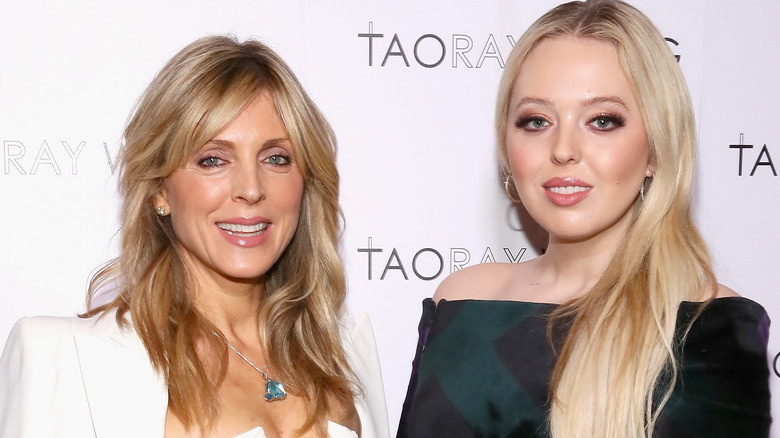 Astrid Stawiarz/Getty Images
Ivana Trump seems to have made her feelings about Donald Trump's second wife, Marla Maples, very clear — even in death. According to Radar Online, neither Tiffany Trump nor her mother, Maples, were invited to attend Ivana's funeral services. Donald married Maples a year after the messy end of his marriage to Ivana— during which rumors of Donald's infidelities became more and more prominent. 
The move to exclude Maples may not be surprising to some, as prior to her death Ivana explicitly stated that she did not have a relationship with Donald's ex-wives. "I speak directly to Mr. President, and I don't get involved with his ex-wives and his private life," she told "Loose Women" in 2020. However, reports suggest that Melania Trump — who also appears to have a strained relationship with Ivana — will be among the guests at the ceremony. And while it's unclear whether Ivana and Melania have been on good terms in recent years, Ivana revealed in her 2017 book "Raising Trump," that she and the former president resolved their issues years ago.