Elon Musk's Family Drama Is Messy Beyond Comprehension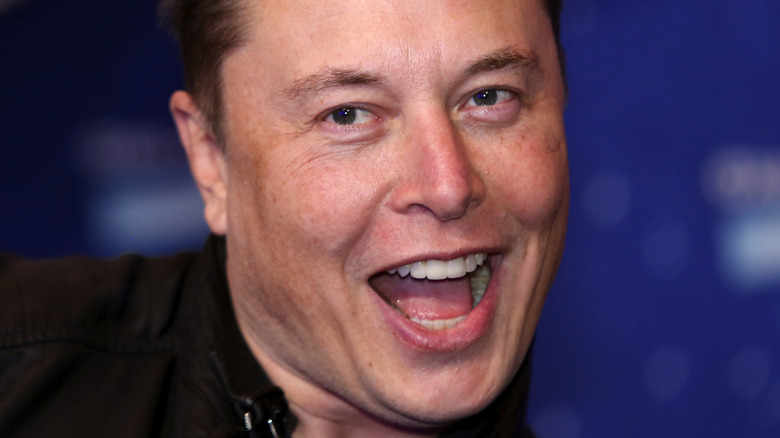 Bloomberg/Getty Images
Elon Musk's Twitter controversy is renowned. He sparked fresh debate after declaring he's on a mission to end the world's population decline. "Doing my best to help the underpopulation crisis. A collapsing birth rate is the biggest danger civilization faces by far," he tweeted. And, Elon is keeping his word, although he still has a way to go to catch up with the Duggars.
According to Page Six, Elon's firstborn, Nevada Alexander Musk, with then-wife Justine Wilson, tragically died from SIDS at 10 weeks old. The couple later welcomed twins Griffin Musk and Vivian Wilson, and triplets Kai, Saxon, and Damian Musk, before divorcing in 2008. Elon also has a son, X AE A-XII, and a daughter Exa Dark Sideræl Musk, with Grimes. Vivian, who's transgender, recently filed to legally change her name, including removing "Musk" as her last name. She stated she no longer wanted to be associated with her father "in any way, shape or form." Then came the surprise news that Elon welcomed new twins with a company exec last year, resulting in 10 kids so far.
Elon's parents divorced when he was 8, and he rarely saw either of them growing up. "I was raised by books. Books, and then my parents," he told Rolling Stone. In a rare moment of emotion, a tearful Elon claimed his dad was "evil" and "violent" when he was a young child — allegations Errol Musk denied. Elon is now estranged from his dad and it's believed Errol's secret offspring led to the father-son divide.
Elon Musk's family tree becomes more confusing by the day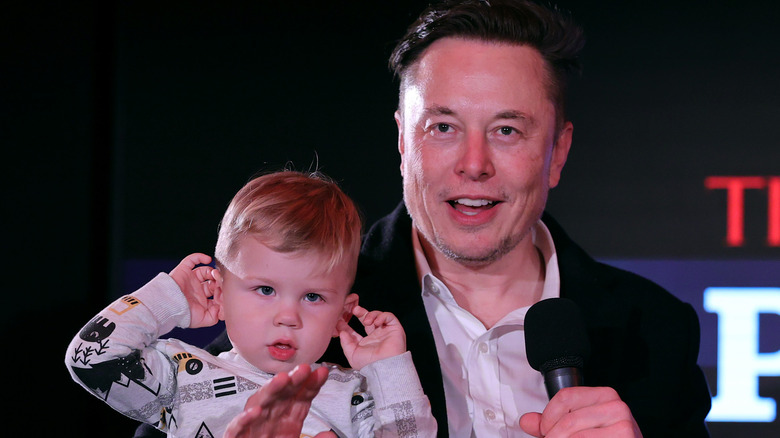 Theo Wargo/Getty Images
Elon Musk's need to breed runs in the genes, so it's no surprise his family tree becomes more confusing by the day. Plus, it's difficult to comprehend your father having two secret babies with his stepdaughter who's 41-years younger.
According to The Sunday Times, Jana Bezuidenhout was 4 when her mother, Heide Bezuidenhout, married Errol Musk. The couple had two biological kids and was together for 18 years. The South African engineer claimed he didn't really know Jana very well when she was young, as she was raised separately from him for extended periods. He shared he hooked up with Jana when she contacted him after splitting from her boyfriend. "We were lonely, lost people," Errol told The Times. "One thing led to another — you can call it God's plan or nature's plan."
Per The U.S. Sun, it was reported in 2018 that Errol and Jana secretly welcomed a son, Elliot Rush, aka Rushi, who is now 5. But, Errol had never previously confirmed the news. Adding to the family drama, they went on to have a daughter too. "She wasn't planned," Errol told The U.S. Sun. The 76-year-old said he would love more children, but he's aware the clock's ticking. "[Jana's] 35 next birthday. So she's getting on," he said. "The only thing we are on Earth for is to reproduce," Errol claimed. "If I could have another child, I would. I can't see any reason not to."