Ivana Trump's Cause Of Death Has Officially Been Revealed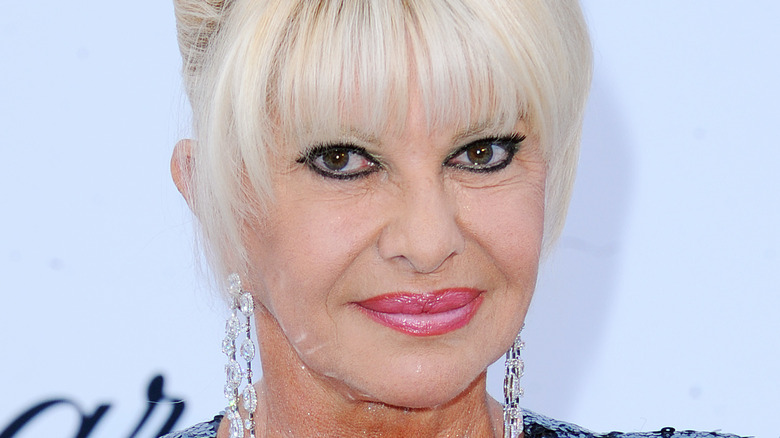 Anthony Harvey/Getty Images
We finally have more insight into the death of Ivana Trump, former Donald Trump's ex-wife. Ivana, the beloved mother of Donald Jr., Ivanka, and Eric Trump, was only 73.
The tragedy began on July 14, when the Fire Department of New York rushed to Ivana's Manhattan home upon receiving a report of a patient suffering from cardiac arrest, according to CNN. Ivana, who was found at the bottom of a staircase, was pronounced dead at the scene, but at the time, officials hadn't ruled out whether it was directly related to an accident. Of course, given Ivana's location, it was fair to assume she might have fallen — though it wasn't clear whether a cardiac event caused the slip, or whether it was a deadly mishap.
Now, after careful examination, the latter proves to be the case, with a medical examiner clearing up all of the speculation.
Ivana Trump suffered blunt force injuries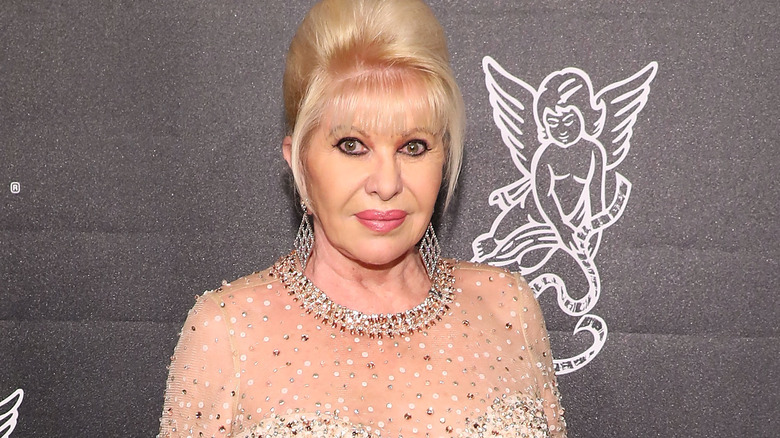 Taylor Hill/Getty Images
The New York City Medical Examiner's Office announced on July 15 that Ivana Trump died from falling down the staircase in her home in Manhattan. Per The New York Times, the chief medical examiner concluded that former President Donald Trump's ex-wife had sustained blunt force injuries to her body, specifically her torso, which ultimately lead to her death. 
Amid the news, Giuliano Zuliani, the owner of a local restaurant where Ivana was a regular, told People the socialite hadn't been in the best health condition before her death. "She was in bad shape. She could barely walk," he claimed. "She didn't eat her food, she took it home with her."
Additionally, Ivana's close friend Nikki Haskell said the stairs in her home had a rather unsafe design. "I have to tell you something — that has always been my fear. She had one of those really beautiful staircases that was impossible to walk down," she told Extra TV. "Narrow in the inside and wider as it got out. I was always afraid that she would fall. I don't know what happened, but it's not hard for me to believe that's what happened — treacherous stairs."