Lizzo Gives Rare Insight Into Her Romance With Boyfriend Myke Wright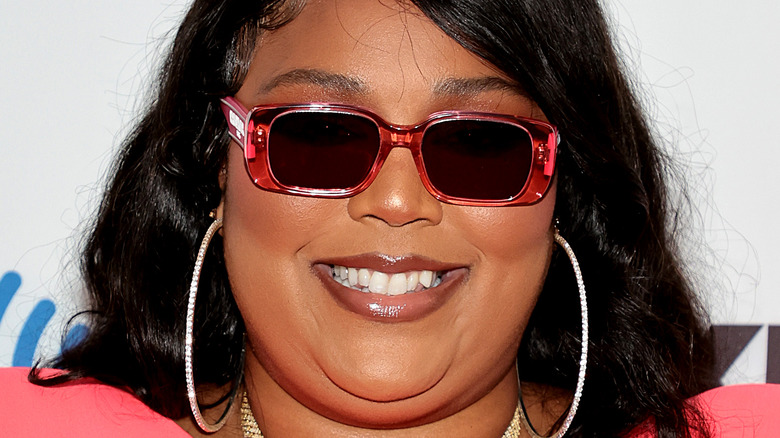 Jamie Mccarthy/Getty Images
Lizzo is renowned for being outspoken and fierce — she's a proud advocate for body positivity and a staunch supporter of the LGBTQIA+ community, for a start. The "Cuz I Love You" singer isn't afraid of weight gain, either; she owns her fabulousness and celebrates her curves. "I feel like fat is the worst thing people can say about me at this point," Lizzo told Apple Music's Zane Lowe. "[It's like], 'How dare a pop star be fat?' I had to own that." However, she's aware of how much progress still needs to be made when accepting Black plus-size women, not just in the industry but in everyday life too. "We got a long way to go," she declared.
With so much attention spent on the singer's performance life, it's no wonder whispers about her dating life have surfaced. In November 2021, Lizzo sparked dating rumors of being in a same-sex relationship with Sophia Eris after she posted a TikTok of them dancing together, per HITC. "I finally get to introduce Y'all to the love of my life," she captioned the video. She further fueled the rumor flames after a follower asked her what she'd like her fans to be called. "Lizzbians," she tweeted.
However, although she refuses to be labeled and placed in a neat societal box, Lizzo told Variety she "leans heterosexual." She said when she grew up, there were scarce identity options available, and she totally embraces the LGBTQIA+ rainbow. "I think it's unfair to the human existence to limit the spectrum of what you're capable of sexually," Lizzo said. Now, she's offered some rare insight into her romance with boyfriend Myke Wright.
Lizzo knows her boyfriend Myke Wright is the real deal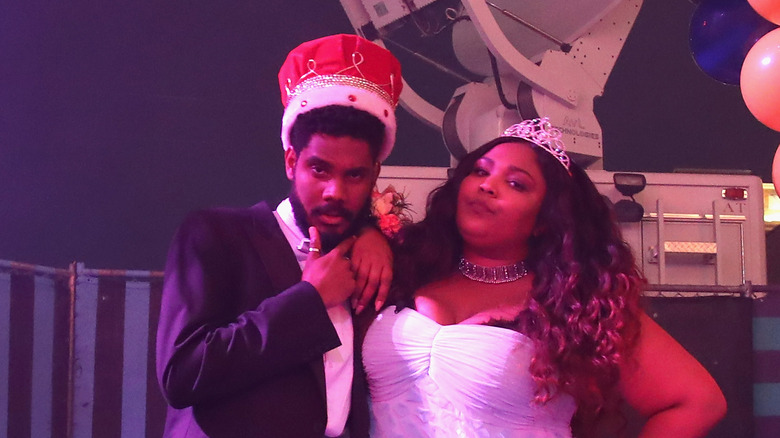 Randy Shropshire/Getty Images
Lizzo took a huge public step with her boyfriend, Myke Wright, when the couple went Insta official. In June 2022, the singer and comedian posed together at an event held in support of her Amazon Prime series, "Watch Out for the Big Grrrls." Lizzo included a cute pic of them on her Insta and a caption celebrating what a "boss a** b**ch" she is.
Since making their social debut, Lizzo has slowly been opening up about the relationship with her new boo. She admitted it was "different" with Wright because he knew her before she was famous. As such, she trusted his intentions and motivations were pure, unlike with some other potential paramours. "We were friends. It hit different when they knew you before 2019," Lizzo said in an interview with "The Breakfast Club" radio show. "I think I was going towards a really lonely, anxious place in my life, especially after becoming a celebrity," she said about the time before she started dating Wright.
Admitting that her new man is "funny," Lizzo further shared that while she thinks monogamy is "a little claustrophobic," she never hesitated to go all in with Wright. "It's like I just love you. I'm not worried about nobody else," she explained. "I think that's what we have, which is the most beautiful pure thing ever."