What's The Real Meaning Of Gwen Stefani's Light My Fire? Here's What We Think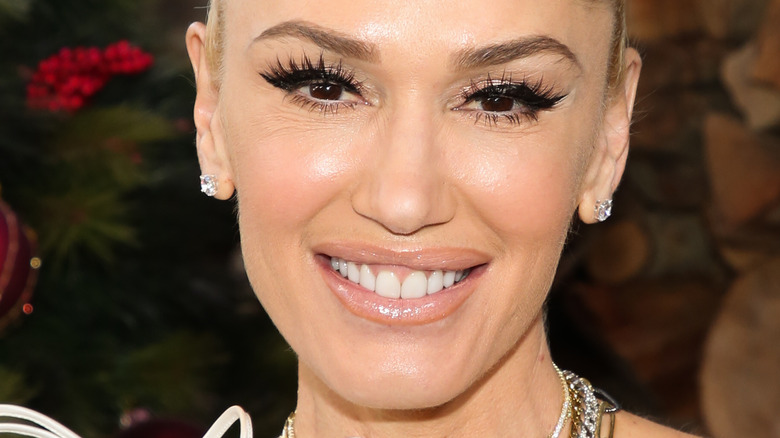 Paul Archuleta/Getty Images
Gwen Stefani is back at it again! Stefani — the undisputed queen of red lipstick – joined Jamaican singer Shenseea to feature on Sean Paul's newest single, "Light My Fire," from his 2022 album "Scorcha."
The last time Stefani put out new music was her 2021 song "Slow Clap" with Saweetie, and her last official album was the "You Make It Feel Like Christmas" holiday album back in 2017, per her Spotify (a deluxe edition of the album came out in 2020). "Light My Fire" is the perfect return for Stefani at this time because she has expressed how she wants to go back to her ska music roots. According to Master Class, ska music is a derivative of popular Jamaican music, and Paul's new song is heavily influenced by reggaeton and the related music genre, rocksteady; Paul even dubbed Stefani "The Rocksteady Boss."
"'Light My Fire' is an epic dream come true," Paul gushed to Rolling Stone. "I've been a fan of Gwen Stefani forever. And Shenseea, I am so proud of all she's accomplished in such a short time." So, what is the true meaning of this Paul-Stefani venture, and why has there been controversy surrounding the song?
Gwen Stefani and Sean Paul serve the party vibes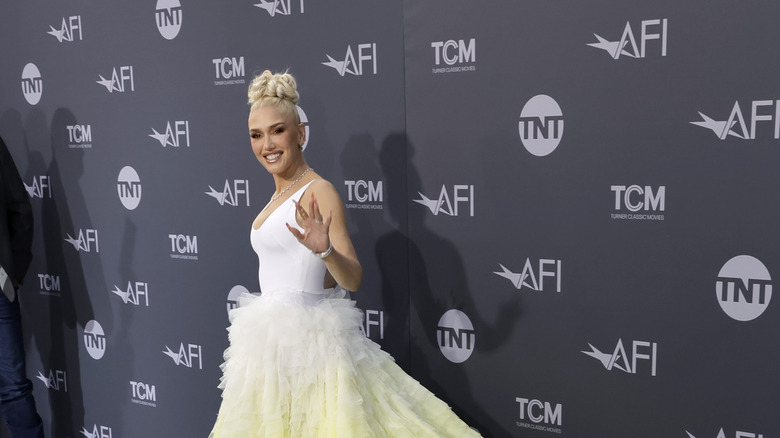 Kevin Winter/Getty Images
Overall, "Light My Fire" has the quintessential Sean Paul vibe but with a Gwen Stefani twist. The chill beat along with the classic reggaeton drums transports you into a kickback with Paul, Stefani, and Shenseea. Paul begins the song and sets the scene: "Set your body ablaze, your body ablaze / Me and you, baby, set your body ablaze." And we all know what that "set your body ablaze" innuendo means. Ya know... two people becoming intimate with each other. But you could surmise that from the song's title alone, too.
Stefani comes into the song for the chorus, "Baby, won't you light my fire? / Can you take me higher? / And when you rub it on me / You really spark my flame / Baby, won't you light my fire?" So, here, Stefani's vibing on the dance floor with a partner and things are getting hot and heavy. Could you imagine her real-life husband, country singer Blake Shelton, dancing at this reggaeton kickback? That would be... interesting.
Regardless, "Light My Fire" is completely a vibey song. It's the track that you put it on to sway to the unexpected, yet melodic mixture of Paul and Stefani. "BIG UP 2 Dis Talented and Legendary Woman ... !!!" Paul wrote on his Instagram about Stefani.
Fans accused Gwen Stefani of cultural appropriation in Light My Fire
When the music video for Sean Paul's "Light My Fire" was released on YouTube on July 13, Gwen Stefani's look certainly raised a lot of eyebrows. The video takes place at a house party, and Stefani, Paul, and Sheneesa are having a blast singing and dancing. 
But the troubling part about the music video — to some fans — is Stefani's choice of hairstyle; she wears long, blonde dreadlocks that are braided at the ends. Fans were quick to voice their concern about Stefani culturally appropriating the dreadlock hairstyle, which is known to originate from African and other cultures belonging to people of color. While there has been a debate about whether white people (like Stefani) should be able to wear dreadlocks, there are a lot of people who are vehemently against the idea, per CNN. And this definitely isn't the first time Stefani has gotten in trouble for cultural appropriation.
"Nobody does like cultural appropriation like Gwen Stefani I'm afraid," wrote one trouble Twitter user, while another chimed in, "Gwen Stefani is back to her regularly scheduled appropriation."
Overall, it seems like Paul was happy to welcome Stefani onto this song and the video, despite the potential for pushback. "'Light My Fire' is a big bad lover's rock song and we had to represent it with a big bad video," Paul wrote in a statement, via the Daily Mail. "We went retro on the attire in the video and basically getting ready to party and some lovers rocking. It's a vibe we hope everyone gets when they listen to the track — feel good and party lovers rock style."