Britney Spears Has Apparently Changed Her Mind About Relationship With Her Mother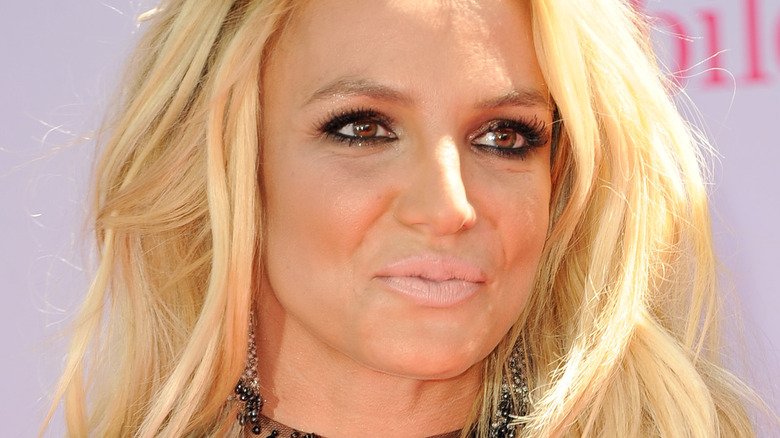 Tinseltown/Shutterstock
There's a new wrinkle in Britney Spears' saga. In the midst of her years-long conservatorship struggle, Spears lashed out at just about everyone in her immediate family — most notably her parents and siblings. Although it was her father, Jamie Spears, who ran the controlling and allegedly "abusive" conservatorship for more than 13 years, Spears did not hold back when it came to her mother, Lynne, either. 
Britney, who has become known for making a number of controversial Instagram posts before swiftly deleting them (even going so far as to deactivate her entire account a few times), said on the social media platform in November 2021 — shortly before the official termination of the conservatorship — that Lynne was "secretly ruining my life," and told her to "go f**k yourself." She added that although much of the blame for the conservatorship rested on her father, it was Lynne who "gave him the idea" (she then deleted the post). Shortly thereafter, Lynne requested over a half million dollars in legal feels from her daughter with regard to the conservatorship dispute, per People. 
However, there has also been some happy news in Britney's life. Since being released from her conservatorship, she married her longtime boyfriend, Sam Asghari, in a star-studded wedding in June. Since the wedding, to which Lynne was not invited, Britney now seems to have changed her mind about her mother, and their relationship seems to be approaching something resembling friendly. 
Britney Spears praises her mother for being supportive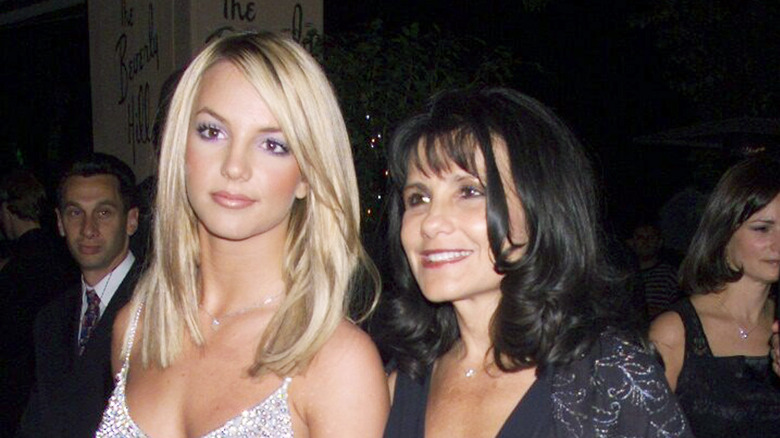 Dave Hogan/Getty Images
On July 17, Britney Spears took to Instagram to offer her heartfelt thanks to a number of women — namely Drew Barrymore, Paris Hilton, and Selena Gomez — for attending her wedding. She then wrote a postscript at the end of the caption, where she mentioned how her mother Lynne had been asked multiple times how Britney felt about her response to the wedding. "She said all she wanted for me was to be happy !!!" Britney wrote, adding, "I'm so happy to have such a supportive family !!! God bless you." Britney closed the post with multiple heart emoji, indicating that she seems to be abandoning the previously acrimonious feelings she felt toward her mother. 
This isn't the only indication that Britney's relationship with her mother seems to be healing. One day before posting that message, Britney posted an image on Instagram which read, "Gonna go lay under the tree to remind my family that I am a gift." Lynne then commented under the post, according to Entertainment Tonight, "You were the first baby girl of the three of us," referring to her sister Sandra and niece Laura. "We all saw you as a precious gift!" She concluded, "You have always and will always be my gift!" Although Britney took down the original upload, she then reposted the same image. Perhaps it's Britney's way of thanking Lynne — and maybe even permanently mending their relationship.