All Of The Shows Jax Taylor Was On Before Vanderpump Rules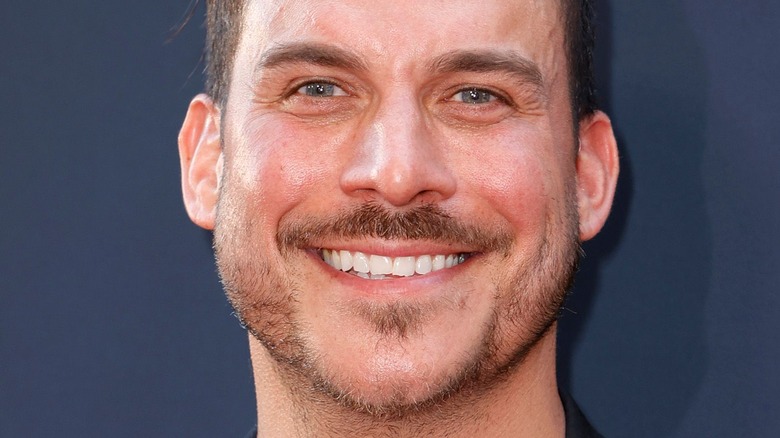 Frazer Harrison/Getty Images
Jax Taylor was a "Vanderpump Rules" O.G. and a fan-favorite. The often shirtless bartender made many a reality TV viewer's pulse race, and he played the part of a womanizing, bed-hopping Hollywood bad boy to a T. Taylor cheated, schemed, and broke hearts throughout his eight seasons on the show. Per People, his tumultuous relationship with Stassi Schroeder played out during the first two seasons. That all came to an abrupt and messy end, though, after Taylor learned that what happens in Vegas doesn't always stay in Vegas.
He was forced to 'fess up to a steamy hook-up during a Sin City getaway. And, just for good measure, Taylor also copped to copping off with cast member Kristen Doute. The lusty Lothario was just getting started. Taylor's failed relationship with Carmen Dickman added more ink to his girlfriend-named arms. Then, as Us Weekly notes, he quickly moved on, working his charms on castmates, Laura-Leigh and Faith Stowers, before a final fling with another server ended his single spree.
Taylor and Brittany Cartwright married in June 2019 and welcomed their son Cruz two years later. Cartwright raved about the "very hands-on dad" changing diapers and warming bottles like a pro. "He'll do everything. And so quickly," she told Showbiz CheatSheet, admitting she's "really proud of him." Well, Taylor leaving "Vanderpump Rules" allowed him the freedom to perfect his parenting skills. So it was a case of good timing, given all of the shows he was on before "Vanderpump Rules."
Jax Taylor crops up all over the place on-screen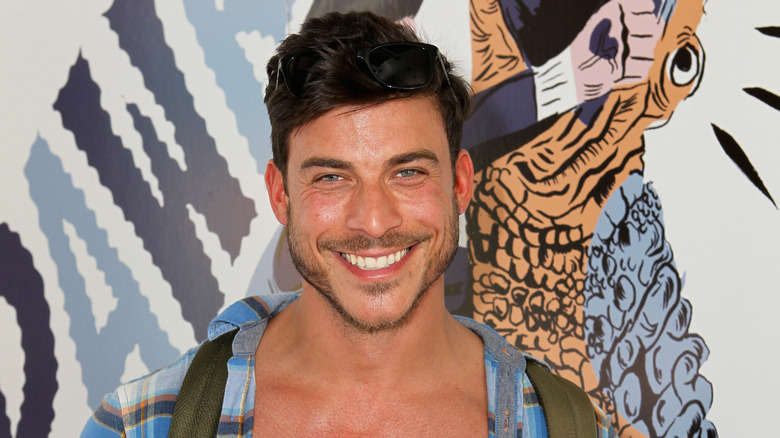 Jonathan Leibson/Getty Images
Jax Taylor didn't just spring up behind the bar of SUR out of nowhere. Before landing the "Vanderpump Rules" gig, he earned his stripes working as a background actor. According to The Things, "fans are noticing Jax pop up in the background" of multiple old-school shows. "He's everywhere!" they exclaim. And they're totally right. In "Arrested Development," Taylor can be seen in the background chowing down with a female dining companion — natch — as the show's protagonist, Nichael "Michael" Bluth, played by Jason Bateman, eats at The American Diner.
An eagle-eyed Reddit user spotted Taylor on an episode of "The O.C." partying hard. "Seeing his old nose was alarming," a commenter tweeted. "This b***h was everywhere," they captioned a screenshot of Taylor carrying cardboard boxes on an episode of "Two Broke Girls." He crops up in Season 5 of "Desperate Housewives." IMDb lists his role as "Hot Guy 2 in Dance Club." They also credit him as portraying "Guardsman #2" on "Sharknado 4: The 4th Awakens."
Taylor tweeted a screenshot of himself grinning on set. "Busted yup that's me on the @britneyspears episode of #willandgrace," he captioned it. Then, there's "Dexter," where Taylor is spotted wielding a cellphone among a crowd of eager fans. He was no stranger to the camera before his background-starring days. Per Men's Health, Jason Cauchi, which is Jax Taylor's real name, was a model. He signed to the Ford Agency, gracing catwalks and billboards globally.
Jax Taylor vows he'll be returning to screens soon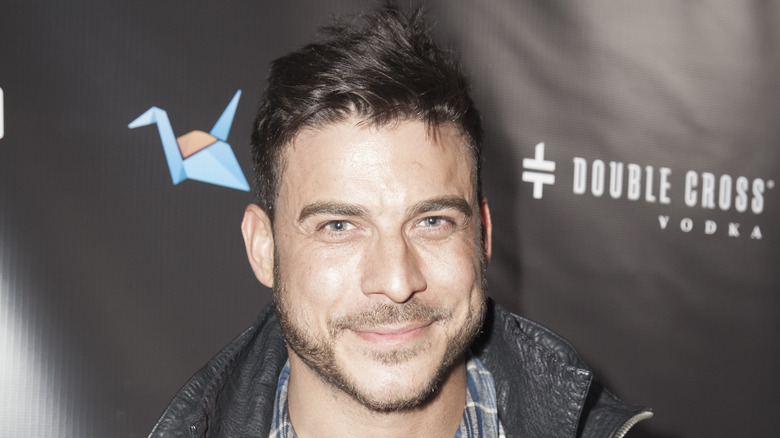 lev radin/Shutterstock
Jax Taylor's reality TV career didn't end too well. Per Variety, he was fired from "Vanderpump Rules" in 2020 along with Brittany Cartwright. Taylor had contributed to the racist "prank" that Stassi Shroeder and Kristen Doute pulled on their Black fellow cast member Faith Stowers. Shroeder and Doute, who were the first to be given their marching orders, falsely reported Stowers to the cops for a phony crime she didn't commit. Taylor had gone along with the "joke" by tweeting about Stowers' supposed criminal act.
However, don't worry, Jax fans! He's promised that he and Cartwright will be back on TV soon — and not just in the background. He made the vow on Twitter after somebody asked him why he didn't just get out of Dodge. "Why not move? You've complained about Cali for a long while now; you're no longer on the show; why not get a fresh start somewhere else?", a user tweeted him. "Because we got new projects in the works here... [TV] will be back soon. Only reason why I am still here," he replied.
He didn't elaborate further with any details about the projects or possible timelines. Reactions to the news were varied. "Come back to the Midwest!" begged one fan. "Vanderpump Rules is not the same without you and your lovely wife," another fan commented. Others backed up the sentiment, claiming Bravo shot itself in the foot with its firing spree.