Matchmaker Warns Ben And Jen's Marriage Is An Uphill Battle - Exclusive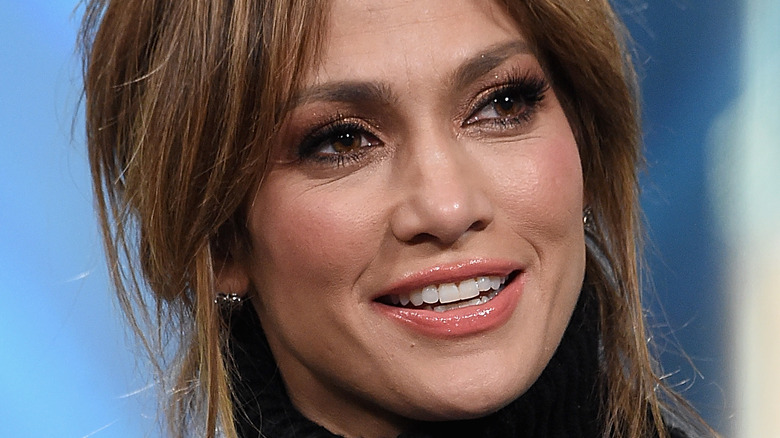 Jamie Mccarthy/Getty Images
It's been decades in the making, but Jennifer Lopez and Ben Affleck have finally tied the knot.
In her newsletter, Lopez, who referred to herself as "Mrs. Jennifer Lynn Affleck," surprised fans when she revealed that she and Affleck flew to Las Vegas to get married. "We did it. Love is beautiful. Love is kind. And it turns out love is patient. Twenty years patient," she wrote, adding tidbits about the event, including how they had to stand in line with four other couples in Sin City. "So with the best witnesses you could ever imagine, a dress from an old movie and a jacket from Ben's closet, we read our own vows in the little chapel and gave one another the rings we'll wear for the rest of our lives."
While it's not your typical celebrity wedding, Lopez said that it was the "best possible wedding" because "when love is real, the only thing that matters in marriage is one another and the promise we make to love, care, understand, be patient, loving and good to one another." There really is no doubt that Lopez and Affleck are head over heels in love with each other, however, according to a matchmaker, Bennifer may face problems in the future that could lead to the demise of their relationship.
Matchmaker says Ben and Jen's marriage may be marred with issues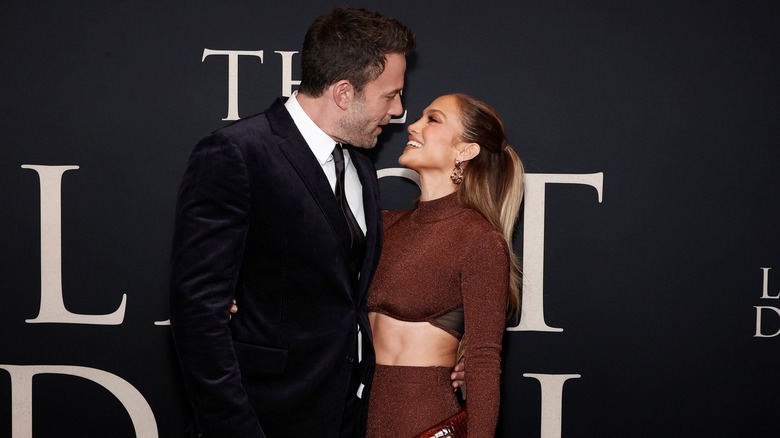 Arturo Holmes/Getty Images
Jennifer Lopez and Ben Affleck may have had years to think about what went wrong in their relationship the first time, but Susan Trombetti, matchmaker and CEO of Exclusive Matchmaking, exclusively told Nicki Swift that the "odds are stacked against them" for a variety of reasons.
For one, Affleck still has "demons" that may "haunt him forever." Trombetti pointed out how Jennifer Garner was supportive whenever he struggled with substance abuse, and hopes that J.Lo will do the same in case he relapses. Trombetti also highlighted how the media could play a big part in breaking them up again as it did in the past. "The paparazzi that won't let up and camp out put a lot of pressure on a couple," she said, adding the fact that tabloids often bring up their exes, too. Trombetti lamented, "It's really troublesome. The past is the past. Let it be."
The good news is that this isn't their first rodeo, as Trombetti noted, "They have had twenty years to ponder what went wrong the first time, and miss each other and regret a breakup and wonder what could have been. Now they know, and they probably will be more likely to work through it."