Ella Travolta Is Almost As Tall As Her Father John In Stunning New Snaps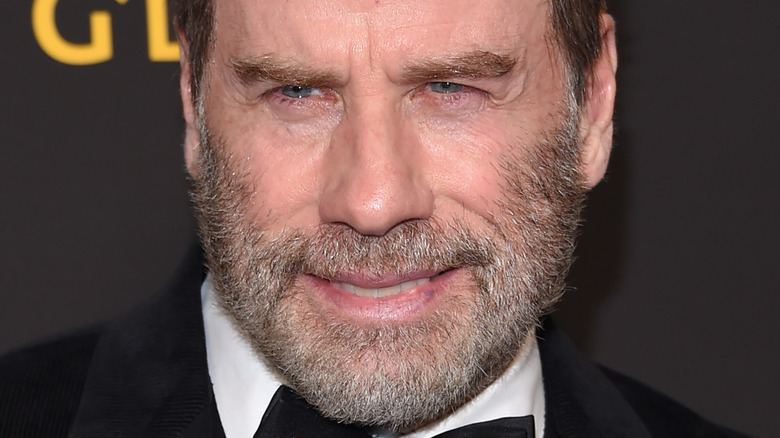 DFree/Shutterstock
Sometimes, talent just runs in the family. As fans know, Ella Bleu Travolta is famous thanks to her folks, Kelly Preston and John Travolta, though there's no doubt that she has been making a name for herself in the entertainment industry thanks to her own talents. The 22-year-old has enjoyed a few movie roles, per IMDb, and she even starred in the 2009 film, "Old Dogs," with her pops. See? Talent runs in the genes. 
John's daughter has also taken after her dear old dad in other ways and is currently working on her music. John appears to be his daughter's number one fan and posted a video of Ella belting out her new single in December 2021. "In case you haven't seen or heard the preview of my daughter Ella's first single, 'Dizzy,' here it is," the "Grease" star wrote in a post. In October 2021, he also shared a photo of himself and Ella sitting next to one another for an interview, and in the photo, their resemblance is uncanny. "Happy Father–Daughter Day Ella! I love you more than words can express!" John wrote on the sweet upload.
Ella praised her dad on his birthday in February. "Happy Birthday to my role model, my best friend, the person who has taught me one of the most valuable lessons in life, kindness," she wrote in the heartwarming post. Turns out, love isn't the only thing they share with one another.
Ella Travolta stands tall with her dad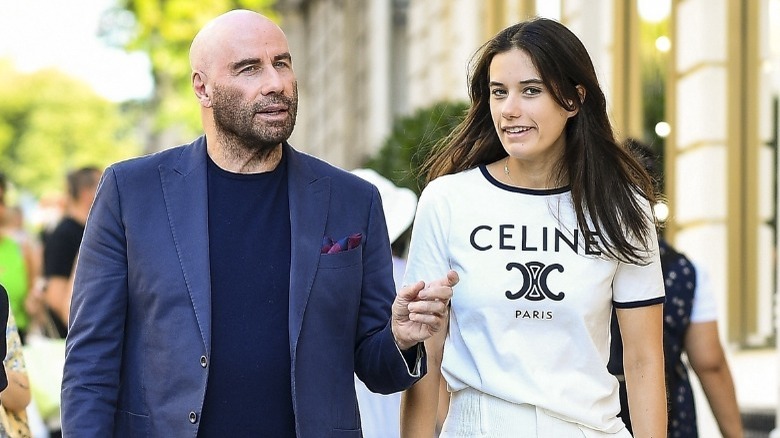 Best Image / BACKGRID
John Travolta and his daughter, Ella Travolta, have a lot of things in common — and believe it or not, their height is one of them. Photos published by The Hollywood Life in July captured the father-daughter duo out and about in Paris. According to the report, John and Ella were shopping around at high-end stores like Chanel, and they appeared to have a good time with one another.
One of the photos captured John and Ella walking down the sidewalk, and there appeared to be tourists behind them. They stood next to one another, as Ella nearly reached the same height as her famous father — in heels, of course. In addition to her stylish footwear, Ella dressed it up with a pair of baggy white pants and a white Celine t-shirt with a black neckline and matching sleeves. She wore her long, dark locks down.
Since the death of Kelly Preston, Ella and John appear to be spending a lot of time with one another, and we can't get enough of these two. In June, Ella shared a photo of herself, John, and little brother Benjamin on Father's Day. "Happy Father's Day, to the smartest, kindest, most generous man I know," Ella wrote. "Just by being yourself, you have taught me the most important lessons in life. Thank you for everything you do and for being my friend. I love you Daddy." How adorable!