The Unexpected Career Change Chris Cuomo Reportedly Attempted After Getting Fired From CNN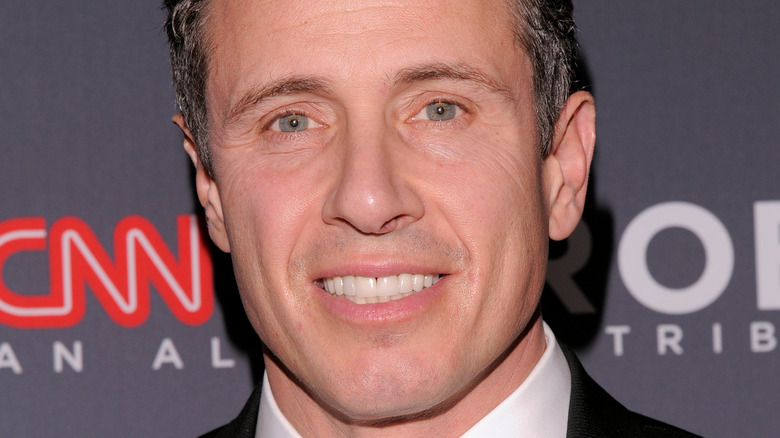 Ron Adar/Shutterstock
For Chris Cuomo, his fall from grace was as swift and dramatic as brother Andrew Cuomo's. The New York Attorney General's investigation of Andrew's sexual misconduct allegations  found that Chris had extensive involvement in managing his brother's scandal, a breach of conduct with his CNN newscasting job. Initially suspended from his "Cuomo Prime Time" show, Chris was given the boot per a CNN statement a few days later on December 4, 2021. In his own statement, Chris called his termination "disappointing" but expressed pride toward his team for becoming "CNN's #1 show in the most competitive time slot."
Once widely praised for his continuous coverage of the coronavirus pandemic — even while infected himself — Chris' downfall didn't end there. Reports that Chris wanted an extravagant payout from CNN after his firing didn't help his public image. As The Hollywood Reporter reported in March, the former anchorman demanded $125 million in damages from the network. Per a legal filing, Chris even alleged his damaged reputation was the result of a "calculated campaign" by former colleagues. Furthermore, amidst all this, an allegation surfaced in late 2021 that, while working at ABC News, Chris had sexually assaulted a female temp worker in 2011, per The New York Times. According to his associates, Chris had called the allegations "false," maintaining that "nothing inappropriate" happened, per Page Six. 
While all the debris from Chris' gnarly CNN fallout is still settling, the ex-newsman reportedly attempted an interesting career change. 
Chris Cuomo was curious about volunteer firefighting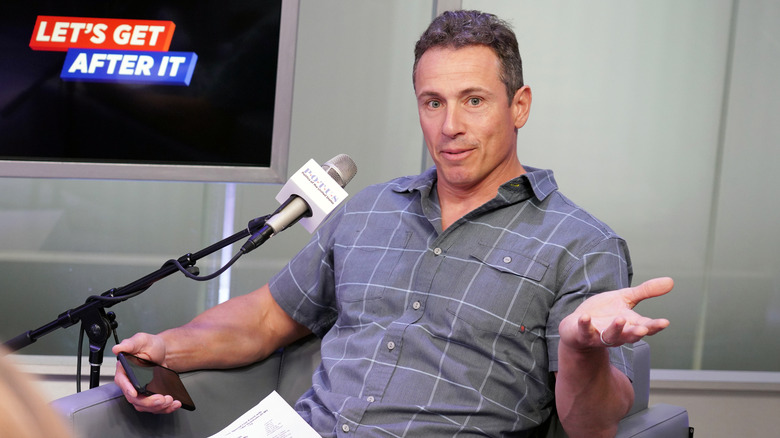 Cindy Ord/Getty Images
PR stunt or genuine do-gooder effort? According to a July 18 Daily Beast report, Chris Cuomo applied for the role of volunteer firefighter at his local East Hampton Fire Department after his firing from CNN last December. However, as sources told the outlet, Cuomo withdrew his application after finding out the time commitment required at the completely volunteer-led firehouse. "It's a very time-consuming thing," EHFD Chief Duane Forrester told the Daily Beast. "There are monthly meetings and drills and you have to meet a percentage of your calls." Forrester added, "That's why we don't have many celebrities." Cuomo isn't the only disgraced former newsman to seek solace in the Hamptons, either. Former "Today" show host Matt Lauer has frequently been spotted in the ritzy Long Island beachfront area, and sold one of his mansions there in May.
Cuomo isn't just chilling in the Hamptons, though. He has still been keeping busy as a freelance reporter via his own Instagram account. Filming on-the-ground videos from the ongoing Ukraine-Russia conflict, Cuomo updated his feed with a July 11 Instagram post. Showing Ukrainian trenches being dug to hide from destructive Russian shelling, Cuomo wrote in his caption, "America should be paying a lot more attention... The interest here has slowed...the war is only accelerating."