Donald Trump Gets Emotional Over Memories With Ivana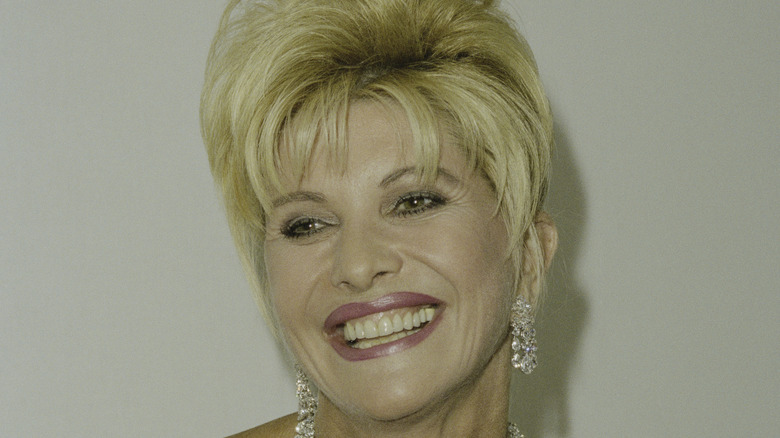 Dave Benett/Getty Images
Some say former President Donald Trump would not have become "The Donald" without his first wife. The Washington Post claimed Ivana Trump "created" Donald. In the '80s and early '90s, the Trumps symbolized New York City's glamour, but tragically for Ivana, she got far less than people expected in her 1991 divorce from Donald. According to The New York Times, the mother of three received $14 million, some real estate, and $650,000 a year in child support from her billionaire husband. But despite their messy divorce, White House aide Omarosa Manigault Newman confirmed Donald got advice from his first wife. Newman told People that Ivana was "one of the very few he listened to."
On July 14, Ivana Trump's children shared a devastating statement on Instagram announcing her death. "It is with deep sadness that we announce the passing of our beloved mother, Ivana Trump," they wrote. "Our mother was an incredible woman — a force in business, a world-class athlete, a radiant beauty, and caring mother and friend." The New York Post reported that New Yorkers have been mourning, leaving notes and flowers at her Upper East Side apartment building. One note read, "We love you Ivana!!! Thanks for your contribution to New York. Rest in Peace."
As details of Ivana's funeral were announced, Donald got emotional reflecting on his life with her.
Donald Trump got candid about his admiration for his ex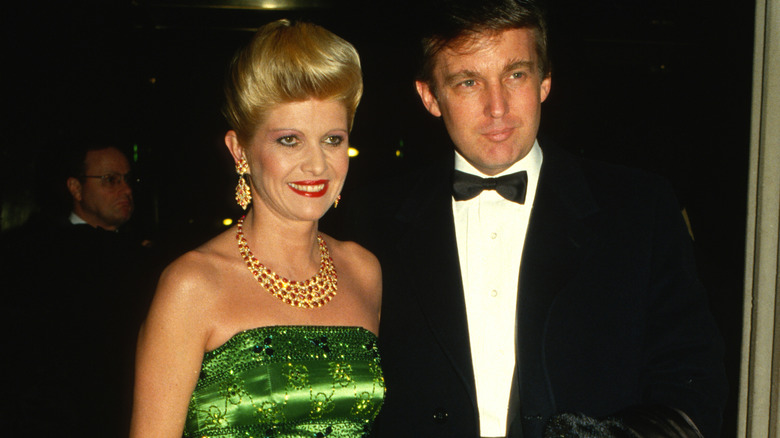 Sonia Moskowitz/Getty Images
There will be a Celebration of Life for Ivana Trump at St. Vincent Ferrer Catholic Church on the Upper East Side on July 20, according to the New York Post. Former President Donald Trump is expected to attend the funeral of his first wife, as Ivana's relationship with Donald was close in their later years. Family sources told The New York Post, "Donald talked to her regularly and sent flowers on every birthday and other occasions ... I'm told he's very upset." There was speculation the 45th president would attend alone, but the Daily Mail reported that both Donald and Melania Trump arrived in New York City together.
Cindy Adams of the New York Post spoke with the former prez, who got emotional discussing his ex-wife. "She was outstanding. Beautiful inside and out. We began all of it, our lives together, with such a great relationship," he reminisced. Donald also revealed what he admired most about her. "That she was different. That she never gave up," he said. "Beautiful, yes, but she was also a hard worker. No matter how rough things were or how badly they looked she never fell down. She went from communism to our lives together. She took nothing for granted."
Instead of flowers, the family asked for donations to Big Dog Ranch Rescue. According to the Florida nonprofit's website, Ivana "remained steadfast and passionate in her love for animals ... we kindly ask you to support Ivana in her mission to help dogs and donate to Big Dog Rescue Ranch."