What Really Happened Between Mary Fitzgerald And Jason Oppenheim?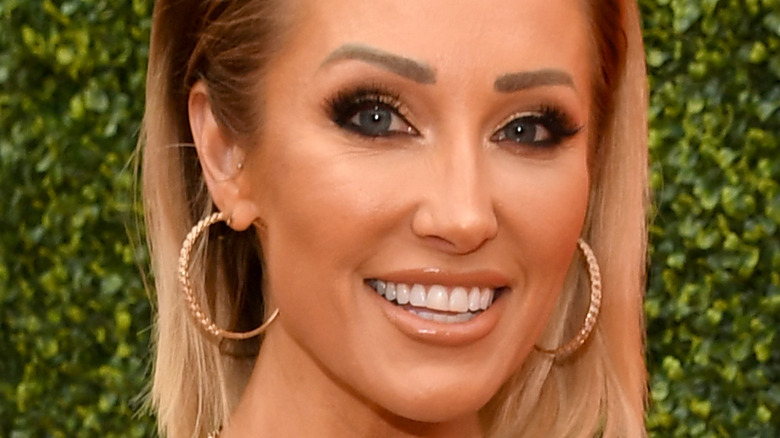 Kevin Mazur/2021 Mtv Movie And Tv Awards/Getty Images
It's likely that fans of "Selling Sunset" know Mary Fitzgerald and Jason Oppenheim used to date. In Season 3, episode 4 of the show, the girls in the office start to realize that Oppenheim may be favoring Fitzgerald, as he gives her all the big and important listings. In the episode, Fitzgerald gets frustrated, as she feels that the favoritism claims discredit her hard work.
"Jason and I have been friends for probably 15 years," Fitzgerald says in the episode. "We dated for maybe a year of that. These girls are trying to take away all of my success and my hard work, saying that 'Oh, it's because they dated.' No. I bust my a**, and I've worked for it."
The two real estate agents didn't work out, though. Fitzgerald went on to marry model and project manager Romain Bonnet. Their wedding was shown in the Season 2 finale of "Selling Sunset," and Fitzgerald actually sells the house her wedding was held at. Even though Fitzgerald and Oppenheim aren't together anymore, they often call each other "babe," showing that exes can be friendly with each other.
Mary Fitzgerald and Jason Oppenheim dated for at least six months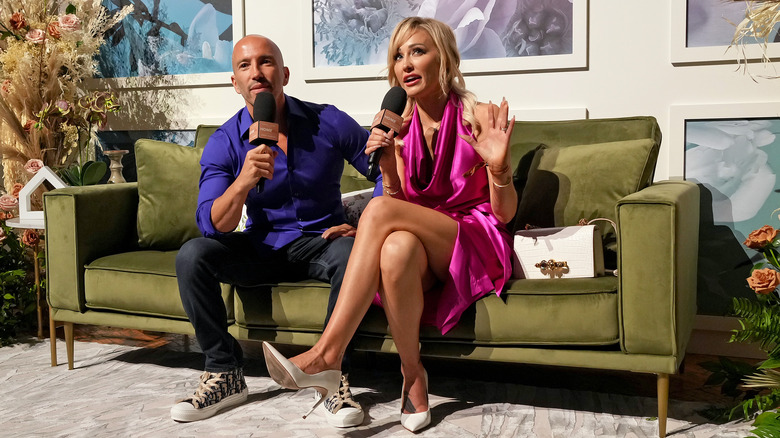 Kevin Mazur/Getty Images
Mary Fitzgerald, Jason Oppenheim, and Amanza Smith go way back. According to the "Behind the Velvet Rope" podcast, Smith told host David Yontef in a 2020 episode that she was friends with Fitzgerald and Oppenheim separately, and introduced the two at her rooftop barbecue. Soon enough, Fitzgerald and Oppenheim would hit it off with each other and date.
In Season 1, episode 3 of "Selling Sunset," Chrishell Stause asked Fitzgerald and Oppenheim how long they dated during Fitzgerald and Romain Bonnet's engagement dinner. "It depends if you include the breakup period, but about six months to a year," Oppenheim responded. "We had a lingering period," Fitzgerald continued. "We broke up but still dated."
After the two officially broke up, Fitzgerald and Oppenheim remained best friends. Oppenheim told Good Housekeeping that he "would prefer to work with [his] best friend any day of the week." He points out how Fitzgerald's ambition and commitment have impressed him over the years. He also added that he is "her biggest supporter and her biggest fan." Fitzgerald would then be Oppenheim's biggest supporter when he started dating Chrishell Stause.
Mary Fitzgerald and Jason Oppenheim maintain a close friendship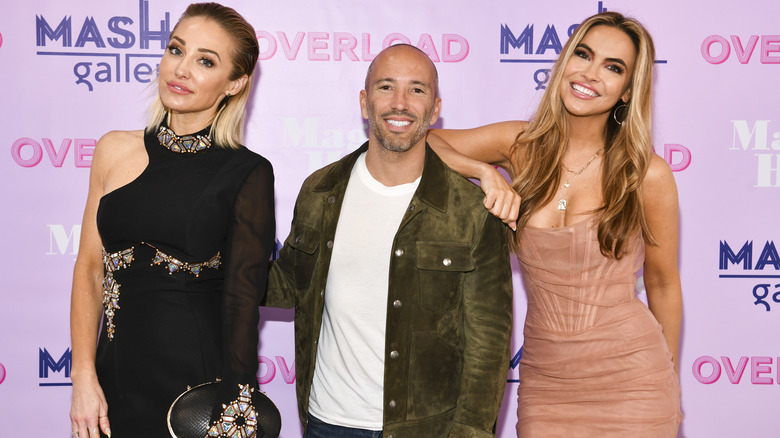 Rodin Eckenroth/Getty Images
In the first episode of Season 5 of "Selling Sunset," it was revealed that Jason Oppenheim started dating another girl in the office — Chrishell Stause. Fitzgerald, who has a strong friendship with Stause, was one of the first to know about the new relationship, as she was a part of keeping it a secret for a bit.
"I couldn't be more excited for them!" Fitzgerald told People in 2021. "They are both two of my closest and dearest friends, so I'm over the moon that they're together and make each other so happy. Now Romain and I have our closest friends as a couple to double date with! I'm elated!"
Fitzgerald, being the supportive friend she is, talked to Oppenheim after he and Stause broke up, as shown in the Season 5 reunion episode of "Selling Sunset." Fitzgerald later weighed in on the breakup, saying that "it wasn't fun," but both she and Romain are "there for both of them," they "love both of them," and they "just want them to be happy," per Mirror. We hope Fitzgerald and Oppenheim's friendship continues to grow and we hope to see many more friendship quiz videos from them.