The Unfortunate Injury That Ended Lori Harvey's Olympic Dream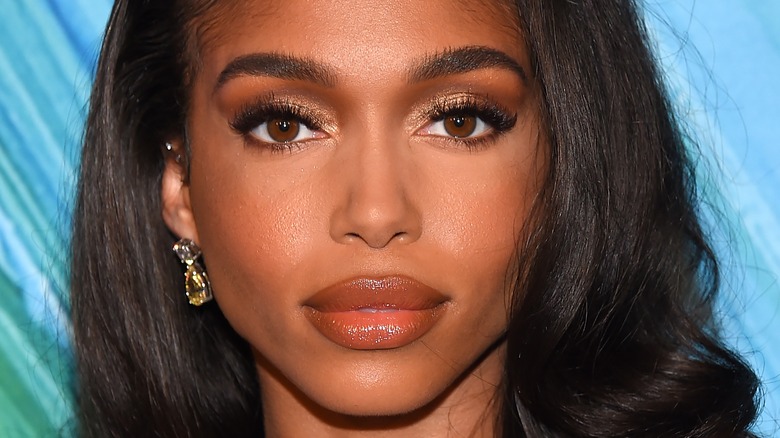 DFree/Shutterstock
Lori Harvey has quickly become a household name in recent years. It's no secret that Lori's romantic pursuits have been at the forefront. The 25-year-old's latest high-profile relationship with Michael B. Jordan seemed to be something out of a fairytale. However, that relationship recently ended. In addition to MBJ, she has dated other big names like Future and Diddy.
Though some may think her famous exes are the only significant thing about her, they're not even close. The stepdaughter of comedian Steve Harvey has always been ambitious and is very successful in other ventures. With her modeling work, skincare line, and a treasured spot at the 2022 Met Gala, Lori has her eyes locked on entrepreneurship and fashion these days. But did you know that she was once a skilled equestrian with dreams of going to the Olympics?
Here's the devastating truth behind why Lori Harvey had to give up horseback riding professionally.
Lori Harvey suffered a terrible back injury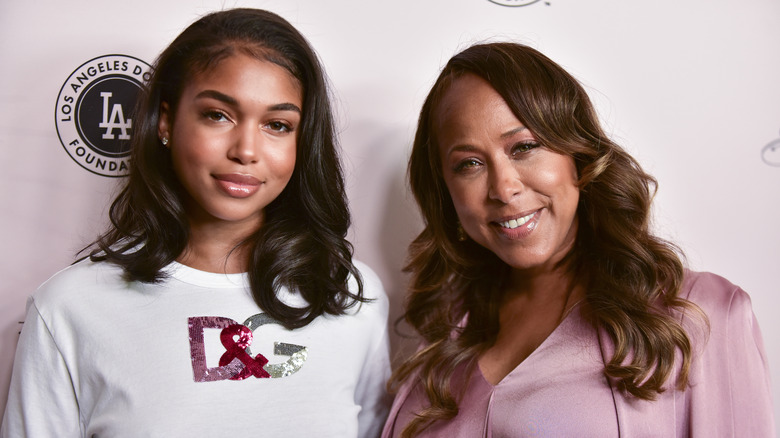 Rodin Eckenroth/Getty Images
In a 2021 interview with Bustle, the model revealed that she has a passion for horses. Lori Harvey began riding when she was just 3 years old and started competing at the age of 14. "My love for the sport just took over. I'm in love with horses," Lori shared at the time. "That literally took up all of my time. I would be there from the time the barn opened until they closed."
Per Showbiz CheatSheet, Lori was so skilled at the sport that colleges across the country tried to recruit her as an athlete. She dreamed of showcasing her skills on the biggest stage there was: the Olympics. However, that dream was dashed after she fell and broke her back during training.
Doctors told the entrepreneur that, if she fell like that again, she could become paralyzed. The news didn't truly phase the young woman. After spending so many years training and competing, Lori did not want to quit. She had come so far. However, her stepfather Steve and mother Marjorie Harvey were adamant that she walk away from the sport. "I personally was willing to take the risk. My parents were like, 'No, you're done,'" she admitted to Bustle.
Lori Harvey has built a lucrative career in fashion and skincare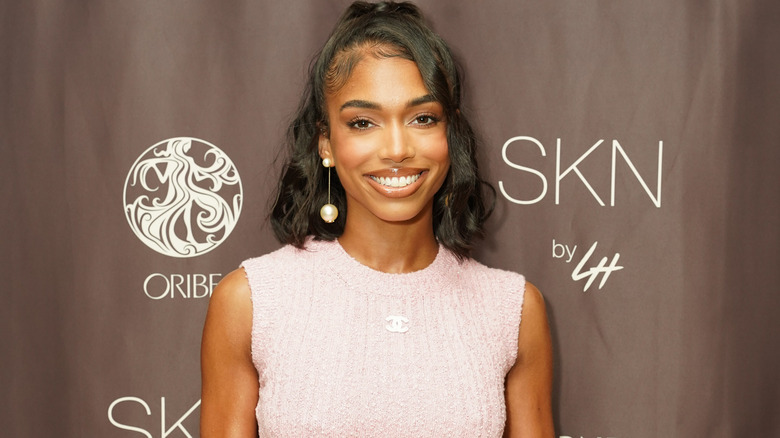 Gonzalo Marroquin/Getty Images
Walking away from professional horseback riding was hard for Lori Harvey to do. In her January cover story interview with PopSugar, she shared that she attended college at Florida International University for a year, but dropped out in 2016 to figure out her next steps. She decided to step into the fashion world and try her hand at modeling. The rising star snagged her first runway gig with Dolce & Gabbana and signed with CAA management to model full-time.
In addition to fashion, Harvey has also gotten serious about her skincare routine. The entrepreneur launched her own skincare brand, SKN by LH, in October 2021 (no surprise that now-ex Michael B Jordan was one of her test models)! Harvey wants her brand to have a ripple effect, telling PopSugar, "When the next generation is coming up and there's that little brown girl who wants to get into skin care or start her own company, she can see me and be like, 'I can do it, too.'" When the line first came out, all of her products sold out in 48 hours.
Not too bad for an athlete-turned-businesswoman! Harvey may not have become a famous equestrian, but she is still continuing to put her passions to great use.