Margot Robbie's Paycheck For Barbie Is Sure To Turn Heads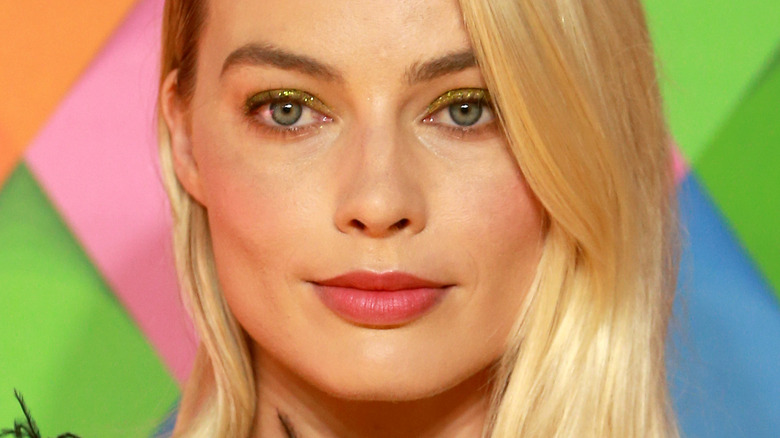 Cubankite/Shutterstock
Plain and simple, Margot Robbie's one of the hottest stars in Hollywood, and she's got the record to prove it. According to IMDb, the actor has plenty of acting credits to her name, and as of this writing, she's appeared in 41 films. While she's played several high-profile roles in her career, there's no doubt that nabbing the lead in the upcoming "Barbie" film has been one of her biggest career moves to date. (After all, it's freaking Barbie!)
According to W Magazine, Robbie famously landed the role of Barbie after funny girl Amy Schumer was slated to play the titular character instead. When Schumer originally took the role, she understood that she would be writing it with her sister. However, she dropped out in 2017. In the interim, Anne Hathaway was supposed to take over the role, but it ultimately went to Robbie. In a 2021 interview with British Vogue, Robbie talked about landing the role of Barbie and all that it entailed, stating that the part "comes with a lot of baggage," but also a "lot of nostalgic connections." She continued, "But with that come a lot of exciting ways to attack it," she explained. "People generally hear 'Barbie' and think, 'I know what that movie is going to be,' and then they hear that Greta Gerwig is writing and directing it, and they're like, 'Oh, well, maybe I don't...'" 
Starring in the film has earned Robbie plenty of headlines — and also plenty of cash.
Margot Robbie earned a whole lot of dough for her role as Barbie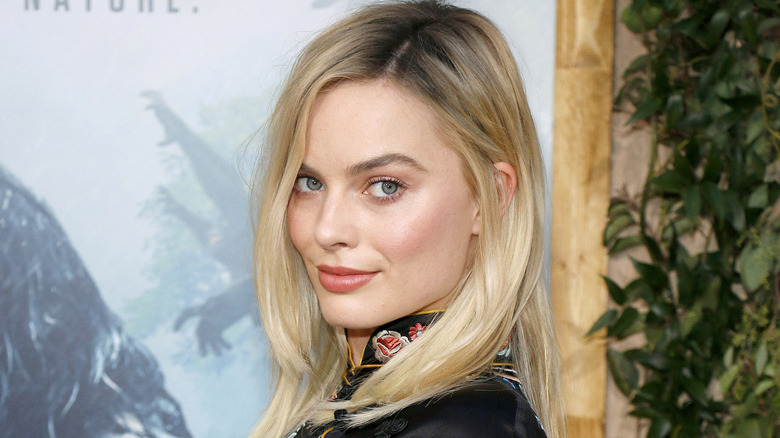 Tinseltown/Shutterstock
Margot Robbie is a Barbie girl in a Barbie world, and she has the paycheck to prove it. The actor has earned a hefty sum for portraying Barbie come to life in the film, and we're not going to lie — it's making us just a tad bit jealous. According to Variety, the Aussie-born beauty took home an impressive $12.5 million to appear in the film. That's some serious dough! Turns out, there was a lot of money in the film's budget. Ryan Gosling, who plays Ken, also took home a whopping $12.5 million for starring in the highly anticipated movie. Robbie's huge paycheck also earned her a nod as the "highest paid actress," which is quite a big deal if you ask us.
At just 32 years old, Robbie has already had an impressive career in Hollywood, and she's only just begun. According to Celebrity Net Worth, the actor has amassed a fortune of $26 million. One of her most successful films, "The Wolf of Wall Street," starring none other than Leonardo DiCaprio, generated nearly $400 million at the box office. Robbie also famously played the role of Harley Quinn in the 2016 film "Suicide Squad." According to Variety, the star also earned a pretty sweet paycheck for her role in "Birds of Prey," which was somewhere in the ballpark of $9-$10 million. Not too shabby if you ask us!