Meghan Markle's Fangirling Over Trump Family Member Continues To Haunt Her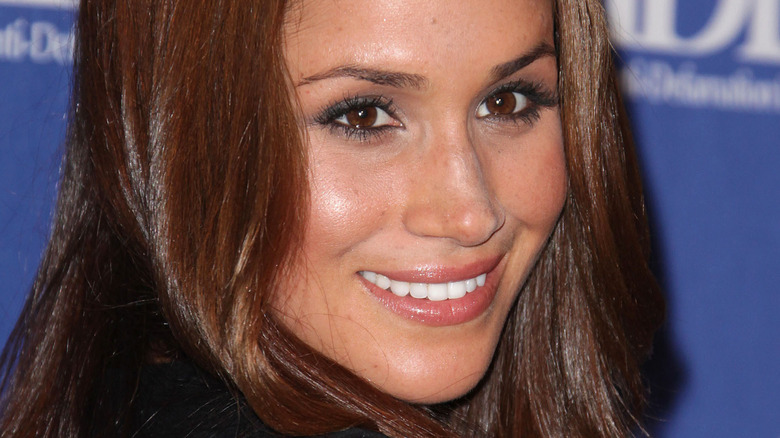 DFree/Shutterstock
One member of the Trump family isn't a Meghan Markle fan. When Markle married Prince Harry and eventually brought the Duke of Sussex back to California with her, Donald Trump wasn't happy about the royals resettling on American soil. "The U.S. will not pay for their security protection. They must pay!" the then-president tweeted in March 2020 (via Variety). This prompted the Sussexes to release a statement saying they would be taking care of their own security, according to BBC News.
A year later, the ex-president spoke to British television host Nigel Farage about Markle, suggesting that Harry made a mistake by marrying her. "I think Harry has been used horribly and I think some day he will regret it," Trump said (via The Times). The man accused of inciting an insurrection also complained, "She is trying to do things that I think are very inappropriate," in reference to Markle reaching out to members of Congress to garner support for paid parental leave.
Trump continued his anti-Markle campaign when he appeared on "Piers Morgan Uncensored." Piers Morgan also disapproves of Markle, so he was more than happy to let the former "Celebrity Apprentice" host speak. "Poor Harry is being led around by his nose. And I think he's an embarrassment," Trump said (via The U.S. Sun). He also prophesied that the Sussexes' marriage wouldn't last, saying, "I predicted almost everything." So, maybe he predicted that Markle would be haunted by her admiration of one of his family members?
Meghan Markle thought Ivanka Trump was a true queen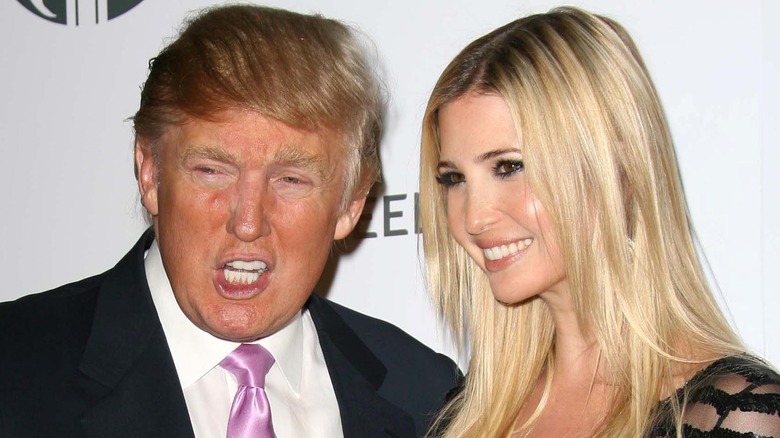 s_bukley/Shutterstock
In his book "Revenge: Meghan, Harry and the War Between the Windsors," author Tom Bower reminds readers that Meghan Markle once lavished Ivanka Trump with praise on her now-defunct blog, The Tig. "Staggeringly beautiful, no question, but so incredibly savvy and intelligent that she's not just carved a niche for herself under her father's famed Trump notoriety, she has undoubtedly created her own empire," read Markle's description of Ivanka, per Page Six. In the 2014 post, she also suggested that she was planning on having a few drinks with Ivanka.
Markle did not express the same appreciation for the man who helped Ivanka get her start. When she appeared on "The Nightly Show with Larry Wilmore" in 2016, Markle called Donald Trump "misogynistic" and suggested his treatment of women could hurt him with female voters. Meanwhile, Ivanka championed her father, using herself as an example of his record of supporting women when she spoke at the W20 summit in 2017. Per Time, her speech was met with a chorus of boos.
While Markle was no supporter of her dad, Ivanka still offered her congrats to the Duke and Duchess of Sussex when they announced their engagement in 2017. "I have no doubt that this couple will do extraordinary things, both individually and collectively," she tweeted. So, in an alternate universe where her father didn't run for president, perhaps Ivanka would have scored an invite to a royal wedding.