Ellen Barkin Scares Off Burglar During Home Invasion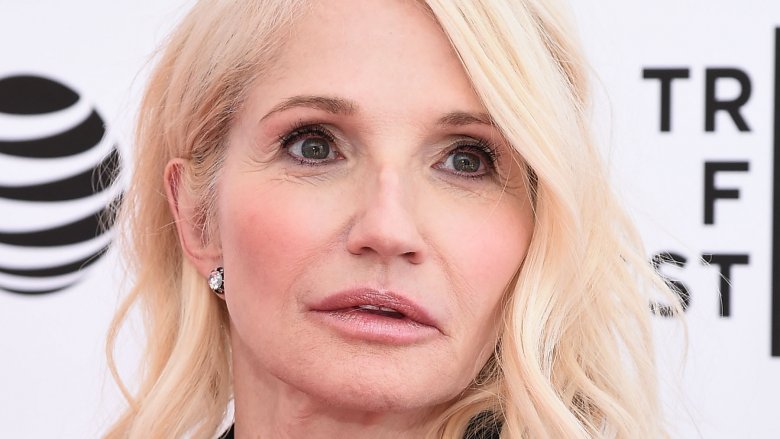 Getty Images
Ellen Barkin reportedly confronted a burglar attempting to break into her home.
According to Page Six, the Animal Kingdom actress woke up around 7 a.m. on Wednesday, Nov. 1, 2017 to a noise coming from an upstairs bedroom in her Greenwich Village home. 
As a police source told the publication, Barkin headed upstairs toward the noise and spotted the robber on her third-floor balcony, attempting to break back into her home. The New Normal actress was able to grab the balcony door before he could reopen it. And he bolted, jumping from the balcony to a nearby fire escape, and ran.
Thankfully, Barkin was not injured during the incident. And the suspect, described as a man between the ages of 20 and 30, and wearing a backpack and gloves, did not steal any property. However, he did try. The actress spotted jewelry and a bag near the balcony, which had been moved from another area in her home. As the police source said, "I guess he was fixing to leave with the stuff that he had collected."
Barkin later took to Twitter to express her frustration with the NYPD's apparently slow response. "@NYPDByrne...only because u have the full name of the father of my children...the first responders were great, here in 70secs!" she wrote. "Still waiting for the detectives...it's only been 4 hours." 
She later added, "@NYPDByrne @NYPDONeill @NYPDDetectives Did I just hear this right? No detectives here, at all? My heart breaks for another day that will live in infamy but crime is still going on...in my house. @NYPDDetectives Robert Boyce."
After what must have been a terrifying morning, we're just glad to hear that Barkin is safe and unharmed. Sadly, she is not the only celebrity to recently have a scary run-in with a criminal. In October 2017 alone, Kim Kardashian and Kanye West's cars were broken into, Mariah Carey's home was robbed of $50K worth of accessories, and Rachel Bilson's Los Angeles home was burglarized.