What Matthew Perry Was Doing Before Friends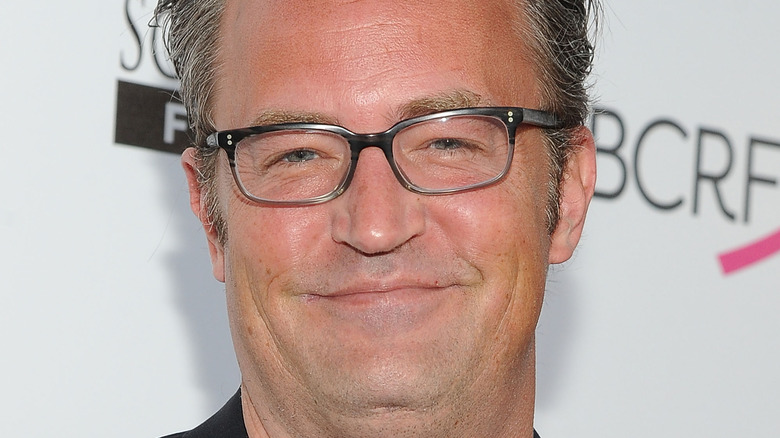 Angela Weiss/Getty Images
American-Canadian actor Matthew Perry may be best known today for his iconic performance on NBC's hit sitcom "Friends." For his 10-year-long performance as the sarcastic, wisecracking jokester-turned serious father on the acclaimed series, Perry was nominated for a Primetime Emmy in 2002, and was even described by EW at the series' start as managing "to find layer after subtle layer in Chandler's denseness" as an actor. 
However, like most of his "Friends" cast mates, Perry was relatively unknown at the time he appeared on the series, which would eventually turn him into a household name. He had a few screen credits to his name before then, but it wasn't until 1994 that he achieved the fame so many actors, himself included, hoped for. "There was steam coming out of my ears, I wanted to be famous so badly," he told The New York Times in 2002 of his rise to stardom. "You want the attention, you want the bucks, and you want the best seat in the restaurant."
So what was Perry doing before "Friends?" Well, although some fans may be surprised at the change in direction the actor took, it is eminently clear that his competitive spirit and drive to succeed was always there. 
Matthew Perry was a tennis player as a teenager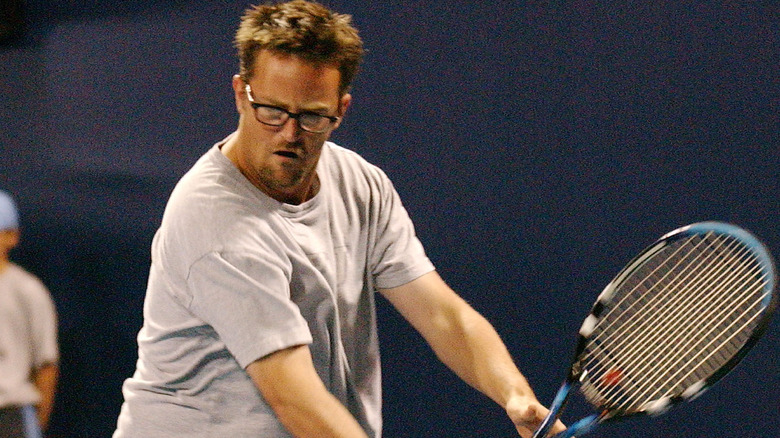 Robert Mora/Getty Images
Born in western Massachusetts to a Canadian mother and American father, Matthew Perry was mostly raised in Ottawa after his parents divorced and his mother took Perry, then an infant, to Canada, per IMDb. And although today, Perry may be best known for his acting, many fans may be surprised to hear that it was in Ottawa where the "Friends" alum was a top-ranked junior tennis player.
According to IMDb, Perry was 17th nationwide in Canada for junior (under 16) singles, and third in doubles. How did he ascend so high? Well, Perry revealed in a 2002 New York Times profile that he was practicing the sport for upward of 10 hours a day as a young teenager. "I needed to succeed at whatever I was doing so I could feel better about myself," Perry told the outlet at the time, adding that he had an "incredible drive" when it came to tennis.
However, it was when he was 15 and moved to Los Angeles with his father that things changed for him. "I was a very good tennis player in Ottawa, Canada — nationally ranked when I was, like, 13," he told Men's Health in 2012. "Then I moved to Los Angeles when I was 15, and everyone in L.A. just killed me. I was pretty great in Canada. Not so much in Los Angeles."
How Matthew Perry translated his athletic talent into acting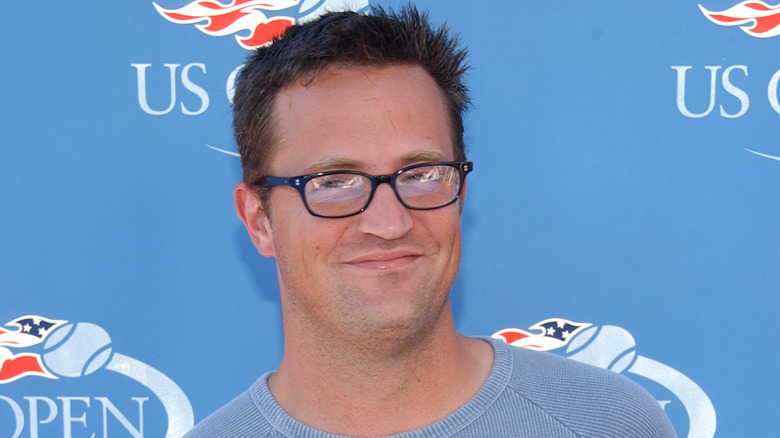 Dimitrios Kambouris/Getty Images
Despite abandoning his tennis ambitions once moving to the United States at 15, Matthew Perry obviously made a huge name for himself nonetheless, just in a different field. In his 2012 Men's Health profile, Perry revealed that once he realized he could no longer play professional tennis, he decided to go for acting. "Are tennis and acting alike? I don't know," he explained. "They're both very mental games. They're both very heavy things to be a part of."
Perry reiterated this notion when he told The New York Times that his passion for tennis "translated into acting" once he readjusted his mindset. This tracks with Perry's history. Fans will remember Perry recalling in HBO's 2021 "Friends Reunion" that he "felt like [he] was going to die" if the audience didn't laugh at his performance during the show. Given this competitive spirit which has been a part of Perry since his youth, it makes sense that he felt the need to redirect it from athletics to acting once the former didn't work out for him.
However, in the years since, Perry has been able to temper his competitive spirit, telling Men's Health that "now, I just sort of want everybody to be successful ... As you get older, maybe you start wanting everyone to have [success] too." Today, Perry is still able to enjoy his former passion from the sidelines, both as an amateur player and, from time to time, as a viewer.