The Real Reason Elsa Pataky Didn't Take Chris Hemsworth's Last Name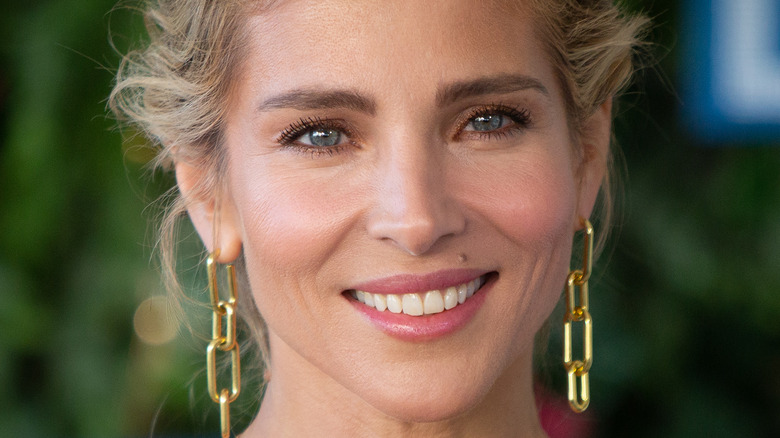 Pablo Cuadra/Getty Images
Hollywood couples tend to always be in the spotlight — so much so that we don't seek updates from them anymore; we somehow just get them. But there are also couples that tend to be incredibly low-key that we sometimes forget they're even together. Think Taylor Swift and Joe Alwyn, Eva Mendes and Ryan Gosling, and Benji Madden and Cameron Diaz. These lovebirds have made an effort to be secretive that they're rarely seen in the public eye.
The same goes for Chris Hemsworth and Elsa Pataky. While the two have been married for quite some time now, they've remained rock solid — maybe even more than Thor's abs. Hemsworth said that from the first time they met, they clicked right away. "There was no light-bulb moment," he told Elle in 2015. "From the first time we met, we just made sense. She's fun. She's outgoing, and she has a sense of humor and a passionate attitude toward life, which is nice to try to keep up with."
Hemsworth and Pataky have been together for more than a decade now and share three beautiful children. But to this day, Pataky has yet to take Hemsworth's last name even though she had always wanted to. It turns out that she can't change her name that easily due to some legal complications.
Elsa Pataky can't take Chris Hemsworth's name due to complications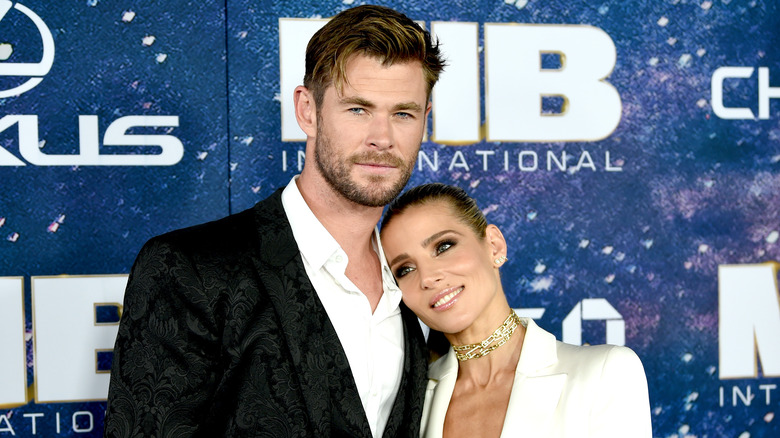 Dimitrios Kambouris/Getty Images
In an interview with "The Kyle and Jackie O Show," Chris Hemsworth filled us in on why Elsa Pataky has yet to become Mrs. Hemsworth. According to the "Spiderhead" actor, changing names is not easy, especially since they had a complicated living situation early in their marriage.
"I think that she wanted to, I think she still may," he said at the time. "I think it was when we were coming back from America. We were living in Europe and deciding where to go. It was a complication of passports and so on." But Hemsworth said that "she might still do it" in the future.
Pataky, who was born in Spain, previously opened up about having a complicated name. She said that per Spanish conventions, she technically has two surnames. She also revealed that "Pataky" is her grandmother's surname which she uses as an actor, but her actual name is Elsa Lafuente Medianu. "That's my Spanish name. We actually have two surnames as one, which is weird; your mom's and your dad's," she explained, per Parade. 
Chris Hemsworth and Elsa Pataky are still going strong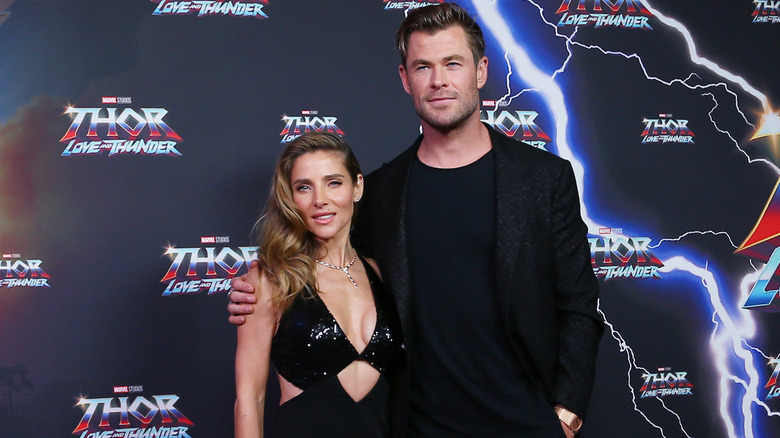 Lisa Maree Williams/Getty Images
Just because Elsa Pataky isn't Mrs. Hemsworth yet doesn't mean she's not worthy of being Chris Hemsworth's other half. The two are still going strong, but Hemsworth once shared about how spending time apart put a strain on their relationship.
"My wife and I fell in love, had kids, didn't really see each other for a few years, then fell back in love," he told GQ Australia, adding that Pataky had made sacrifices for their family more than him. "In terms of work, she's certainly given up more than I have. She'd like me to step back and be at home with the kids more, and of course, I want that, too," he said. "But I feel like I'm at this crucial point in my career — I've just got to set up for longevity or I'll slip off."
Meanwhile, Pataky said that the key to making a relationship work is doing the actual "work." She scoffs at anyone who says they're perfect because they're far from it. "It's funny that people think of us as a perfect couple," she told Body + Soul. "No way. It's been ups and downs, and we still keep working at the relationship. I think a relationship is constant work. It's not easy. I always try to see the positives of things."