The Medical Condition George Clooney Lives With Due To On-Set Accident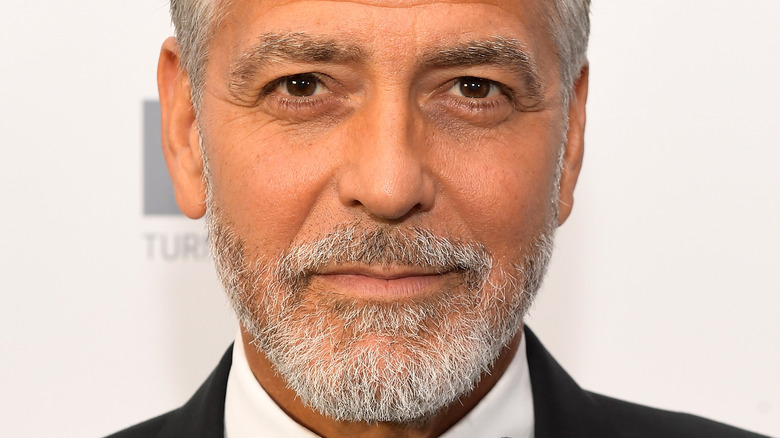 Matt Winkelmeyer/Getty Images
George Clooney is an Oscar winner, a director, and one of Hollywood's top leading men. He first showed his action-adventure side as Batman in the 1997 film "Batman & Robin." Though it's the one movie role Clooney regrets taking, he showed he could handle fight scenes and other physically demanding aspects of film-making. Yet, while he played a superhero on the big screen, Clooney is not invincible in real life and has injured himself on multiple occasions. 
Clooney had a motorcycle accident in 2018 after colliding into the windshield of another vehicle in Sardinia, Italy while working on the TV series "Catch-22." The actor only suffered minor injuries from the crash, BBC reported, but it was a shocking scene. Clooney remembers flying over the handlebars while moving at an estimated 75 miles per hour. With people surrounding the actor and filming the frightening scene, Clooney remembered thinking the worst might happen. "I was waiting for my switch to turn off," he told The Sunday Times.
This shocking crash wasn't Clooney's worst accident. In fact, behind that golden smile is a painful medical condition that George Clooney continues to live with to this day.
A simple fall proved devastating for George Clooney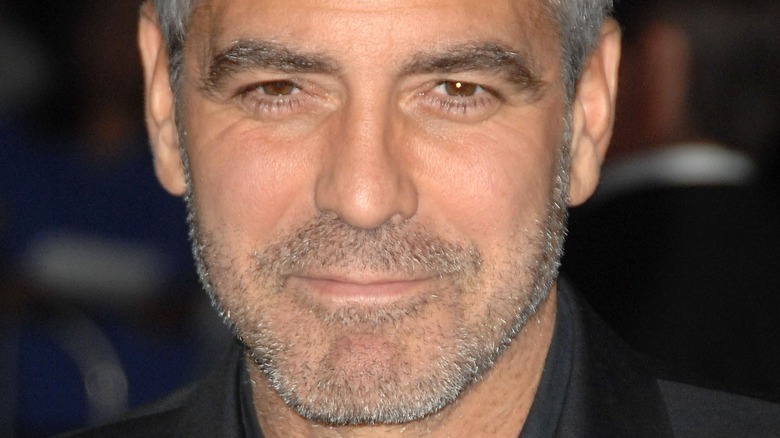 Everett Collection/Shutterstock
Robert Ebert described George Clooney's movie "Syriana" in his 2005 review as "an endlessly fascinating movie." Critics praised the performance and Clooney won the Academy Award for Best Supporting Actor while up against strong competition from Jake Gyllenhaal in "Brokeback Mountain." The award came at a price, because Clooney seriously injured himself during filming.
For a scene in "Syriana," Clooney was sitting in a chair when someone kicked it over. Instead of a controlled fall, Clooney hit his head and injured the tissue surrounding his spinal cord called the dura mater. "I basically bruised my brain. It's bouncing around my head because it's not supported by the spinal fluid," Clooney told The Guardian. The effects of the fall caused Clooney to suffer constant headaches. 
The actor opened up about the traumatic injury. "Before the surgery, it was the most unbearable pain I've ever been through, literally where you'd go, 'well, you'll have to kill yourself at some point, you can't live like this,'" he recalled. He struggled in the aftermath and spent "three or four months really laying into painkillers," he told GQ in 2020. Although he continues to be honored for his acting and charitable work, Clooney admitted that he now lives in chronic pain as a result of the accident, per The Hollywood Reporter.