Inside Amber Heard's Relationship With Lily-Rose Depp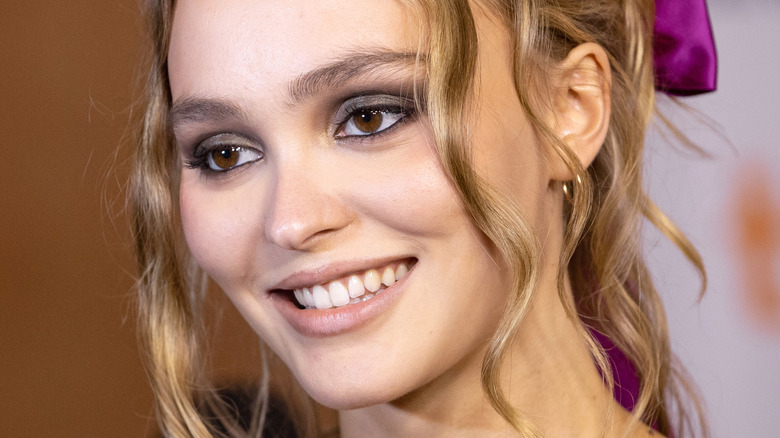 Emma Mcintyre/Getty Images
Johnny Depp and Amber Heard's defamation trial, often referred to by others as the "trial of the century," shed light upon the unpleasant aspects of Depp and Heard's tumultuous relationship.
At the time, Depp told the jury that he filed a case against Heard not only to clear his then-tarnished reputation, but also for the sake of his children, Lily-Rose and Jack Depp. "It was my responsibility to not only clear my name... I wanted to clear my children of this horrid thing they had to read about their father, that was untrue," the actor said, per Deadline. When he won the trial, he mused that "speaking the truth was something that I owed to my children" and he felt "peace knowing I have finally accomplished that."
Lily-Rose and Jack were largely silent over the course of the trial, so much so that people started to question where their loyalty lies. Fans also began to wonder what the true nature of their relationship with Heard was — but judging from what was shared during the trial, their relationship with their father's ex-wife was also complicated.
Amber Heard was reportedly close with Lily-Rose Depp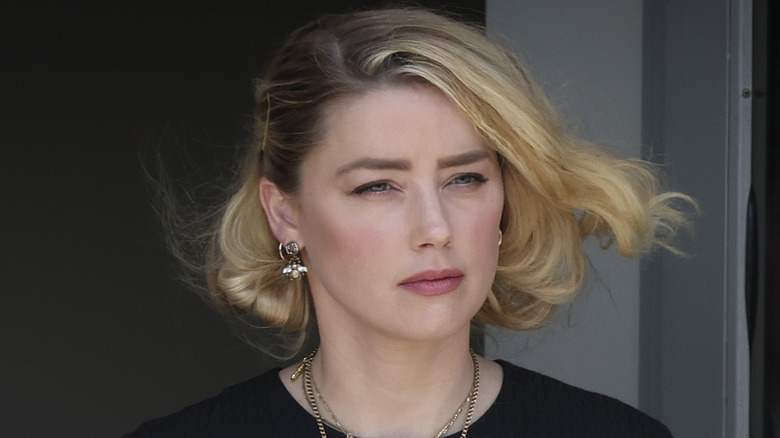 Win Mcnamee/Getty Images
Before drama plagued Johnny Depp and Amber Heard's relationship, reports claimed that Heard was close to his children, especially Lily-Rose. In a 2015 interview with Marie Claire, the "Aquaman" star gushed about how she loved being a stepmother to Depp's two kids. It's "an honor and the greatest, most surprising gift I have ever received in my life," she said at the time. "I feel new flavors that I didn't know existed. New colors that I didn't know existed have been added to my life. I'm so happy."
When news broke that Heard and Depp were over, sources familiar with the situation dished that Heard will likely "continue having a relationship" with Lily-Rose, as the two managed to form a bond over the years. "Amber and Lily-Rose developed a strong bond early on," the insider told E! News. "Amber and Lily-Rose spent many days together without Johnny; going shopping, going out to eat, the movies. They had their 'girl' time. It was more of a 'cool older sister' than a mom figure for Lily-Rose and Amber was totally OK with that."
However, certain revelations from the trial have since debunked reports that the two were ever close.
Lily-Rose Depp did not attend Johnny Depp and Amber Heard's wedding
Sonia Recchia/Getty Images
While Lily-Rose Depp and Amber Heard were spotted hanging out in public together in the past, it might not have been an indication that the two were really close. Come the defamation trial, it was revealed that the model was not in attendance at Heard and Johnny Depp's wedding because she apparently did not like Heard from the get-go.
"My daughter Lily-Rose did not come to the wedding," the actor said in court, per People. "She and Ms. Heard were not on particularly great terms, for several reasons." Johnny explained that Heard and her friends used a "communal bag of MDMA" at the event and described the whole affair as a night of "dinner, dancing, and drugs." It's not particularly a place where children are expected to be. Meanwhile, Heard shared her side of the story, saying she had grown close with her ex's children. "These kids, I found them to be these beautiful, wildly intelligent little weirdos in the best way," she shared with the jurors, per Fox News. "I was falling in love with them."
It's difficult to know who's telling the truth as neither Lily-Rose nor Jack shared anything about their relationship with Heard, but the former once defended her father when allegations of abuse were first made against him. "My dad is the sweetest most loving person I know," she wrote in a now-deleted Instagram post (via Variety). "He's been nothing but a wonderful father to my little brother and I, and everyone who knows him would say the same."