What Happened To Shannel After RuPaul's Drag Race?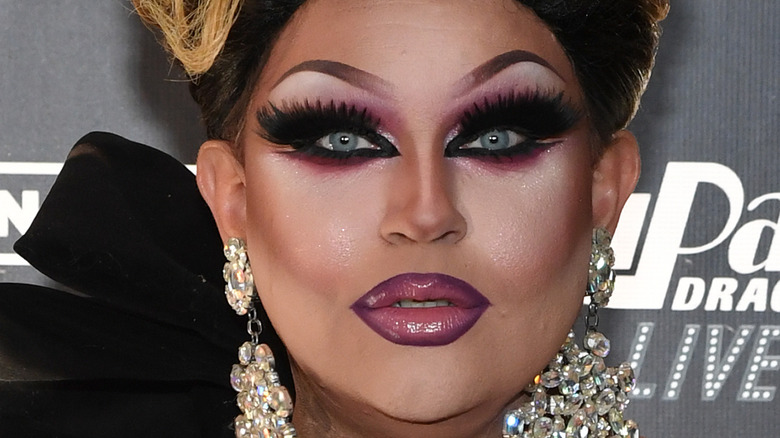 Ethan Miller/Getty Images
Today, "RuPaul's Drag Race" is nothing short of a pop culture phenomenon. However, once upon a time, it was an all-new concept ... and Shannel was one of the first queens selected for the competition.
However, that's not to say she had a smooth ride on the show. Far from it, Shannel famously nominated herself for elimination after she felt she was being judged too harshly. "I don't feel that I am being understood here," she complained. Clad in a showstopping neon orange number complete with a matching orange feather in her hair, she added, "Week after week, when we come into an elimination round, I am so negatively critiqued." RuPaul was quick to apologize for not giving enough recognition and urged Shannel to stay — but it was too late. "In answer to your question," she concluded, "I nominate myself."
That said, Shannel has no hard feelings towards the show, years on. In fact, speaking with Johnny McGovern on "Hey Qween," she gushed over how proud she was to have been on the very first season. Asked for her favorite memory from "RuPaul's Drag Race," she mused, "The fact that I was actually able to be a part of the very first season, and having it be so groundbreaking." We're in agreement, there — but more than a decade on since Shannel sashayed away, what's she up to today?
She returned to the show more than once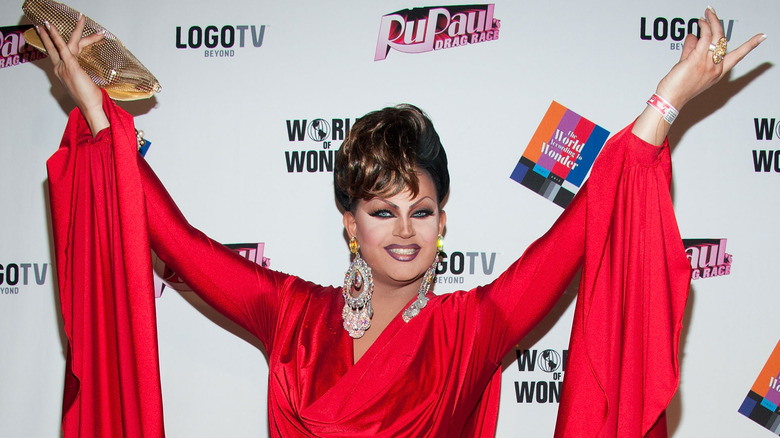 Valerie Macon/Getty Images
Despite her dramatic exit from the first ever season of "RuPaul's Drag Race," Shannel has been back on a number of occasions.
First, she featured as a drag professor in "RuPaul's Drag U," the spinoff that saw drag stars coach women to bring out their inner queens. Speaking of her time on the show with HuffPost, Shannel gushed that she was honored to have been part of it. "As a Drag U professor I love the challenge of 'the Makeover.' Recreating beauty both internally as well as externally. Changing these women's lives and making them realize they do have the strength to confront these issues and see their beauty," she gushed. Unfortunately, the show was canceled after just three seasons. However, that wasn't the last we'd see of her in the "RuPaul's Drag Race" franchise.
In 2012, Shannel joined the cast for the first season of "RuPaul's Drag Race All Stars." Reflecting back on the experience to "Hey Qween," Shannel explained why she preferred her second stint as a contestant. "Season One was stressful for me," she shared. In contrast, the spinoff "was just fun. I enjoyed it." However, don't expect to see her return to the competition anytime soon. "I went and I did it twice," she explained, reminiscing on her time as a contestant on two iterations of the show. "It didn't work. So," she mused, "is the third time a charm, or do I just look foolish?"
Now, she's back to her Vegas roots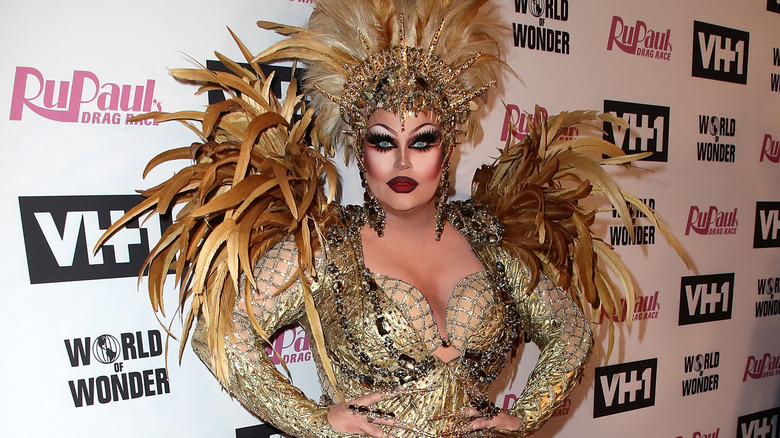 David Livingston/Getty Images
Shannel might not be open to competing in "RuPaul's Drag Race" again, but she's far from done with the franchise. In fact, these days she's struck the perfect balance of returning to her roots as a Las Vegas drag queen ... with the added panache of the RuPaul brand.
As longtime fans of Shannel will know, she got her start as a performer in Vegas. She's previously told "Hey Qween" that her love affair with the entertainment capital began during her childhood. Though she grew up "very blue collar," she shared, "we would always take trips to Las Vegas" — and her mother's love of "celebrity lookalike female impersonation revue[s]" inspired her. "I remember sitting in the audience, thinking to myself, I am gonna do that" — and that's exactly what she did.
Today, Shannel is booked and blessed. Taking to Instagram in June, she shared, "I am now hosting TWO shows on the Las Vegas strip! That's right ... both Drag Brunch AND RuPaul's Drag Race Live!" It's safe to say Shannel is living her dream. We couldn't be happier for her — and we're all for a chance to see this star in the flesh!