Did Chris Cuomo Take A Massive Pay Cut For His New TV Gig?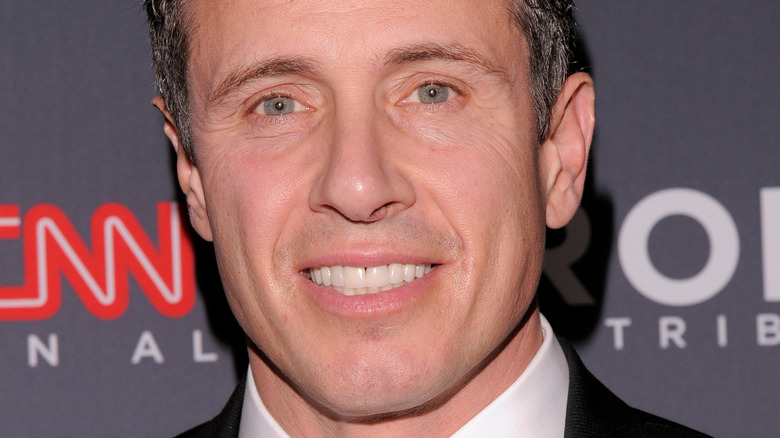 Ron Adar/Shutterstock
Chris Cuomo was once one of CNN's top news anchors, hosting "Cuomo Prime Time" from 2017 to 2021. However, his brother Gov. Andrew Cuomo's misconduct scandal also cost Chris his hit TV gig. The cable news network suspended Chris for using his media connections to help the former New York governor. In December 2021, a CNN spokesperson explained, "When Chris admitted to us that he had offered advice to his brother's staff, he broke our rules, and we acknowledged that publicly. But we also appreciated the unique position he was in and understood his need to put family first and job second. However, these documents point to a greater level of involvement in his brother's efforts than we previously knew." But, days after the suspension, Chris was subsequently fired from CNN.
Months later, the New York Post reported that, in addition to helping his disgraced brother, Chris was facing an allegation of sexual harassment himself, making the CNN fiasco more disturbing. According to Deadline, the former anchor is suing for $125 million in damages, with court documents claiming, "As a result of Turner's indefensible choice to unceremoniously fire him, Cuomo has been damaged in countless ways." 
But, as Chris prepares for his new TV anchor gig, some are wondering if he had to take a massive pay cut to get the role.
Chris Cuomo will take massive pay cut because he's 'damaged goods'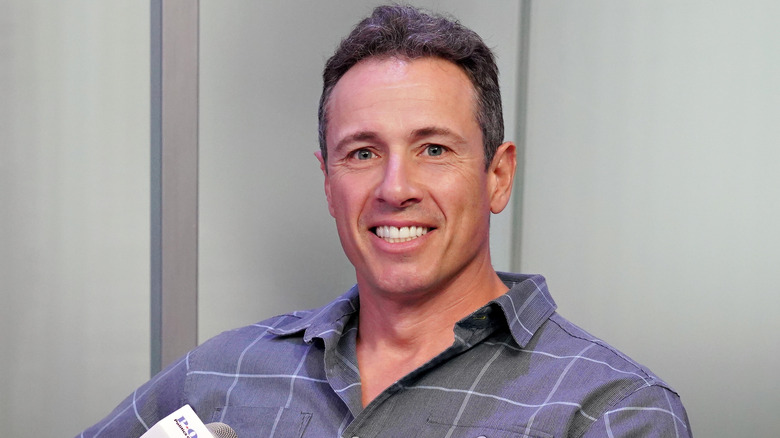 Cindy Ord/Getty Images
Chris Cuomo's TV career is back on, but his new gig won't pay as well as CNN. The New York Post reported that Cuomo will take a major pay cut in his new role at NewsNation. According to the Post, insiders hypothesized Cuomo's NewsNation gig will bring in approximately $1 million, compared to the $6 million he earned at CNN. "I don't think he had a lot of leverage," explained one inside source. "He's damaged goods." In addition to his salary, sources told the outlet that NewsNation doesn't offer the perks Cuomo's primetime CNN gig did, which included a clothing allowance and free flights from his Hamptons home to the studio. But a source told the Post, "Chris has a huge ego. He loves to hear himself talk."
Reactions from viewers were mixed. One Twitter user quipped, "Talk about falling off the top of the mountain to the bottom of the sea." A negative viewer said, "Watch the media trip over themselves to forgive what was enabling and using his position to protect a sexual abuser, @andrewcuomo." Another viewer tweeted, "I think Chris on the way he got caught up with all that stuff I think he was talking too much when he was working with CNN." But a fan of Cuomo added, "That's great news I'm glad to hear it felt like CNN went way too hard on him."