What Really Happened Between Naomi Campbell And Leonardo DiCaprio?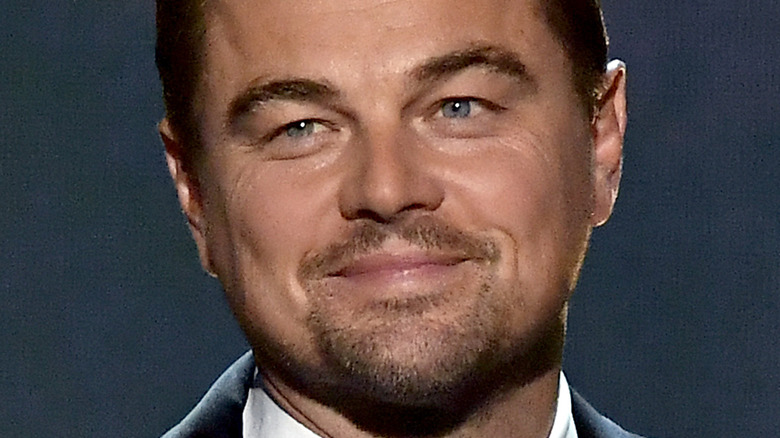 Kevork Djansezian/Getty Images
Is it just us, or have Naomi Campbell and Leonardo DiCaprio been hanging out at the same places in 2022? The supermodel and the actor are both famous, ridiculously good-looking, and wealthy, so it makes sense that they might share some friends. But they keep showing up in the same places! For example, Campbell, Kate Moss, and Riccardo Tisci threw a party after the Met Gala ... and DiCaprio was there. Page Six reported their bash was "the place to be" after the Gala. Many other celebs besides DiCaprio were at the party, and a source told Page Six that Megan Thee Stallion and Cara Delevingne "spent the whole time together on the dance floor and seemed to be having the most fun."
DiCaprio and Campbell were also seen at an afterparty after the amfAR Gala in Cannes, France, at the end of May. Page Six reported the afterparty was packed with A-listers that partied until 7 a.m.! LeBron James, Claire Foy, Christina Aguilera, and Casey Affleck were at the Cannes bash, but no social media snaps were permitted. A source told Page Six, "Stickers were placed on everyone's phones with no photos allowed." In addition to these May fiestas, DiCaprio and Campbell attended a London party in February to honor British Vogue's Edward Enninful and Alec Maxwellseen's marriage, per the Daily Mail. The actor and supermodel didn't attend the Chelsea restaurant party together, but were both there. 
It's been reported that the supermodel and the actor used to date, so what really happened between Campbell and DiCaprio?
Leonardo DiCaprio and Naomi Campbell dated in 1995
Konstantin Zavrazhin/tcf/Getty Images
It turns out that it's not that unusual for Leonardo DiCaprio and Naomi Campbell to be at the same parties. DiCaprio and Campbell dated in 1995, per PopSugar, but after a brief romance, the supermodel and the actor decided to be friends — and they've been close friends ever since. It seems the relationship between the two celebs was a fast fling that turned into a lasting friendship. Let's face it, these days good friends are hard to find! PopSugar reported DiCaprio and Campbell have even gone on vacations with mutual friends, supported each other's charity events, and have a ton of shared friends (see: famous, beautiful, fabulous), so they are often at the same parties.
According to HOLA!, the supermodel loves the mad DJ skills of "The Wolf of Wall Street" star. At one Malibu party, a source told the outlet that the crowd loved it when DiCaprio played DJ. "He played a ton of old school hip-hop. He and Naomi were having fun going back and forth for about an hour and a half playing songs." Neither DiCaprio nor Campbell is married, but as of this writing, the two are at two undeniably different life stages, and their long friendship appears to work best for the both of them.
Naomi Campbell and Leonardo DiCaprio are in different life stages
It's fair to say that Naomi Campbell and Leonardo DiCaprio are in different life stages. In 2021, the supermodel became a first-time mom. In a now-deleted Instagram post, Campbell made her big announcement, "A beautiful little blessing has chosen me to be her mother. So honored to have this gentle soul in my life there are no words to describe the lifelong bond that I now share with you my angel. There is no greater love." The 50-year-old supermodel has a history of romances with business titans, One Direction star Liam Payne, actor Robert De Niro, and even P. Diddy, per The U.S. Sun. The outlet reported that U2 bassist Adam Clayton asked the Campbell to marry him months after their first date in 1993. But DiCaprio's dating history is a little more complicated.
The hunky DiCaprio might be 47 as of this writing, but he continues to date women in their 20s. In 2019, a Redditor even created a chart to show that the average age of "The Departed" actor's girlfriends is 22.9! The "Inception" star has dated many beautiful women, including Gisele Bündchen, Bar Refaeli, and Blake Lively. DiCaprio's current flame, Camila Morrone, is 22 years younger than he is. In 2019, an inside source told People, "They seem pretty serious. It's definitely not a casual relationship. Camila spends a lot of time at his house." The insider added, "Camila is long known as Leo's girlfriend. And Leo introduced her to both of his parents long ago."