What's The Real Meaning Of Move By Beyoncé? Here's What We Think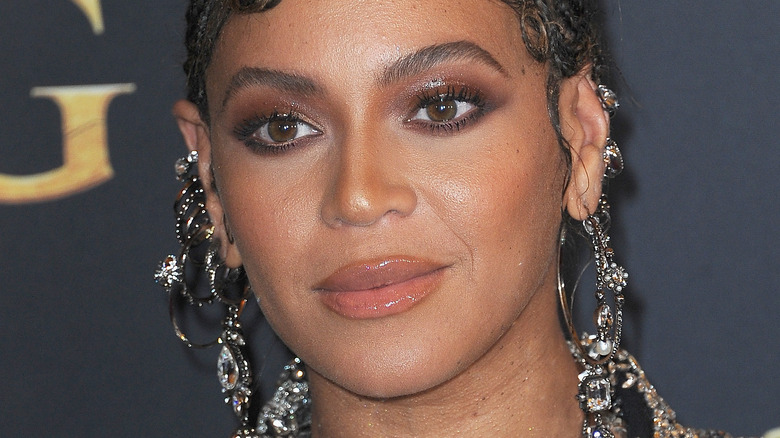 Albert L. Ortega/Getty Images
Queen Bey is back and better than ever! Following the drop of her seventh studio album "Renaissance," fans have been non-stop singing and dancing to the new album, which could definitely be called the album of the summer — something Queen Bey definitely wanted.
Beyoncé's "Renaissance" is the first album release the Grammy Award-winning singer has released since her jaw-dropping 2016 album "Lemonade." And despite "Renaissance" racking up spots on the Billboard Hot 100 Chart (as of this writing), there seems to be more where that came from as the album is the first of three set to be released. After creating the three-part project amid the COVID-19 pandemic, the music stands in direct opposition to what was happening at the time of writing. Filled with upbeat, get-up and dance bops, Beyoncé wrote that making the album "allowed [her] a place to dream and to find escape during a scary time for the world."
And with the release, fans are using "Renaissance" to do just that — dream, dance, and escape. But with the album sitting at over an hour, it's possible fans have been too busy dancing away and have missed some of the deep and meaningful themes behind the album — and especially song No. 10, "Move."
'Move' out the way – it's time for hot girl summer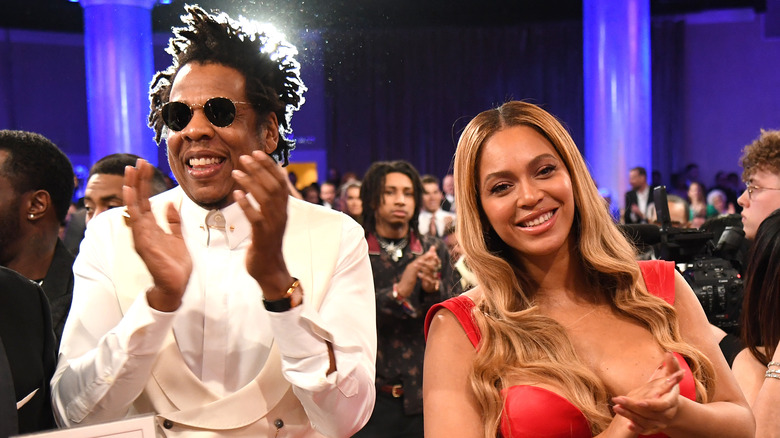 Kevin Mazur/Getty Images for The Recording Academy
Let's just say Beyoncé's "Move" is the anthem we didn't know we all needed for hot girl summer! Sitting at No. 10 on the track list, "Move" sits right in the middle of "Renaissance." But don't let its position fool you, because this song is here to empower women to get out into the world and take it over.
There's no hidden message in "Move" because in between the drum beats, Beyoncé lays it all on the line: you better move out of the way for her and her girls. "Move, move, move, move, yeah you gotta move, move," Beyoncé raps after putting out a reminder that if the men don't move, Beyoncé and her girls are going to make them move. "Don't make it turn into trouble / 'cause we coming straight out the jungle."
And keeping with hot girl summer, Beyoncé also reminds the girls that you don't need to worry about texting a guy, "Find me, I don't need to call him / I don't need no phone, yeah / I don't need to fall, yeah." Instead, Beyoncé is here to remind you, you just have to keep on moving. And knowing our Queen Bey has always been about female empowerment (even co-founding CHIME FOR CHANGE!), the meaning behind "Move" is no surprise, but who Beyoncé was able to convince to join the song in the name of female empowerment has been. 
Grace Jones joined Beyoncé on Move despite not wanting to work with contemporary artists
Kevin Winter/Getty Images for The Recording Academy
If it felt like Beyoncé wasn't the only one chanting for female empowerment during "Move" then you would be correct. But the artist who joined Beyoncé on the song may come as a surprise to fans. In fact, Grace Jones — who sings alongside Beyoncé in "Move" — was once singing a different tune about Beyoncé — saying she would never work with the Grammy-winning artist.
In her memoir, Jones wrote that she would never work with the big-name artists of today's generation — including Beyoncé. "You can get sidetracked. A hurricane can wash you away. Trends come along and people say 'Follow that trend.' A big act emerges, and the advice comes in: Why don't you follow them?" Jones wrote (via Entertainment Weekly). "I cannot be like them, except to the extent that they are already being like me."
Jones has yet to reveal what brought about her change of heart — but if there's one thing we know, it's that Beyoncé is one for female empowerment and forgiveness. "I try to write songs and sing songs that we as women need to realize," Beyoncé said on "Good Morning America" back in 2011. "I know sometimes it's hard to realize how amazing we are. I'm very happy to be able to do that to women around the world." And, luckily for us, it seems Beyoncé's "Renaissance" for female empowerment is keeping that "Move"-ment going.