Why Priscilla Presley's Parents Were Skeptical Of Elvis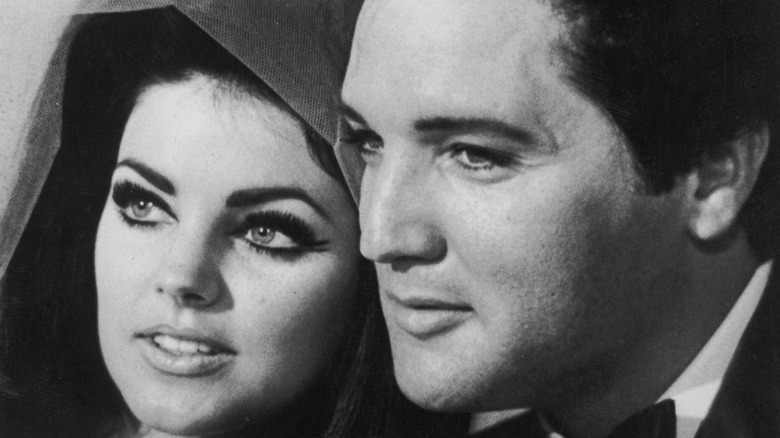 Keystone/Getty Images
Although she has had a long career as an actor — most notably as Jane Spencer opposite Leslie Nielsen and O.J. Simpson in the "Naked Gun" franchise, and as Jenna Wade on the long-running soap opera "Dallas" – Priscilla Presley, née Beaulieu, is still best known as the only wife of Elvis Presley. 
After first meeting in 1959, when she was just 14 and he was 24, Elvis and Priscilla would start dating within a few years; they would eventually get married in 1967, shortly before Priscilla's 22nd birthday. Priscilla is also known as the mother of Elvis's child, musician Lisa Marie Presley, who was born exactly nine months after their wedding date. However, they would divorce six years later, in 1973, four years before Elvis' untimely death from heart failure in 1977, at the age of 42.
However, the story of Priscilla Presley's parents is a little less well-known. What were their thoughts on their newly-adult daughter marrying the biggest rock star in the world? Well, it may be unsurprising to hear that, at least at first, they were rather skeptical of The King. 
Priscilla Presley's parents were very opposed to Priscilla even meeting Elvis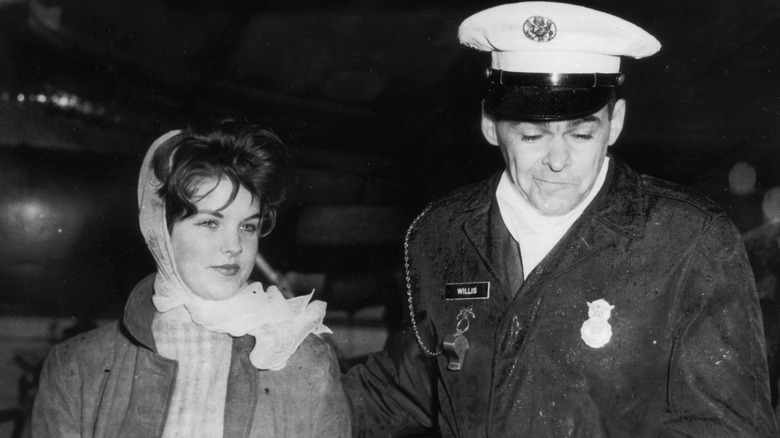 Keystone/Getty Images
Priscilla and Elvis Presley first met in 1959, on the West Germany Army base where the rock star and Priscilla's stepfather, an Air Force officer, were stationed, per Smooth Radio. Priscilla, then 14, lived with her mother, Anna Lillian Iversen, stepfather, Paul Beaulieu, and many half-siblings. Priscilla's biological father, James Frederick Wagner, was also in the Army as a Navy pilot and died in a plane crash returning home near the end of the war in 1945 when Priscilla was six-months-old. She grew up with Beaulieu as her father and didn't learn of Wagner until she was around 13. 
Although they didn't start dating until years after their first meeting, Elvis clearly became smitten with Priscilla quickly, and the feelings were likely mutual. In 2017, per Closer Weekly, Priscilla revealed that her parents balked at the idea of her attending a party with him shortly after their first encounter. "My father said, 'Absolutely not!'" she recalled.
In her debut interview with Ladies' Home Journal in 1973, during her divorce, Priscilla opened up about her fantasy of meeting Elvis after moving to Germany. She knew that he was stationed nearby. Her mother, however, did all she could to quash those fantasies. "My mother said, 'I wouldn't let you walk across the street to see Elvis Presley!'" Priscilla recalled, "which seems funny now, doesn't it?'
Priscilla Presley's parents soon warmed up to Elvis
In their own words, Priscilla Presley's parents admitted they were "very apprehensive" at the possibility of their then-14-year-old daughter meeting with the well-known rock star, 10 years her senior. Much to the shock of both Priscilla and her parents, Elvis Presley invited her out to meet him again, Priscilla's parents still had their doubts. "Why would somebody like him be interested in seeing a 14-year-old again? I mean, what was the reason?" Priscilla's mother, Anna Lillian Iversen said of her in an interview with Biography. "We were very apprehensive." 
However, according to Smooth Radio, Priscilla and Elvis continued to meet up consistently until his departure back to the States in March of 1960, though they never had sex during this time (Priscilla reportedly remained a virgin until their wedding day), and they only met up after Elvis convinced her parents that he was worthy of their respect. 
Elvis met Priscilla's parents shortly after meeting her, and he wooed them over. "He was such a gentleman that evening," Iversen told Biography of their first encounter with Elvis, "and he was so respectful ... I was impressed." From then on, fans know the story: Elvis and Priscilla would wed eight years later, and although it would end in divorce, the two of them shared a lifelong bond, with Priscilla calling him "the love of my life" nearly 50 years after their split.