Chris Rock Has A New Nickname For Will Smith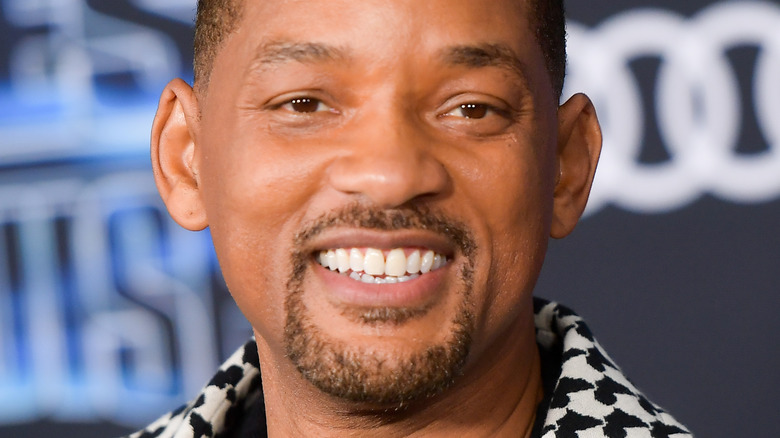 Matt Winkelmeyer/Getty Images
Will Smith made headlines back in March for his altercation with Chris Rock at the Academy Awards ceremony, now known as the "Slap Heard Around the World." As millions of viewers witnessed, Smith walked up on stage and slapped Rock after the latter made an insensitive joke about Smith's wife's shaved head, after which he sat down and spewed profane remarks against Rock, who then proceeded with the ceremony. 
Although Rock did not file any charges filed and no arrests were made, Smith was still widely castigated for his actions, and apologized to Rock via social media the next day. "I would like to publicly apologize to you, Chris," Smith's Instagram statement read. "I was out of line and I was wrong. I am embarrassed and my actions were not indicative of the man I want to be."
A few days after the incident, Rock claimed he was "still processing" the events and would not yet address it directly. Now, however, things have changed, as Smith posted a video to his YouTube page on July 29. In it, he apologized directly to Rock for the first time on video. "I will say to you, Chris, I apologize to you," he said. "My behavior was unacceptable, and I'm here whenever you're ready to talk." Rock, in turn, responded to the video with a humorous — and, some would say, highly appropriate — nickname for the actor.
Chris Rock made reference to this convicted music producer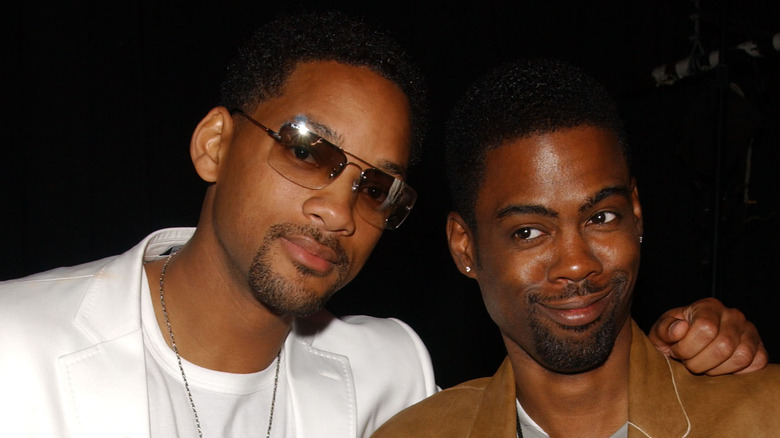 Frank Micelotta Archive/Getty Images
In response to Will Smith's July 29 apology video, titled "It's been a minute...," Chris Rock, to whom the video was directed, did not mince words. "Everybody is trying to be a f***ing victim," Rock said at his standup show in Atlanta, according to People. "If everybody claims to be a victim, then nobody will hear the real victims. Even me getting smacked by Suge Smith ... I went to work the next day, I got kids." Rock also humorously added, "Anyone who says words hurt has never been punched in the face."
Rock's jab at Smith appeared to be in reference to Suge Knight, the legendary American former music producer who was sentenced in October 2018 to 28 years in prison for manslaughter after running over two people with his car in 2015, killing one and wounding another. Knight is also known for having a longtime history with violence — he is currently a prime suspect in the killing of the Notorious B.I.G. in 1997, for instance.
In his video, Smith said that he had reached out to Rock, but received a response back saying that he was "not ready to talk."