Kevin Spacey Accused Of Sexually Assaulting Teenager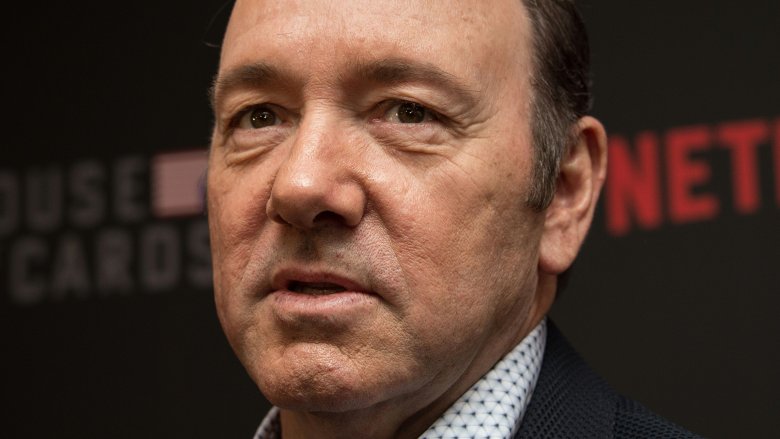 Getty Images
The House of Cards star is facing yet another allegation of sexual misconduct.
TMZ reports that former Boston TV news anchor Heather Unruh accused Kevin Spacey of sexually assaulting her teenage son. In a press conference on Wednesday, Nov. 8, 2017, Unruh told reporters that her son, whose name was not revealed, saw Spacey at The Club Car Restaurant in Nantucket, Mass. in July 2016.
Describing him as "starstruck," Unruh said that her son met Spacey and that the actor had bought him drinks. Though her son was only 18 years old at the time, Unruh admitted that he'd told Spacey he was of legal drinking age.
Once her son was intoxicated, Unruh claimed that Spacey stuck his hands down the 18-year-old's pants, grabbing his genitals. She told the press that Spacey wanted her son to attend an after party with him, where they could continue drinking.
When Spacey left his seat to use the bathroom, Unruh said that a "concerned woman" approached her son and asked if he was alright. Unruh claimed that this woman, who presumably saw something inappropriate occur between Spacey and the 18-year-old, told Unruh's son to run, which he did.
TMZ notes that Unruh communicated with the Nantucket Police Department the week before the news conference, reportedly giving them evidence of the alleged crime. Her lawyer, Mitchell Garabedian, told press that the he will be speaking with Spacey's lawyers. Since the alleged incident occurred in 2016, it is reportedly within the statute of limitations for the state of Massachusetts.
As Nicki Swift previously reported, actor Anthony Rapp accused Spacey of sexual harassment in an article published by BuzzFeed on Oct. 29, stating that the Usual Suspects star had attempted to "seduce" him when he was 14 years old. At the time, Spacey apologized and publicly came out as gay, a decision that has been criticized by Hollywood and the LGBTQ community. Since then, Spacey has faced multiple allegations of sexual harassment and assault—by former and current members of the House of Cards crew and by actor Richard Dreyfuss' son.
"To Kevin Spacey I want to say this: Shame on you for what you did to my son and shame on you for using your apology to Anthony Rapp to come out as a gay man," Unruh said to Spacey in the Nov. 8 news conference (via USA Today). "That was an appalling attempt to distract attention away from what you really are: a sexual predator. Your actions are criminal."